Poms team gears up for winter season
The Delphi Community High School poms team has already had a busy fall season and they are currently preparing for a busy winter. This year's team performs four types of routines: pom, lyrical, hip-hop, and jazz. The team will take one pom routine, three solos and one duet to four competitions at different high schools around the state.  If they do well enough in these competitions, they can qualify for regionals and then state.
The girls are coached by Kaila Brooks. Coach Brooks was a part of Delphi's poms team that won state in 2006. The team is also led by senior captains Kristina Powlen, Brieghan Rohrman, and Addie Mann. Both the captains and their coach come up with the choreography for the dances.
The poms team consists of a dedicated group of athletes. Other poms team members are Cynthia Rossi, Katlyn Sherinian, Anoria Webb, and Keri Toole. Soloist competitors this year are junior Madi Jacobs, freshman Jessica Powlen, and Kristina Powlen. The Powlen sisters will be doing a dance routine as a duet for competition. Kristina went to state for her dance solo last year.
For as hard as these nine Oracles work, this team is extremely undervalued. Few people know how much work these girls put into their dances. They have to wake up two hours early, two mornings a week, to practice before school. They put in hard work, time, and dedication into their season, which lasts from June to March. The poms team gives up their Friday nights to perform at football and basketball games. Also, when headed to competitions, they have to wake up at 5 A.M. on Saturday to get ready and are often gone most of the day.
The girls also host a Junior Poms clinic. During the clinic, the varsity poms team helps teach  middle school girls and elementary school students a dance routine which is then performed at one of the varsity basketball games. This helps raise up another generation of future poms members and helps add interest to the group.
The poms team will perform at a majority of the home basketball games during halftime, and their first competition of the year is on Dec. 2 at McCutcheon High School.
About the Writer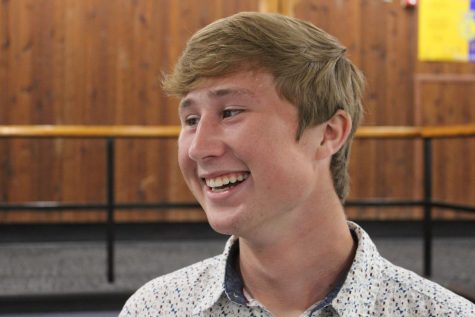 Elijah Hudson, sports writer
Elijah Hudson is a senior who plans on going to Indiana Wesleyan University next fall. He is in his third year on Parnassus staff, where he enjoys writing...