Boys' soccer takes on Carroll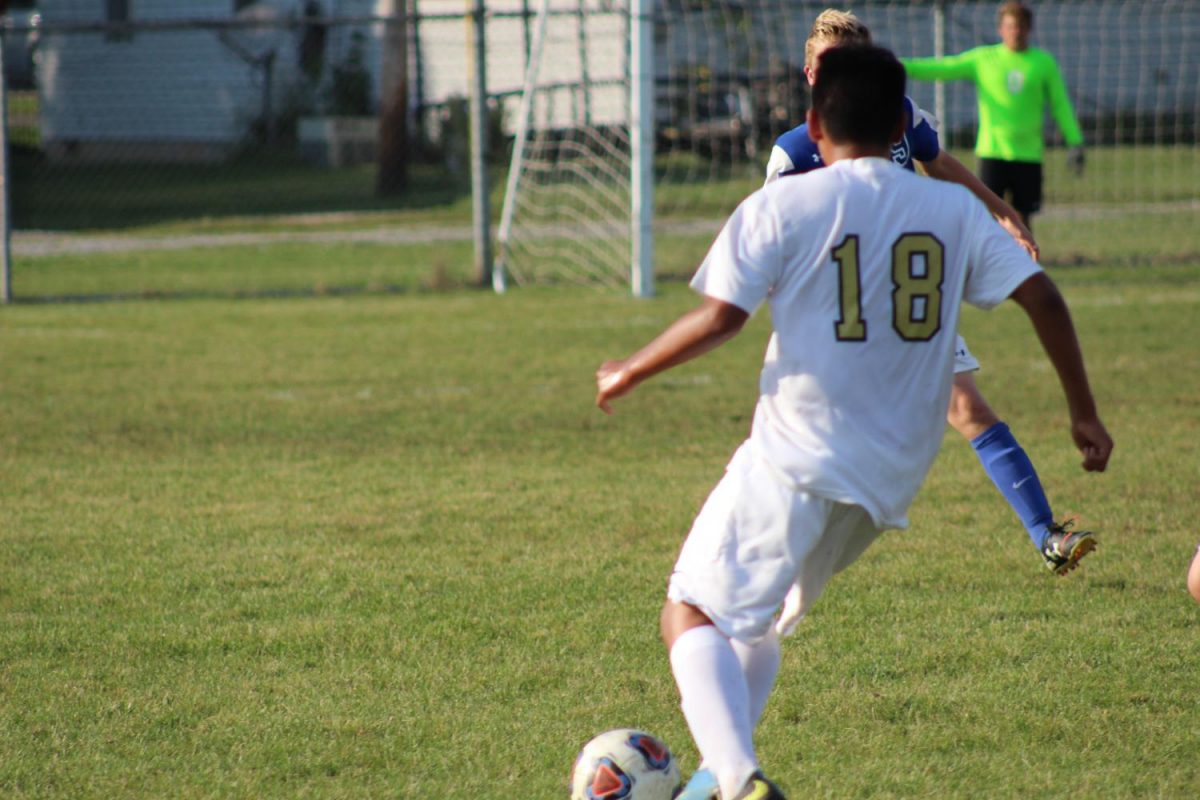 On Thursday, Sept. 21, the Delphi boys' soccer team faced Carroll on their own turf. Delphi has improved to a record of 7-6 over the season. Carroll hasn't had a stellar year, but rival games are an opportunity to turn things around. During the first half, the Oracles found that Carroll came to play. The Oracles spent the majority of the first half controlling the tempo of the game, but were unable to score until freshman Gavin Gleason dribbled by four defenders and put it into the back of the net. The score stayed at 1-0 Delphi for the rest of the half.
During the break, Carroll coaches decided to push offensively, instead of playing defensively. The 90 degree weather significantly affected both teams throughout the second half. With twenty minutes left in the game, Carroll found a second wind. They starting controlling the flow of the game and got more shots in the last 20 minutes than the rest of the game combined. Eventually, there  was a foul inside the box that gave Carroll a chance to tie the game via penalty kick. Sophomore goalkeeper Ethan Randle guessed the way the shot was going and blocked the shot. Unfortunately, the ball went straight back to the shooter who scored the ball on their second attempt.
The score didn't change until the final whistle sounded, ending up in a tie. Delphi supporter Dacota Shockley added, "Sophomore Andy Mendoza played really well and helped the team play better as a whole." Delphi gets another chance at Carroll on Oct. 3 at the sectional opener at Rossville starting at 5:00 P.M.
About the Writer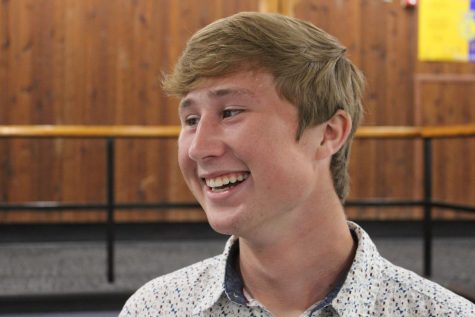 Elijah Hudson, sports writer
Elijah Hudson is a senior who plans on going to Indiana Wesleyan University next fall. He is in his third year on Parnassus staff, where he enjoys writing...