Volleyball team prepares for sectionals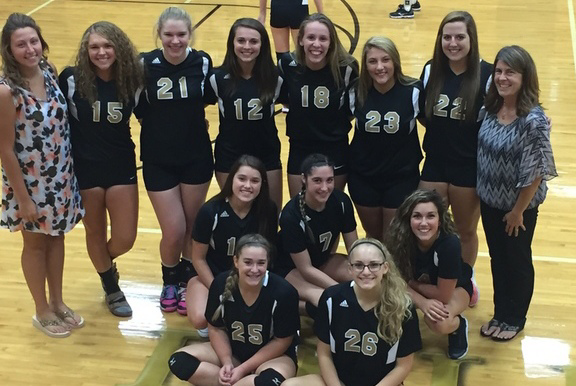 The spotlight is on the volleyball team as it's that time of year for our Delphi Oracles to go to sectional. Senior Bailey Gasser has high hopes for the team. "I believe we have a great chance to win the sectional championship. At practice, we have been working hard and doing what we think is best to win the championship. We are a talented team that has great all around players," said Gasser.
The volleyball team got a bye in the first round, so they play Hebron (1-14) in the semifinals of the sectional bracket on Saturday, Oct. 22. If they win, they go on to play in the sectional championship. The team hopes to host regionals as the challengers after winning sectionals.