Throwback: Our favorite childhood TV shows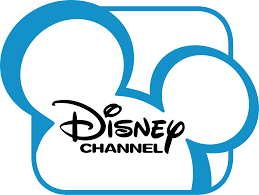 Growing up we all spent hours on end staring at our tvs. Friday nights, the night new episodes of all of our favorite Disney and Nickelodeon shows were released, we would all be glued to the screens to find out what our favorite characters were up to. Many of the shows we watched ended years ago, a few may still be on air, and some even have remakes or knock off sequel shows. Let's take a look at all the classics we loved growing up with.
Disney Shows:
We have Liv and Maddie, the show about twin sisters who act nothing alike. One twin is all about sports and the other is all about fashion and acting. Airing from 2013-2017 with 4 seasons and 80 episodes total, it had a good run. Remember when Liv passed her driving test and Maddie didn't, so Liv took the test for Maddie and Maddie went to a book signing for Liv, or when Joey first found out about Parker's tunnels and then they became a killer team expanding them and ruling their very own underground kingdom. 
Classics like Phineas and Ferb taught us ways to spend our 104 days of summer, and entertained us with their crazy inventions. It's hard to believe that with all of their antics, they never got caught, and all the while their pet platypus was busy being a super secret spy. This favorite of many lasted four seasons, 189 episodes, and it aired from 2007- 2015. A revival is expected to come to Disney with 40 new episodes in 2023. Who could forget the one of a kind squirrels in my pants song Candace sings in the episode named "Comet Kermillian".
Shake it Up is another show many of us watched growing up. A show where best friends who love dancing try out for their local tv show as backup dancers, and they get the job. It follows them as they live life having fun and following their dreams of dancing. With 3 seasons and 75 episodes, it was on tv from 2010 to 2013.
Nickelodeon Shows:
Don't forget the show that inspired many of us to start our own YouTube channels, I-Carly. Three friends start an online show and go viral. They film all kinds of skits and funny things. This show follows the friends and their lives on and off screen. My favorite is the "What's Gibby Thinking About" segment they had from time to time. It aired from 2007-2012 with 6 seasons and 109 episodes. You can still watch part of it on Netflix. 
The Thundermans, a super secret superhero family, try to live normal lives in a new city. With twin siblings, the rivalry is strong, with one wanting to be a super villain while the other wants to follow in her parents' footsteps and be a hero. Remember when Phoebe started dating the son of Evilman and "Thunderman" and "Evilman" met as normal people and not as their good and evil counterparts. Starting in 2013 and going until 2018, the show had a good run. With 4 seasons and 98 episodes, you can still watch The Thundermans on Netflix today. 
Whether you grew up watching the Disney Channel or Nickelodeon, you probably recognized a few of these show names. You likely remember the struggle of convincing your mom to let you stay up just 10 more minutes because it was a new episode and you didn't want to miss how it ended so you could be all caught up for next week. You remember waiting for the holiday seasons to come so you could see a crossover of your favorite shows. These tv shows are all classics that future generations will sadly never know.