2020 Year in Review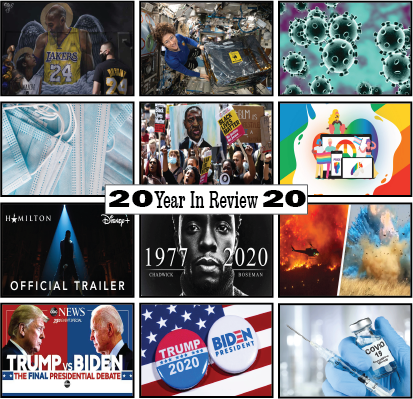 January
Even in the very beginning, 2020 started out rough. Just barely after the year had started, we were already on the verge of World War 3 after the US killed Iranian general Quasem Soleimani. While it created some great memes, it caused lots of stress coming into the new year. Not long after that, the US went through Trump's first impeachment trial. Following this, the World Health Organization (WHO) declared COVID-19 a global emergency. We also lost Kobe Bryant and his daughter in a helicopter crash near the end of January. Between all this mess, though, some good things did happen at the beginning of the year. For one, a 17-year-old girl interning with NASA discovered a new planet (so what have you done lately?). Some good movies also came out, including 1917 and Dolittle. Planter's Peanuts got a new mascot too: Baby Nut (granted this came after the death of Mr. Peanut). It's safe to say that after that first month, the rest of the year shouldn't have been much of a surprise.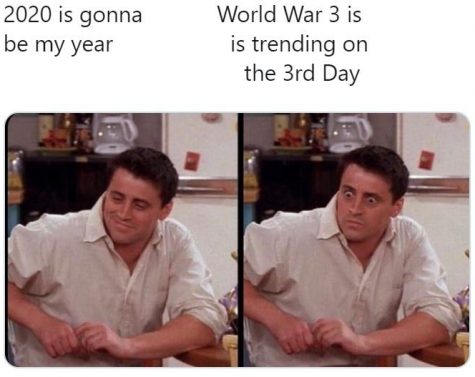 February
In February, President Trump was acquitted (he wasn't removed from office) which allowed him to continue governing. Not long after that, tragic news spread as the first American died of COVID-19. The Boy Scouts filed for bankruptcy, which could have been the end of a long standing tradition. However, a few positive historic moments did come from February: the Kansas City Chiefs won the Super Bowl, snow fell in Baghdad Iraq for the second time in a century, and last but not least, a female US astronaut completed the longest continuous spaceflight, a total 328 days. February was eventful for sure, but how could we have known that our lives were about to be turned upside down?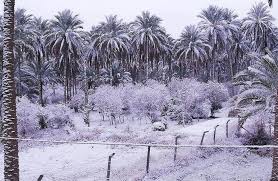 March
March. If only we had known to cherish and appreciate your early days. On Friday, March 13, we were sent home from school due to concerns over the coronavirus. At the time, we were all just excited about an extended spring break. Little did we know that we would not be returning to school at all this year as the WHO announced that the coronavirus had become a global pandemic and Governor Holcomb announced a "stay at home" order for our state. This I Believe and one night of the school play Anne of Green Gables were the last in-person events of the school year.  Teachers scurried around to create virtual learning experiences. Parents had the double duty of working from home and helping their kids with school online. Zoom and Google Meet became household words. Spring sports: canceled. NCAA March Madness: canceled. Our favorite restaurants: carryout only. Need a haircut? Too bad. Need toilet paper? Good luck. Even the 2020 Japan Olympics were delayed until the summer of 2021. We slowly started to understand that life as we knew it was over for the time being. The nation and much of the world had totally shut down. Although it's hard to imagine, other things happened in March as we all adjusted to life in quarantine. Tom Holland and Chris Pratt starred in Pixar's first movie of the year, Onward. Environmentally, with our school and the whole world in quarantine, pollution levels across the globe were greatly reduced. During the "stay at home" order we were able to spend more time with our families, learn new hobbies, and spend even more hours on Tik Tok. To end March the release of the Netflix documentary Tiger King occupied everyone's time, because let's face it, there was nothing else to do.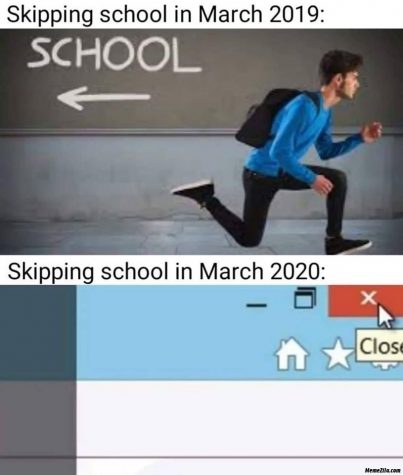 April
   April began with a new twist as the mask mandates were put in place. The necessity of mask wearing became a controversial debate, but if you wanted to get into Walmart, you just had to do it. Earlier in the month, coronavirus cases worldwide surpassed a whopping 1 million cases and  every American knew the name Dr. Anthony Fauci. The spread of COVID-19 got so bad that even Saudi Arabia announced a ceasefire in Yemen, where a civil war is currently underway due to conflict between the Yemeni government and an Islamic militant group known as the Houthis. Speculations about Kim Jong-un's, the secretive leader of North Korea, health also appeared in the news as he had not been seen in public for an unusual amount of time. In the United States, after losing momentum in the U.S. presidential race, Bernie Sanders officially dropped out of the race as a democratic candidate, giving way for Joe Biden to take his place later as the DNC candidate. The economy wasn't all sunshine, as the price of crude oil barrels plummeted to -$47, which caused the price of gasoline to drop. Congress also approved the coronavirus aid package, and started sending out the first round of stimulus relief checks of $1,200 in order to support U.S. citizens. Hopefully, these checks helped you with more than just bills.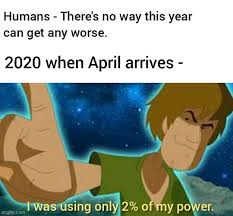 May
As we look back, we may be wondering if May even happened, as we were stuck in quarantine for the second month in a row. I'm here to assure you it did. One of the more memorable events is the murder hornets spotted in the United States. Remember when we all thought Kim Jong-un died? Well, in May he made his first public appearance in months. SpaceX also docked with the International Space Station (ISS). On May 26, George Floyed died after an encounter with police in which a police officer knelt on his neck for over eight minutes. Although the exact cause of his death is still debatable, the event made history as the Black Lives Matter movement gained more popularity as protests and riots began. On a positive note, somewhere in the chaos of May, DCHS seniors managed to have their graduation ceremony.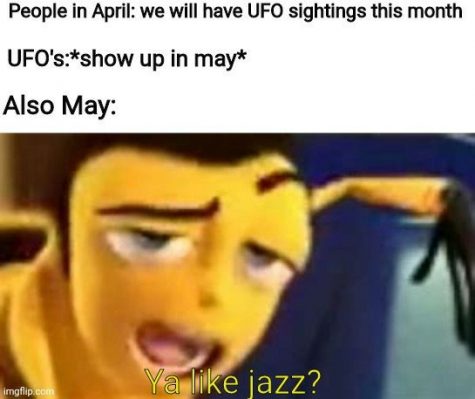 June
To start off the month of June, the DNC began to look deeper into Joe Biden as the official Democratic candidate following Bernie Sanders dropping out of the presidential race. Amidst this political chaos, a shooting occurred at a bar in San Antonio, Texas. Eight people were injured during the shooting. Despite hardships with COVID-19, Pride festivals took place virtually. Speaking of COVID-19, on June 11, Indiana entered Stage Four of Indiana's "Back on Track" COVID-19 response plan. This meant that dining rooms and food services could open to 75% capacity and tourist sites like zoos and museums could open to 50% capacity. Also in June popular actress Raven-Symone announced on Instagram that she married her girlfriend Miranda Maday during a private wedding ceremony. NASA also announced they would name their headquarters after Mary W. Jackson, their first female African American engineer.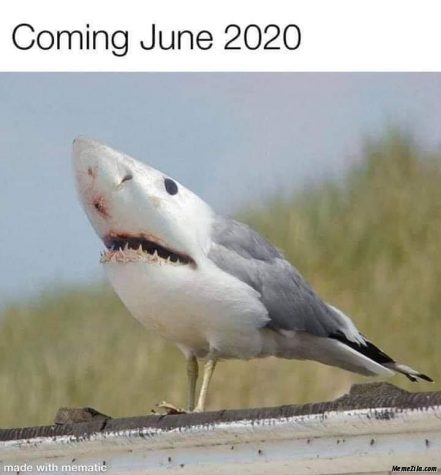 July
As early as the first day of July, COVID reached a monumental number of 1 million cases worldwide. Speaking of millions, Patrick Mahomes, Kansas City Chiefs QB signed a record high contract in the NFL worth up to $305 million. Unlike Mahomes, the US economy was struggling in July when it reached its largest quarterly fall with GDP down 9.5%. As Disney+ grew in popularity, its membership surged with the addition of Hamilton, a monumental moment for many considering so many were deprived of their musical fixes with the COVID lockdown canceling all shows on Broadway. In a time when Dr. Anothony Fauci's pandemic progress was hitting some blockades, science prevailed and as July came to an end there was a study done on the world's heaviest bird, the Andean condor. Scientists found out that this humongous creature can fly for an astonishing 5 hours straight without flapping its wings.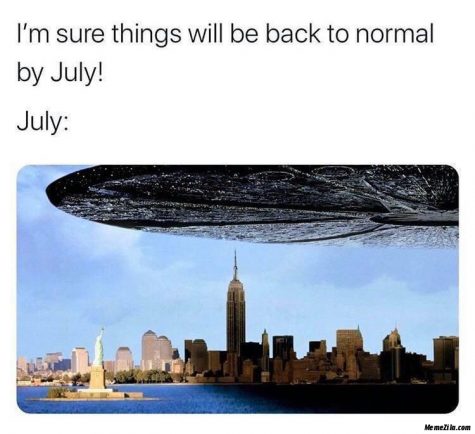 August
At the beginning of August, many had high hopes that the novelty coronavirus would be gone, but it was still going strong. Masks were still required and Indiana was put into stage 4.5 of returning back to normal. In stage 4.5, restaurants were able to open up again with 75% capacity, and groups of up to 250 people were allowed in one setting with social distancing and masks. Quite a few heartbreaking things happened in August, like California wildfires, hurricanes in the Louisiana Gulf, and Chadwick Boseman dying of colon cancer. The United States wasn't the only country facing problems, though. There were plenty of things happening around the world like the Prime Minister of Japan resigning, the former King of Spain leaving, explosions in Beirut, and Kim Jong-un reportedly in a coma. Although many bad things happened in August, some good came from it, too. We were able to come back to school, but with restrictions. Students were required to carry backpacks to all of their classes so they wouldn't need to go to their lockers. The Oracle Roundabout was established to help limit the contact of students. Along with backpacks and the roundabout, Delphi introduced 3 lunches this year instead of two and students had to adhere to a lunchroom seating chart. This month, another pandemic term took on new meaning as it impacted us personally: contact tracing.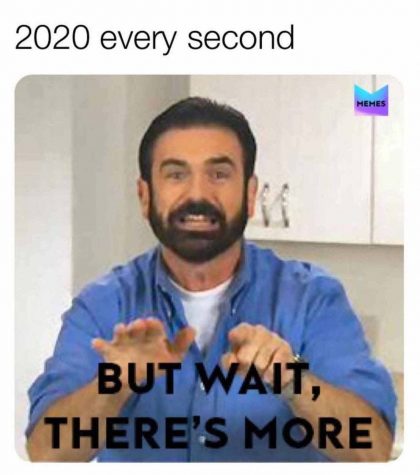 September
September finally rolled around and Los Angeles reported its hottest temperature ever at 121 degrees. Things went downhill quickly as a gender reveal party in California started wildfires resulting in 2 million acres being burned. Feisty Supreme Court Justice Ruth Ginsburg passed away and President Trump nominated Amy Barrett to fill her position. We had our first presidential debate for the 2020 presidential election between Donald Trump and Joe Biden, and many compared it to watching children argue. COVID-19 vaccination trials started with half a million people willing to participate. Meanwhile, at DCHS, the school year was off to a great start. Students learned that, although wearing masks was a pain, they were a new way to express ourselves. As we walked through the halls, we were greeted by a plethora of masks showing anything from faces to patterns to quotes.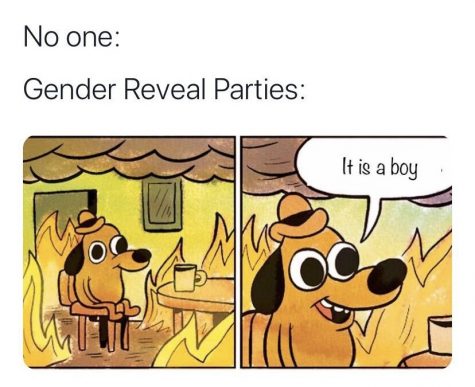 October
On only the second day of October, President Donald Trump tested positive for COVID-19. Soon after the WHO determined that 10% of the population had been infected with the virus.  Early in October there was a vice presidential debate between Mike Pence and Kamala Harris. Both candidates performed well, but sadly the only thing people talked about the next day was the fly on Pence's head. Later in the month, Supreme Court Justice Amy Coney Barrett was confirmed by the Supreme Court. In Philadelphia, police killed a black man armed with a knife, sparking protests, riots, and eventually a curfew. In Michigan, thirteen people were arrested for plotting to kidnap the governor. On the plus side, the United States experienced record breaking early voting, and Orkin pest control declared Chicago as the "rattiest city" for the sixth year in a row.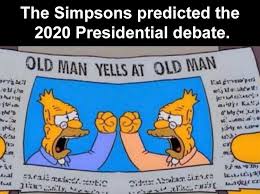 November
November was one of the more hectic months for school, as we went virtual twice for a total of 13 days. With 13 days virtual and 3 days of vacation we only spent a total of 6 days in the traditional classroom setting. In other news, the presidential election took place. It took 64 days to determine, but Joe Biden was elected as our 46th President of the United States. However, many Americans, including President Trump, felt like the election was stolen and weeks of protests and lawsuits ensued. Adding to this tense climate in our country, we amassed more COVID cases in November than most other countries combined. In entertainment, Johnny Depp lost a libel case against The Sun for portraying him as an abusive spouse. Alex Trebek sadly passed away from cancer at age 80. Harry Styles was the first lone male to be featured on the cover of Vogue. In world news, Russian president Vladimir Putin claimed he will resign within the next five years. Despite all this, we did happen to have some good news, as SpaceX managed to send four astronauts to the International Space Station.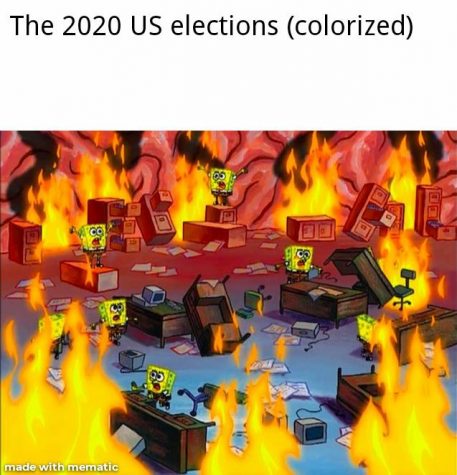 December
At the start of December, a third big wave of the coronavirus kicked off and hospitals reached their highest counts of patients from the entire year. This resulted in several restrictions across our nation for the holidays as many families weren't even able to see each other. With this, Carroll County went red for the first time due to the number of increased COVID cases and students ended up being virtual for 18 days in the second quarter  However, vaccinations did kick off on Dec. 14 and with that, the year ended on a rather good note for many. The new movie Soul also came out on Disney+ as well as Wonder Woman 1984 coming out in theaters. Joe Biden was officially and formally confirmed as the next President of the United States by members of the electoral college. Though 2020 seemed to be a year that many don't want to remember, it truly was one we can look back on and see as a challenge that we all overcame.