Annual Mears Gobble Waddle: the 5K that has raised 16K
Before you marry someone, it is important to know about their family. Are they the type of family to cook everything from scratch? Do they visit Christmas lights every chance they get? Do they have formal dinner?  Do they lounge around watching movies all day? Do they play games? Or do they run 5Ks? Well, the Mears family not only runs a 5K, they host the 5k 
The Mears Turkey Gobble Waddle (MGW) is an annual 5K hosted every Thanksgiving morning at the Mears family homestead. The event started in 2012 after nine family members had driven all the way to Broad Ripple the previous year to run the  "Drumstick Dash." They loved the idea of helping those in need, and thought that was something they could do in their own community by donating the money raised to the local food pantry. 
The original goal in 2012 was to have 20 participants, but in the end they had 80 participants and raised $700 dollars to give to the food pantry, inspiring them to continue. "Giving the money to the food pantry is my favorite part," said Lisa Maxwell, one of the coordinators.  In the past eight years the family has raised $15,993.80. The largest cash donation the food pantry receives every year is from this community event. 
As previously mentioned, this event is a 5K open to the community. The course starts at the family's homestead then runs to Wilson's Bridge and back. Participants can run or walk at their own pace, but there is an award for the fastest female and fastest male runner. Did I mention that costumes are encouraged? Not only are they encouraged, but awards are given for the individual or group with the best costume. The race is approximately three miles long with water provided at the halfway point. Oh, and dogs are welcome, too, as long as they are on a leash. One never knows what to expect at the Mears Gobble Waddle. One year, Miss Indiana showed up. Another year there was a military homecoming surprise.
The MGW has been held in all kinds of weather, but sadly the race cannot be held this year due to COVID-19 restrictions in the state Indiana.  The family would still love to continue to give money to the food pantry even without the race being held this year. If you or your family wish to donate to the food pantry, you may do so through the Mears Gobble Waddles FaceBook page: facebook.com/mearsgobblewaddle
About the Writer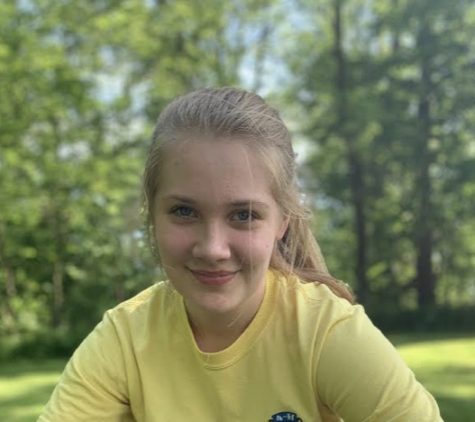 Emily Mears, staff writer
Emily is a sophomore at Delphi Community High School and this is her first year in Parnassus. She enjoys being a part of the Delphi FFA chapter, French...