Delphi business highlight: Empire Inc.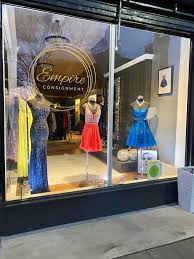 On Oct. 19, 2019 a new store opened up in the little town of Delphi. Inger Cowan and Cynthia Lashley decided to take a chance and open a new, innovative business. They opened a consignment store, just across the street from the court house. They also own Empire Inc. a few streets over. Their hours are 10-6 p.m. Monday through Friday, and they're open every second and fourth Saturday of the month from 10-2 p.m. 
The main goal of their consignment store is to bring cute, affordable clothing to the town of Delphi. Cynthia claimed, "We want to provide another resource to find cool and unique attire that's closer to home so you don't always have to drive to Lafayette." They have clothing for all age groups, from teenage styles to sophisticated business looks. Their clothing comes from all over the nation since they are partnered with over 80 other consignment shops. They have connections in California, Atlanta, Chicago, and New York, among others. 
The owners have many projects going on within the store. For example, they have something called the "Donation Closet." This is an assortment of formalwear and interview attire for women trying to rejoin the workforce who may not have enough resources to get the proper clothing. This clothing is free to women who need help getting out there and back on their feet. If requested, Empire also offers career counseling. They also host all kinds of fundraisers. Inger said, "Many businesses and clubs come in with clothing to consign, and the proceeds made go to that club." 
Another service Empire offers is personal styling. If you make an appointment, one of the ladies will hand pick clothing for you in your size for the specific event you're searching for clothing for. They will set clothing out early for you and when you come in, you can try it on and see what works best for you. It has been a very popular service for their company in the past few months.
Since they are a consignment store, they do accept clothing from people. If your clothing is sold within their store, you get 50% of the profit. If you have an item that is sold for over $100 at their store, you get 70% of the profit. Their clothing stays on the floor for 90 days, and gets a 10% discount every 30 days. If your clothing doesn't sell by the 90 day mark they can decide to donate, keep it on the floor, or give it to another consignment store. There is currently a 20% off boot sale going on right now, so don't miss out.
In recent months, Empire has been gearing up for prom in their consignment shop. Inger has been to California many times, and Empire has over 20 dresses (with plenty more on the way) for the teens of Delphi to check out. There are long, short, and many other different variations of dresses. They are currently ranging from size 00-16, and their goal is to soon have all sizes. The price range of their prom dresses is $40 – $160. They will not only have prom dresses for sale, but they will be selling shoes and accessories for prom, too. 
If you haven't already, be sure to check out their cute little shop in downtown Delphi for some great deals and adorable clothing. Empire is located at 105 S Washington St, Delphi, on the east side of the Carroll County Courthouse. 
About the Writer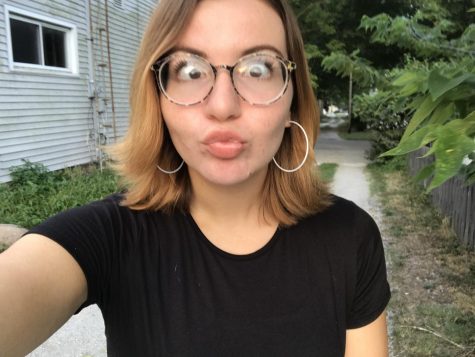 Elizabeth Walker, staff writer
Elizabeth is excited to be a returning for her second year of Parnassus. She is a senior at Delphi Community High School. She loves walking her dogs, watching...