Why online friendships aren't so bad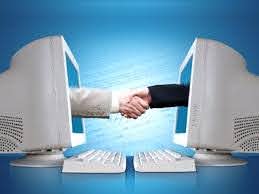 When people think of the internet, they most often think of fun-filled websites, social media, and most importantly, danger. This danger often comes in the form of other people, just like our parents warned us about, and so we often stray away from meeting people online. But sometimes, you'll end up meeting extraordinary people who happen to live three states away and then suddenly you're unsure if you should talk to them. However, online friendships, if formed correctly and safely, are one of the most fulfilling things that you can experience. 
   One of the many reasons that online friendships are beneficial are because they allow people who have a hard time making friends in real life to have some companionship. Difficulty in forming friendships, especially in your immediate surroundings, is very common in people with depression or social anxiety, and long-distance friendships may help to lessen the loneliness or isolation they feel. When a person uses the internet as a means of practicing social skills, they build up confidence that they otherwise wouldn't have in real life. This would include people learning to open up and trust others, learn social cues (especially if they FaceTime or meet up with the internet friend after getting to know them), as well as being more open to new situations and becoming adventurous. 
   When it comes to meeting people on the internet, it's also inevitable that you will meet people who are either slightly or wildly different than you. These new experiences of interacting with different personalities can also help a person get used to different dynamics and social energies that can help them in real life situations. Additionally, this will introduce them to new interests and passions, and this can help them to become more open minded. 
   It also isn't as hard to make friends online as it used to be, with better social media and apps that are specifically designed to meet others. Our generation, known as Gen Z, is also the most tech savvy, so it's easier for us to avoid sketchy websites, apps, or people. Knowing how to navigate the Internet is a defining point of our generation, so it's no surprise that we would take advantage of it and use it to its fullest extent. For example, we can follow pages and hashtags on Instagram to interact with people who have similar interests, or use an app called Yubo to meet people from all around the world and have bios explaining who we are and what we're looking for. But sometimes, we aren't so smart and we use pretty shady methods of finding new people, such as the website Omegle (which is known for inappropriate content during video chats). Fortunately, most of us are wise enough to avoid such things and heed our parents' warnings of not revealing too much personal information or meeting up with strangers. 
   Developing new friendships on the internet can also result in something that many people cherish and like to look back on: memories. Memories will come from the experiences you had while trying to make friends, or the search for new and interesting people. As an example, I have used multiple social media platforms to meet people, and I now have a very good friend from New York named Perla that I still talk to. She has helped me become a better person by exposing me to another culture since she is Lebanese, and by helping each other through multiple life struggles. Memories are also formed when we start discovering parts of ourselves, such as finding a new passion from the people we meet, talents we never realized we had, or forming new opinions of subjects you used to know almost nothing about. 
   Of course, meeting people when you are ready and doing so safely is the most important ingredient when using the Internet to find new friendships. Knowing your limits and interests, along with using your intuition to sense dangerous people or situations, goes hand in hand with wandering the world wide web. But once these are established, the experience of meeting new people online, whether long-term friends or 5 minute chats, will be a very rewarding experience.
About the Writer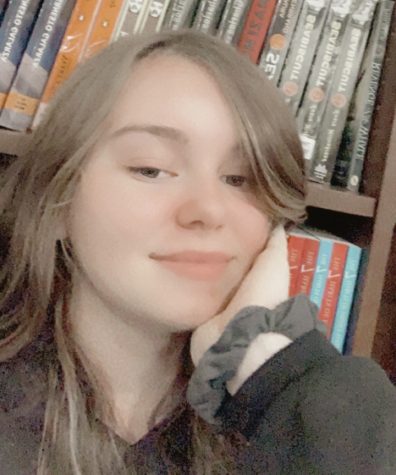 Alyssa Bruner, staff writer
Alyssa Bruner is a senior at Delphi Community High School. She is involved in varsity Quiz Bowl, along with the track and golf teams and kickboxing. She...