DCSC Buddy Bags up and running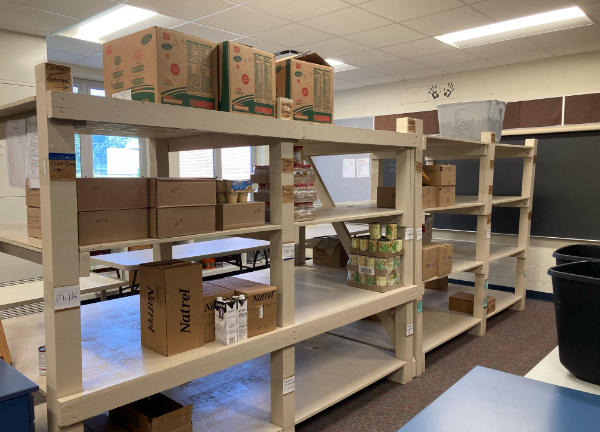 September 16 Buddy Bags started once again for the school year, this is the thirteenth year Buddy Bags has been going on. Buddy Bags is a program sponsored by Food Finders that helps meet the needs of hungry children in our community. Each bag is filled with a nutritious meal that can feed a whole family. The meals are given out to students on Fridays so the family can have a meal over the weekend. Buddy Bags is also an extension/sister project to the mobile food pantry Delphi United Methodist Church holds.
The Buddy Bag program works because of a well-organized plan. Once a month, a couple of volunteers from the church, InterAct club, and others from the community gather at the elementary school and pack three weeks' worth of bags for students. The process takes about one hour to pack everything. Then every Thursday the distribution coordinator will go to the school and pass out all the bags to the students' classrooms for them to collect the next day. The meals rotate between cereal, spaghetti, and ramen.
Currently, program organizers are in need of volunteers to help out. There are 82 kids total, 21 at Camden and 61 at Delphi. It takes about 12 people to do the job well. Also, to be able to continue the program they need more funds due to inflation causing rises in prices as well. 
If you want to get involved, the next packing days are Oct. 11 and Nov. 8 in room 435 (across from the gym) in the elementary school.