New coffee shop to open in Delphi
Are you looking for a place to grab your morning coffee on your way to work?  Or a hangout spot for you and your friends?  Well, a new coffee shop, Fika, owned by Kaila Brooks, is expected to open in downtown Delphi in April of 2021.  Kaila has been hard at work preparing for the grand opening of the new coffee shop.  
Fika, located at 113 W Franklin Street, focuses on providing a variety of high quality coffee, tea, locally made pastries, as well as other snacks.  "Our product fits nicely for those who seek a snack and drink to go or to sit in our lounge seating area," says owner Kaila Brooks.  
With the news of a new coffee shop coming to Delphi, you may be wondering: why Fika?  Fika is a Swedish verb which means "to meet over coffee."  Kaila also states that in keeping this tradition, Fika will offer a comfortable and cozy place to meet with friends and family with a fresh cup of the best coffee ever to be tasted.  "We never rush our guests," Kaila stated. "Instead, we encourage them to linger awhile, enjoy their coffee, and perhaps strike up a little conversation.  This makes Fika the perfect place to catch up on local news, leave a message for someone, say hi to friends and neighbors, or simply relax."
Recently, the Delphi Chamber of Commerce asked Kaila what her biggest challenge as a businesswoman has been and how she overcame it.  Kaila responded, "With my background in health care, I knew nothing about running and operating a business, but that wasn't going to stop me, so I began researching and working on my business plan right away.  Collaborating with the Indiana Small Business Development Center has been a wonderful blessing and without their guidance and help, I wouldn't have known where to focus my needs next.  With the expected opening date in April of 2021, I know there are going to be many tough roads ahead and I am eager to see where this new adventure takes me."
About the Writer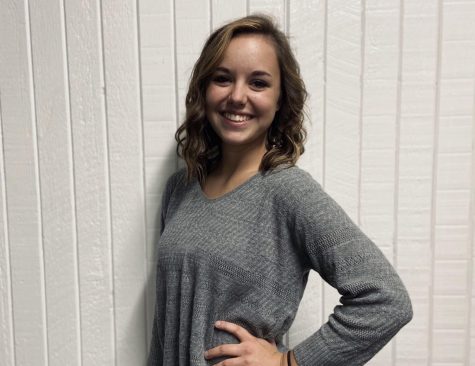 Jessica Powlen, staff writer
Jessica is a senior at Delphi, and this is her third year writing for Parnassus.  She is a member of the Delphi dance team, Entertainers, National Honor...