Boerger and Bradshaw inducted into the Wall of Distinction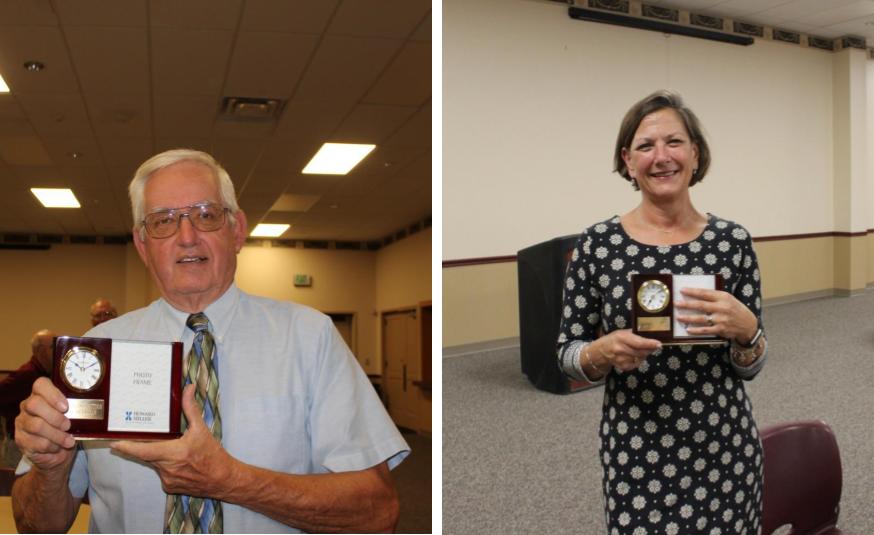 This year, the Delphi Community Alumni Association inducted Dick Bradshaw and Amy Boerger into the Delphi Wall of Distinction. A reception was held on Sept. 30 to honor these two distinguished individuals.
One of the inductees this year is Dick Bradshaw. Mr. Bradshaw has done so much for the Delphi community. After living in Chicago and teaching at the high school level, he moved back to Delphi and took over Delphi Body Works. His intent was to help local people have good jobs. Bradshaw also helped Camp Tecumseh create lots of their infrastructure including the suspension bridge, nature center, swimming pool, and cabin museum. He is currently the president of the Camp Tecumseh board. He believes that more young people need to come back to Delphi. Bradshaw's main advice is to "get off your butt and do something" and "always stay engaged in your community." 
The second of the two inductees is Amy Boerger. In high school, she was one of the girls who founded the girls' golf team. She was also the first woman to ever score a hole-in-one on hole nine at Carroll County Country Club. She continued on to graduate with a degree in mechanical engineering at a time when there were few women in that field. Now she is the vice president of sales for Cummins Engine Company. Boerger believes that having grown up in Delphi was one of her greatest strengths. It founded her core values and morals. Her main advice was to "always act as though you've lived in a small town with a local newspaper." Boerger also believes that people need to find a job they enjoy. "You should always get to Monday and say, 'Yippee! It's Monday.'"
Dick Bradshaw and Amy Boerger are obvious choices as inductees to the Delphi Wall of Distinction. They have done so much in their lives for their communities and they continue to do so. They are great examples of what we should strive to be. As Bradshaw mentioned to the students, "If you live to be my age, you only have 31,536,000 minutes left. It's your job to make them count."
About the Writer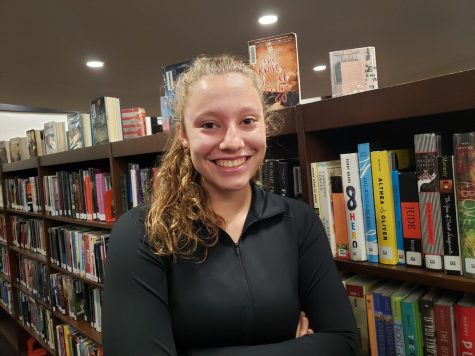 Elyse Perry, editor
Elyse is a junior at Delphi and is in her second year of Parnassus. She is involved in golf, poms, and tennis, as well as French club, Quiz Bowl, and Academic...