DCHS pool serves as new training ground for scuba diving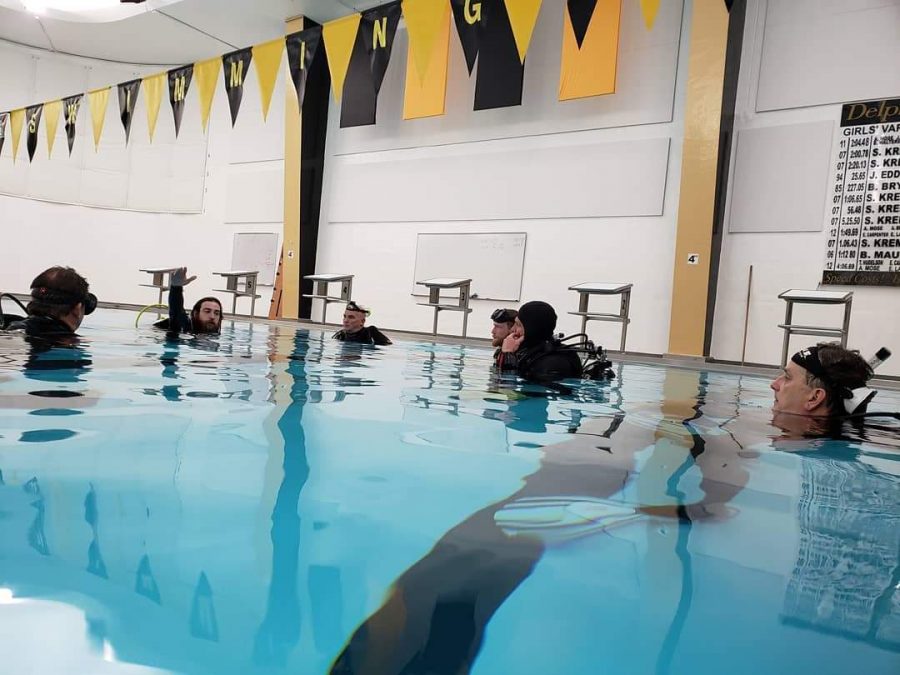 Delphi Community High School's pool has become host to a training ground for entry level scuba divers. A company called the Indy Dive Center has opened a new training center on West Main Street in Delphi, and is hoping to grow its name throughout the town and the surrounding area.
The Indy Dive Center "seeks to develop good and safe divers, all while experiencing the life below the waves," reads the mission statement of the company. It's a practice you can see not only in the classes it offers, but also in the people who work there. William Baker is the president of the Indy Dive Club, and a former marine. "I'm really passionate about diving, and I want to see that translated to our students," says Baker. "Scuba diving played a big role in what I did in the armed forces, so I'm really glad I can channel my passion into this now."
The Indy Dive Center offers a variety of classes, from entry level courses to specialty courses. While most of the entry level courses will be held in the DCHS pool, with the dryland classes existing in the building right next to the Blue Moose, Indy Dive Center offers their specialty classes out of France Park. "It's a great location and most of the time the water is clear. [There's a bunch] of fish in there and a lot of things to see," said Baker via France Park's website. Specialty classes offered include how to successfully capture photos and videos underwater, how to recognize and respond to diver stress underwater, and how to provide aid in an emergency situation.
"One of the questions I've been asked the most is 'Why Delphi?'," comments Baker. It is a valid question. It's true that the town seems a bit of an odd location to have a new location, but Baker says that it holds not only a good business standpoint, it's also personal for him. "Delphi is surrounded by cities; you've got Lafayette to the west, Kokomo to the east, Frankfort to the south, and Monticello and Logansport to the north. It's sort of at the center of all these big towns, which is great logistically."
However, even Baker admits that he didn't look at Delphi at first. "I was looking at Lafayette, seeing what facilities they had, but I just wasn't feeling it. I heard about Delphi, and when I drove into it, I fell in love with the place." Baker comes from a smaller town himself, and as soon as he saw the city, he knew that this was where he wanted to place the training center.
With this new location in Delphi, Baker hopes to eventually be able to partner with the area schools to introduce students to his program. "I'd like to get [the students] aware of what is available," Baker said. One thing is for sure—if passion is contagious, then Baker's joy for scuba diving should spread through DCSC quickly.
About the Writer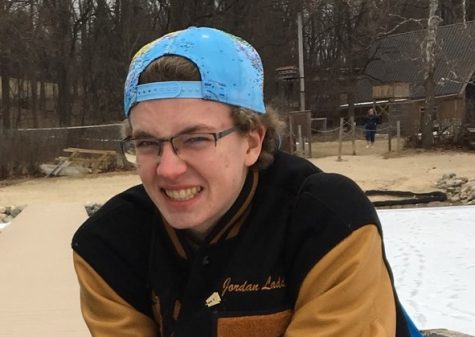 Jordan Ladd, editor
Jordan is a senior at Delphi, and this is his third year writing for Parnassus. He is involved in Interact, SADD, NHS, Band, and swims on the swim team....