Delphi's FFA chapter heads to convention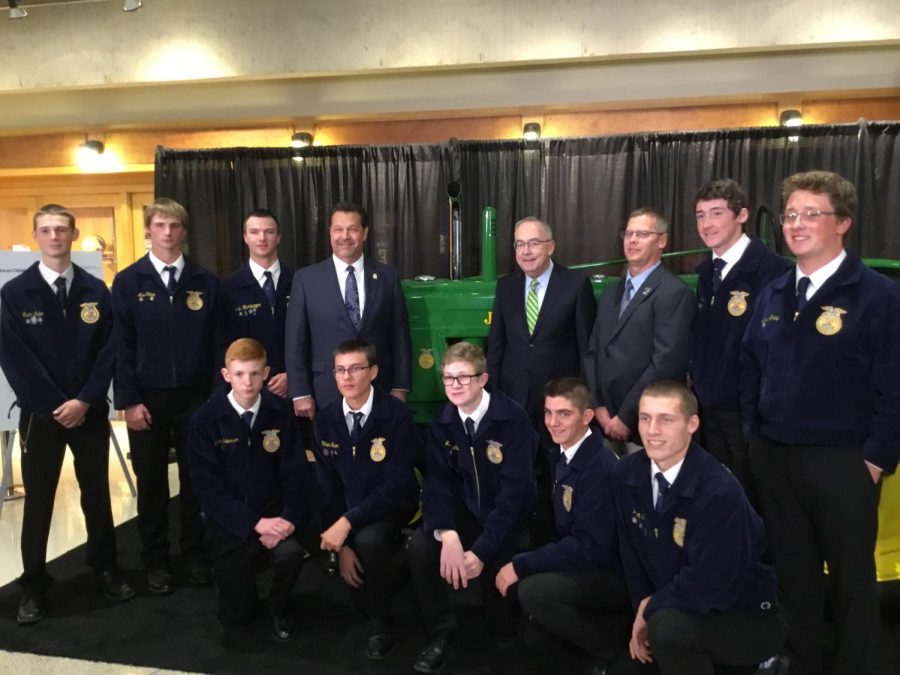 In Carroll County, agriculture is among the most coveted industries that we have. This is exhibited by the expansive corn fields that surround our small town, but it is personified by our talented FFA chapter, which represented Delphi at the National FFA Convention last week. The convention ran from Wednesday, Oct. 24 to Saturday, Oct. 27 and featured a performance from country star Garth Brooks as well as a speech from President Trump. It drew a record 69,944 attendees from around the country.
Delphi's FFA chapter was well represented on the first day of the convention, as 38 members and advisors of our chapter attended the event. They listened to opening remarks from inspirational writer Kyle Scheele, visited the Career Show, and finished out the day with a Garth Brooks concert in Lucas Oil Stadium.
On Thursday, Delphi's 18 representatives presented one of the most honorable and exciting projects that our chapter has ever undertaken. John Deere has been an FFA sponsor for 75 years, and as a token of appreciation, the FFA wanted to present John Deere with a gift. So, of all the FFA chapters, Delphi's chapter was tasked with restoring a 1945 John Deere B tractor. The chapter began restoration on Aug. 12, and finished on Oct. 22, the day that the tractor was turned in to convention officials. The restoration process was headed up by Mr. Walker and his first and fourth hour Ag Powers classes, as well as other FFA members, such as, but not limited to, Bryant Mays, Asa Cohee, Devin Tharp, and Wyatt Snider. Delphi graduates Adam Humbarger and Evan Lehr also helped on the undertaking. "These guys went above and beyond [for this project]," Mr. Walker added. FFA president Bryant Mays commented, "It was an honor to restore the tractor as a gift from National FFA to John Deere."
In addition to our chapter's success with the tractor restoration, six members of Delphi's FFA chapter also received American FFA degrees. This is the highest award offered to FFA members and is very difficult to acquire. To be eligible, members must meet seven challenging criteria, such as earning a minimum of 50 hours of community service, receiving the State Degree, being a member of the FFA for at least three years, and meeting specific standards for their supervised agricultural experience. To further understand how difficult this is, one must understand that less than one percent of national FFA members receive the American Degree. At Delphi, between eight and ten percent of members receive the American Degree, which speaks volumes to our program.
All in all, the National Convention was a huge success for Delphi FFA. The members were able to display their hard work through the tractor presentation and were honored with six American Degrees, the highest honor in FFA. As FFA Secretary Max Kender put it, "Everything about [the convention] was amazing."
About the Contributor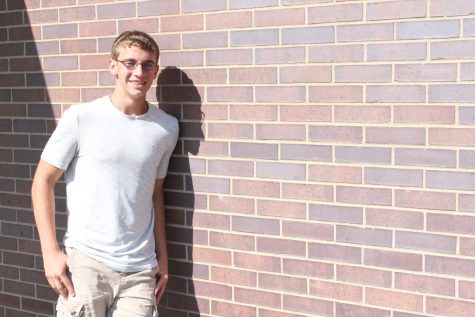 Joe Perry, editor/sports writer
Joe is a senior at Delphi and is in his third year with Parnassus. He plays tennis, cross country, and track, and he is also involved with Bracketology...