May B.O.B forever rest in peace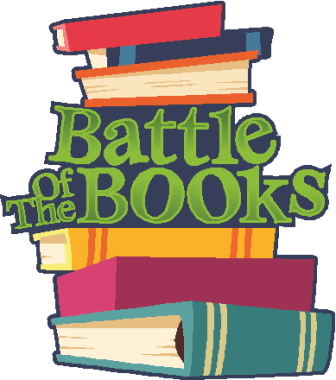 Have you heard the tragic story of what happened to B.O.B?  B.O.B has been a dear companion of ours for the past 14 years.  His one goal in life was to sustain the minds of students with literature.  He wanted students to find their love for reading and create new friendships with those who have the same interests.  However, this year, B.O.B passed away, leaving the significant memories of him for us to hold onto.
Battle of the Books (B.O.B), was an activity enjoyed by hundreds of students over the years. Students would choose their own teams, and within those teams, they would all read multiple books.  Then, all the teams would come together for the competition, and the teams would battle it out by winning points from answering 130 questions about the books they read. The team with the most questions answered correctly, would win.  Those winning teams would then compete in the Bacon Bowl against our rival, Carroll High School.
The 14th, and final B.O.B competition began on Feb. 12, 2018 with Delphi defeating Carroll with a 105 to 102 win.  The winning participants from Delphi included Joe Perry, Elijah Hudson, Rylee Houston, Jordan Ladd, Elizabeth Walker, Morgan Fritz, Addie Mann, Blaise Niles, Kaitlyn Landis, and Tyler Folmar.  All of these participants split up the following books to read for the competition: Bonechiller, Graham McNamee; Call Me By My Name, John Ed Bradley; The Emperor of Any Place, Tim Wynn-Jones; Guitar Notes, Mary Amato; MILA 2.0, Debra Driza; Need, Joelle Charbonneau; Passenger, Alexandra Bracken; Rook, Sharon Cameron; SYLO, D.J. MacHale; and Vengeance Road, Erin Bowman.
According to Ms. Lawton, Delphi Community High School librarian, "Battle of the Books ran for 14 glorious years with Delphi victorious at the Bacon Bowl B.O.B 13 times!!  Back in 2005, there were around 120 participants in our local B.O.B, and each team got their own colorful B.O.B shirt. Our generous sponsors over the years provided the funds for our shirts, books, trophies, pizza, and more.  Students' interests in B.O.B started waning after a while, but we persisted in getting funding and picking a mix of books that would appeal widely, even adding an ebook one year. Last year, only four teams participated in the local B.O.B, same situation at the middle school, and Mrs. Kremer and I decided that all the time spent fundraising, reading and selecting the books and then the question writing was not paying off.  We are very proud of all the students who read and loved the books and the competitions and grateful to the sponsors and volunteers who helped write questions and run B.O.B. Delphi Public Library was instrumental in getting B.O.B off the ground in 2005 and was a sponsor the whole time. The trophy and skillet are proudly displayed in the LMC."
This year, it has been determined that there will no longer be Battle of the Books.  Delphi has spent 14 years competing against Carroll in Battle of the Books. Our last competition with them was held on Feb. 21, with Delphi declaring the win.  B.O.B. is ending because there has been a lack of participation and funding in Battle of the Books. Ms. Lawton and Mrs. Kremer have spit out many ideas about what to replace B.O.B with.  One idea was a book club. The students in the book club could read books and then watch the movies connected to the books. If you have ideas, bring them to Ms. Lawton's attention. She would love to hear your ideas and take them into consideration.