A travelers' guide to 49 states segment #2
Feeling inspired to travel? Here are some tips about the states from a girl who has been to most of them. From sunny days, to hail and sand storms, every state is unique and has something memorable to offer. My last article was over the first 25 states, so this one goes over the last 25. 
Montana- We stopped at the Pompey's Point National Monument and saw where William Clark signed his name on a huge rock during his explorations. We drove to Beartooth Mountains and were able to have a snowball fight in the middle of summer. That was fun until it got to night time and all I had was a Dora sleeping bag to keep me warm. (1st grade, 2011)
Nebraska- Ate a huge breakfast and then headed to Great Platte River Road Archway and did an audio museum hour. Not as fun as you would think it to be without a tour guide to ask random questions to. (1st grade, 2011)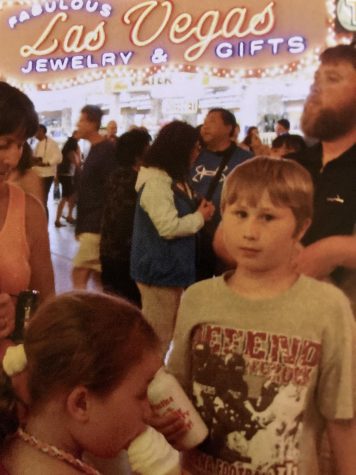 Nevada- Since our family is used to small town life, this state was a complete culture shock for us. In Las Vegas my mom made me hold her hand the entire time and I still almost got lost in the chaos. We also got to eat at Hash House a Go Go which is famous for ginormous brunches and having the dude from Man v. Food, Adam Richman, eat an entire brunch dish as a snack and sign his name on their wall. (3rd grade, 2013)
New Hampshire- This state is really cool in the sense that it has a specialized coin that has the motto, "Live Free or Die" on it. The coin also bears the image of a cliff face on Cannon Mountain that looked like the side profile of an old man. Sadly, there was a rock slide, so the Old Man on the Mountain is no longer there. (3th grade, 2013)
New Jersey- Took a ferry to Cape May and it was fun, but my mom kept checking on me every couple of minutes or so because I am known to get seasick. But it was all worth it as the state is pretty and we got to go to the Cape May Court House Zoo and they had lots of different animals. (4th grade, 2014)
New Mexico- This was one of the cooler states that we have visited as we got to see Acoma Pueblo which is the oldest continuously inhabited Pueblo village in North America. We also rafted on the Rio Grande where I fell over halfway through and almost got crushed by rocks before my family and the tour guide were able to pull me back into the raft. (3rd grade, 2013)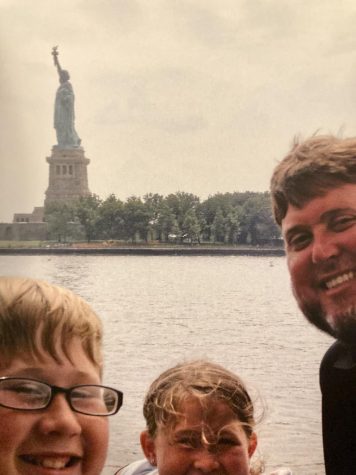 New York- Actually not as busy as it is famed to be. We got to go to Ellis Island and see the Statue of Liberty. Trust me the movies do not do it justice. It is 305 feet tall, and as a four foot tall 4th grader, that is humongous staring straight up at it. We were also able to visit the 911 Memorial and Museum which really put perspective on an event that I was previously unable to relate to or even imagine. (3th grade, 2013)
North Carolina- Known for lots of fishing boats and shrimp boats, a lesser known fact about the state is that it is also home to the home base of the Grave Digger (a monster truck). My brother, a fifth grader at the time, freaked out enough that my parents let us go see it. (2nd grade, 2012)
North Dakota- We went to Theodore Roosevelt National Park and saw a "buffalo jam." Wild buffaloes were just vibing on the roads and wouldn't leave, and there was nothing anybody could do to make them leave. We saw Teddy's Cabin and got a tour inside which was pretty cool. (1st grade, 2011)
Ohio- We went here on a mission trip for our youth group, and we got to help with lots of things here and got to see the state. We helped clean buildings, paint fences for an organization called OHgo, and help clean out animal habitats. Afterwards we celebrated by going to Cedar Point during its haunted season and it was creepy. (8th grade, 2018)
Oklahoma- The one of the things that is engraved in my mind from this trip is the Oklahoma City Bombing Memorial. It was insane to see all of those chairs one right next to the other. The most disheartening part was seeing all the little baby chairs for all of the kids that lost their lives in the bombing too. (5th grade, 2015)
Oregon- Went to the Oregon Trail Museum and there wasn't much to see besides desert like fields of nothing. I got raspberry licorice from a gift shop, and it still remains one of my favorite candies. We also saw Crater Lake which is the deepest freshwater lake in America. (7th grade, 2017)
Pennsylvania- Hershey's Chocolate World was one of the cooler things about this state as not only did it have chocolate, it also sold the world's largest candy bar, which weighs in at five pounds. (4th grade, 2014)
Rhode Island- Beautiful coastal buildings and home to the Newport Mansion. Our tour guide there was amazing and loved all of our silly little kid questions. By the end of it she let us in on a secret that on 7/11, you can get free slushies at a 7-Eleven gas station. (5 years old, 2010)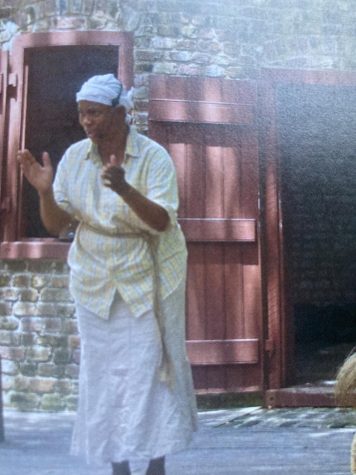 South Carolina- Went to Myrtle Beach and was promptly lost as my family left me in a gift shop on the first day. We also went parasailing which was amazing, unless you are afraid of heights like my mother. Personally the Boone Hall Plantation in Mt. Pleasant was surreal to see how society used to operate and treat people. (2nd grade, 2012)
South Dakota- Saw the Corn Palace in Mitchell, which I think is one of the weirdest things in the state besides Mt. Rushmore. When we were at Mt. Rushmore, a huge event was going on in which the last remaining builder of it was being honored. I quickly got bored at the museum and made trouble with a new friend that I had met two seconds before. Then we got yelled at by an old dude who turned out to be the kid's great grandpa, and the last living worker that was being honored. (1st grade, 2011)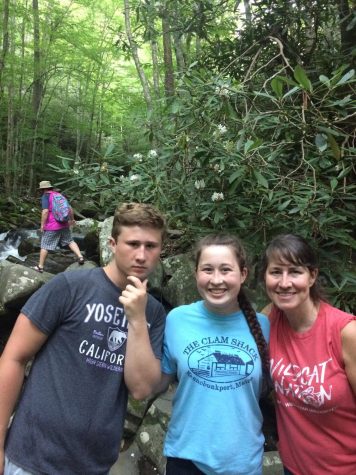 Tennessee- Beautiful state with lots of pretty mountains and people. The Great Smoky Mountains stretch for most of the state, and when you wake up in the morning, the first thing you notice is the fog covering the mountains. There were also flowers, especially rhododendrons, everywhere making everything smell and look nice. (10th grade, 2020)
Texas- Burning hot here. Like melt your face off and melt into a puddle kind of hot. Most buildings don't have air conditioning, so we spent a lot of time in state establishments because they are usually bound to have it. I also rode a long-horned bull, and they are a lot bigger than you would think they would be. (5th grade, 2015)
Utah- One of my mom's favorite states. It is known for Arches National Park and while we were there, they were filming a racing movie. Also there was a sandstorm while we were in Utah, and my mom had to wake up every hour to dust the sand off our faces to keep us from inhaling sand in our sleep. (3rd grade, 2013)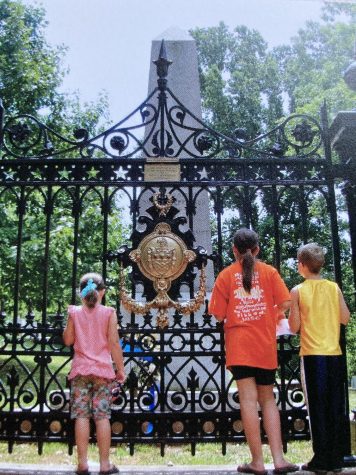 Vermont- Here we got to ride our bikes along an area where the movie Sound of Music was filmed. We also got to visit the home site of the original Ben & Jerry's, and my mom let us take the tour and eat some of their yummy ice cream. (3th grade, 2013)
Virginia- Got to visit Monticello, Thomas Jefferson's home, and I instantly liked the dude because he had a bed as a doorway between two rooms. We were also able to see Williamsburg and I promptly handcuffed my sister to a wall.  (2nd grade, 2012)
Washington- A calm, pleasant state unlike the noisy, crazy kids that we were when we visited it. People did what they wanted here; people dressed as they wished and lived their best lives. This state also has a place called Voodoo Donuts, and it was a truly magical place with toppings on top of toppings. (7th grade, 2017)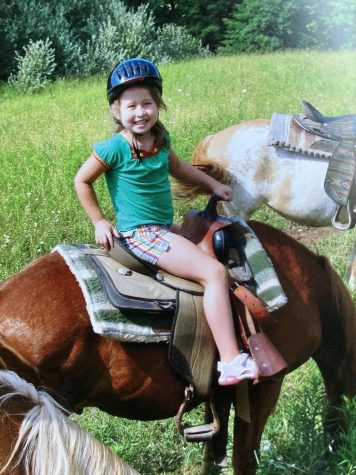 West Virginia- One of our first family vacations, and the first time I did horseback riding. Overall a pretty state with lots of mountains. It also has some beautiful waterfalls like the Blackwater Falls. (2nd grade, 2012)
Wisconsin- Cheese. Lots and lots of cheese and mosquitoes. The bugs swarmed our car and followed us everywhere we went. It is safe to say that I got more bug bites in those two days than the rest of my life. (6th grade, 2016)
Wyoming- Got to see Old Faithful and it was pretty cool, as it erupts 20 times a day. My mom slightly freaked me out though by telling me how many people slip into the hot geysers along the trail and die which is 19 as of this year, (the geysers can be up to 202℉ and the people that fall in die of third-degree burns) which I think was her point, as I was a notorious trouble maker by this point. (1st grade, 2011)
No matter what crazy experiences we've had in some states, my family and I would go back to all of them in a heartbeat. From National Parks to the friendly park rangers and people, every state has its quirks, and I can't wait to rediscover them.