Childhood book series that cause nostalgia
Everyone has those book series from elementary school that stick with them throughout their life. We remember reading the series and relating to the characters or wishing we could be in their world. We would defend these books with our life against their critics. These books, even years later, hold a special place in our hearts and we remember them as being profound works of literature. So, without further ado, here are some of those book series from elementary and middle school that will give you some major nostalgia.
Magic Treehouse: If there is a single kid in this generation that says they haven't read a single book from the Magic Treehouse series, they are lying. That's all there is to it. These books are about siblings Jack and Annie traveling through history in a magic treehouse. They would open a book and the treehouse would take them to that time period where they would have to complete a mission to go home. Though they definitely didn't teach us science, these books always kept our attention and taught us a bit of history. 
A Series of Unfortunate Events: Looking back at this book series, I am amazed that we all read it so young. In the very first book, multiple people died and Count Olaf tried to marry a fourteen year old to steal all the family's money. Then, through the next twelve books, Count Olaf basically murders all the Baudelaire childrens' new guardians one by one. Lemony Snicket really wasn't holding back when writing these books. 
Geronimo Stilton: This series was so good as an elementary student. Even with names as simple as "Mouse Island" and "New Mouse City," these books were treated as literary masterpieces. This series was about the mouse journalist Geronimo Stilton and it followed him in his adventures. Though the books were all about the same character, the diversity in genres and stories made it possible for any kid to find a Geronimo Stilton novel they enjoyed. 
Warrior Cats: In elementary school and middle school, these books seemed to be everywhere. The first set of books in the series revolved around the cat, Rusty, who joined the Thunderclan and became Firepaw (eventually Fireheart). Readers were able to experience what Erin Hunter imagined would be the hardships in the life of a wild cat. I don't know what it was about clans of cats in the woods that were fighting for survival that entertained us so much as kids, but these books seemed to do the trick.
Diary of a Wimpy Kid: With a new book coming out every year of most of our elementary school lives, these books were very popular. This series of graphic novels was based on the life of preteen Greg Heffley. In the book, readers were shown and told of his difficulties navigating life with family, friends, and school life. It was always entertaining to read about his brother Roderick's antics or the trouble Greg and his friend Rowley always managed to get themselves into. In elementary school, there were a mere seven books in the series. Since then, the book series has grown to include fifteen books with a new one coming out in October. While we have all grown up, Greg has remained 13 since 2007.
A to Z Mysteries: It was such a smart idea to write these books in alphabetical order, with alliteration nonetheless. The A to Z Mysteries series made people want to be detectives and solve mysteries. The characters, amateur detectives Dink, Josh, and Ruth Rose, were envied by many elementary school students much like the characters in Scooby Doo. It was always fun to read these books and try to guess the ending before the characters found out themselves. 
Whether you've read these books recently or the last time you read them was in elementary school, these books will probably always remain favorites among our generation. Even if it's just for nostalgia, these books will always hold a special place in our hearts and minds. 
About the Writer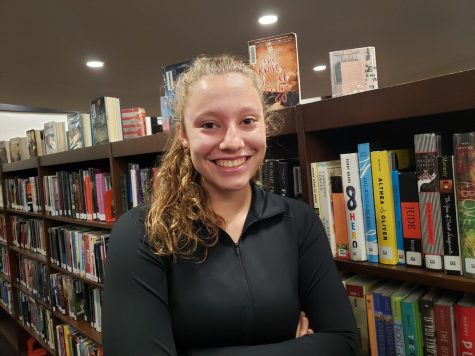 Elyse Perry, editor
Elyse is a senior at Delphi and is in her third year of Parnassus. She is involved in golf, poms, and tennis, as well as Student Council, InterAct, Quiz...