Sesame Street celebrates 50 years of educating children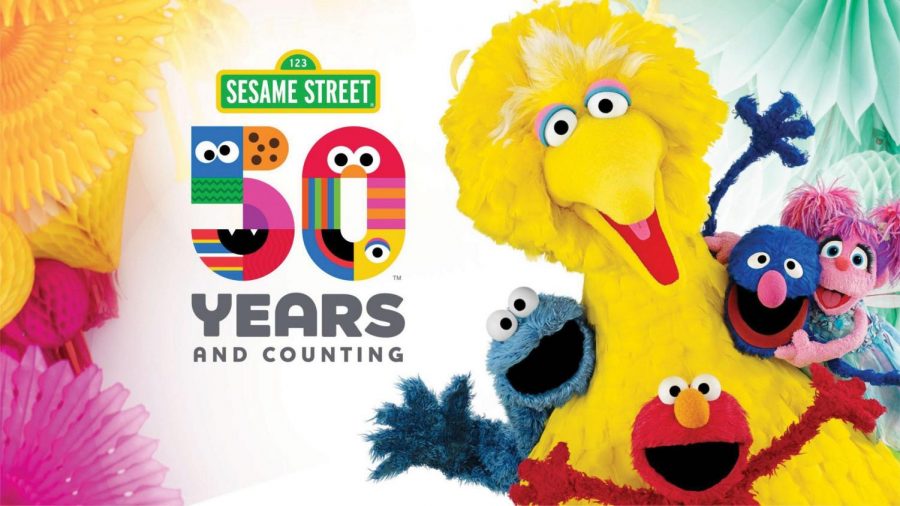 2019 has been a year filled with fiftieth anniversaries—Abbey Road, the gay rights movement, Woodstock, and man landing on the moon were all progeny of 1969. In the year that seemed to epitomize American hope, November of 1969 arguably stood out for one thing in particular—the introduction of a new children's show called Sesame Street. First airing on public broadcasting stations, the newly created television show featured a diverse cast, both in race and age, but also in featuring monsters, animals, and humans as characters. Fifty years later, Sesame Street is now a household name, with nearly 100% global name-recognition, a feat that is impossible to all but a few brands and companies. 
Of course, one of the mainstays of Sesame Street is its recognizable characters. Whether it's Big Bird, Elmo, Cookie Monster, Oscar the Grouch, Bert and Ernie, Grover, or Abby Caddaby, nearly every child knows these muppets. These characters have made appearances all over, including late night television, insurance ads, and even testifying in Congress. Jim Henson, the co-creator of Sesame Street and the creator of The Muppet Show, was the one who brought these child-friendly puppets to the screen. "When I was a kid, I never saw a puppet show," Henson said once in an interview. "I never played with puppets or had any interest in them." However, Henson knew the power of the innocence of a child, and he sought to keep that alive for as long as possible. Lending his voice to popular muppets such as Ernie and Kermit the Frog, who made appearances early on in the show, Henson was a key component in the show's development.
Sesame Street has centered as one of the primary television series that educates younger children. Sesame Street has broached many tough topics that kids don't often get the chance to hear about in a safe place. They've explained the issue of death to their audience after one of their human characters passed away. When 9/11 occurred, they ran an episode where Elmo, the furry red monster, was traumatized after a fire in a store, and explained that everything would be okay. They've introduced diverse muppets and characters from around the world, and from all different walks of life, including an autistic muppet, a muppet in the foster care system, and a muppet whose mother was incarcerated. These muppets allow children who are in the midst of these situations to feel represented, and bring empathy to children who are watching the show.
Though the show is made to educate children, Sesame Workshop, the company that produces Sesame Street, has included more than enough pop culture references for children and adults alike. The show has featured celebrities from the likes to James Earl Jones, Michael Jackson, John Legend, C-3PO and R2-D2, Lin-Manuel Miranda and Danny DeVito, to name only a few. The show has done countless parodies that many children can relate to, including Sharing Things (Stranger Things), Lord of the Crumbs (Lord of the Rings), and Star S'mores (Star Wars).
Sesame Street's main purpose has been to educate children through television. Created just after the Civil Rights Era had begun to wind down, the show aired on public television in an effort to reach disadvantaged children. In that effort, the show had a diverse cast, and featured themselves through an inner city environment. Throughout the past 50 years, Sesame Street has served as a stepping stone for young adolescents preparing to go to school themselves, and has been a beacon of hope for countless children. 
And so, we tip our hats to you, Sesame Street. Happy 50th birthday, and please don't ever stop what you're doing.
This article has been sponsored by the letters D,C, H, and S, and the numbers 2, 0, 1, and 9.
About the Writer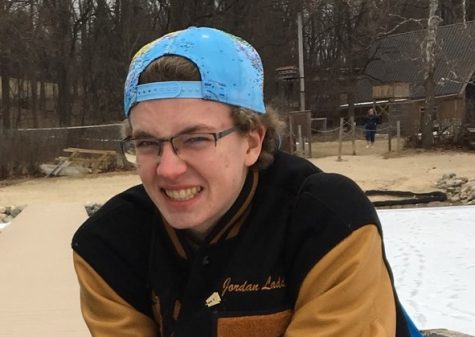 Jordan Ladd, editor
Jordan is a senior at Delphi, and this is his third year writing for Parnassus. He is involved in Interact, SADD, NHS, Band, and swims on the swim team....