Live for the applause in Lady Gaga prom dresses
Are you still searching for a prom dress that reflects your personality and unique style that you would like to stand out with?  Well, Lady Gaga has modeled dozens of dresses just for you to utilize for your prom.
The meat dress.  You can make this dress simply by buying about 50 pounds of meat.  Yes, the dress Lady Gaga wore to the VMA's does consist of real meat and she says it is actually surprisingly comfortable.  The dress also smells rather good and sweet! However, remember to throw it out right after you wear it because the meat will go  bad!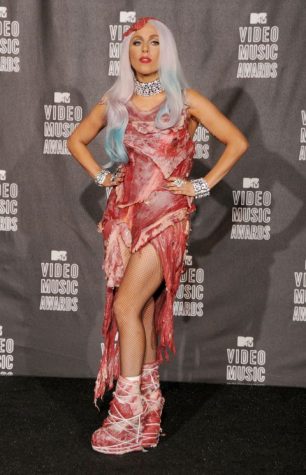 The inflatable star.  Just like the meat dress, this dress is exactly as it sounds.  The inflatable star is a huge, sparkly, spiky star-shaped dress Lady Gaga got caught wearing in Paris one night.  Caution: the dress will deflate throughout the night so be sure to keep an air pump nearby.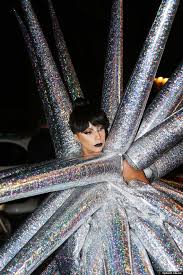 Purple hair dress.  Of course the purple hair dress if fully made up of purple faux hair and the accessories include a piano headpiece and thigh-high boots.  This outfit screams itchy!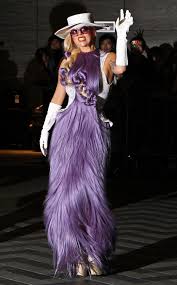 White cloud dress.  This distinctive dress is a furry, white costume that you could compare with a big bird costume.  But, be prepared to have someone holding your hand to show you where to step because you will not be able to see through the helmet.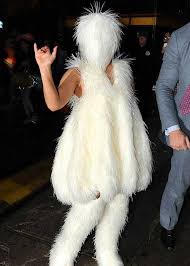 Crazy headdress.  I'm not entirely sure what this dress is meant to symbolize; however, it is very contrasting to any dresses you may see at prom with its hairy block shaped mask and yellow sundress with its furry shawl.