Exploration Acres reveals a "Stranger" theme this year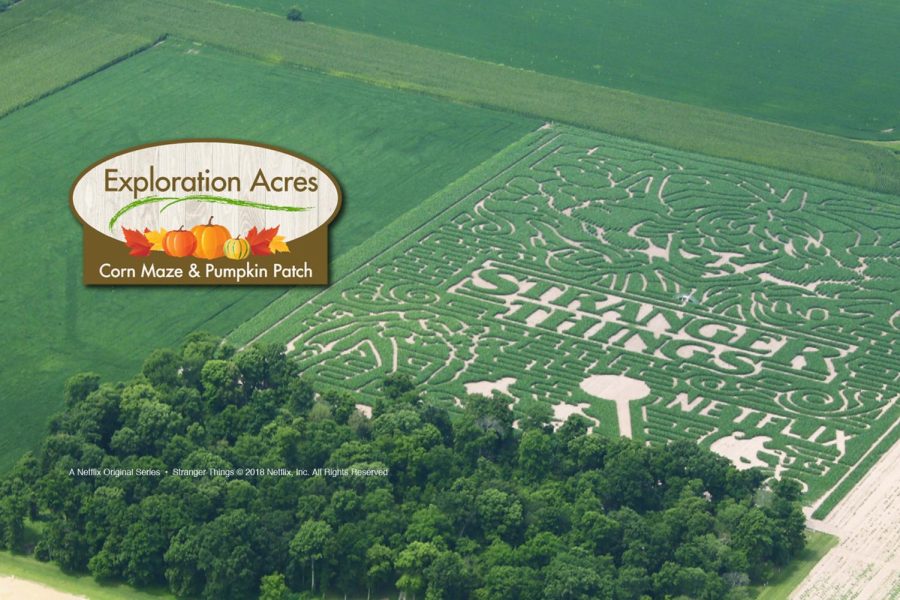 Have you finished binge-watching seasons one and two of Stranger Things?  Fans of this show have to suffer until the summer of 2019 for season three to be released, but that has not stopped the predictions: How will the mind flayer come into play? What's going to happen with the budding romance between Mike and Eleven? Will Eleven and Will ever get to meet each other?  Now is your chance to explore your predictions as well.
This year's theme for Exploration Acres, Indiana's largest corn maze, is Stranger Things, based on the hit Netflix series created in 2017 that is set in Hawkins, Indiana. Stranger Things occurs in 1983, where a young boy, Will, vanishes one night while riding his bike home from a friend's house.  His mother spends days trying to find her son. The town is convinced that Will got lost in the woods and died. However, his mother, the police chief, and his friends are the only people who have hope that he is still out there.  They all repeatedly battle the terrifying demogorgons in order to try to save Will. This year's corn maze represents the show with Stranger Things symbols including Eleven, the mind flayer, and the demogorgon.
If you are looking for something fun and quick to do on the weekend, Exploration Acres is the place to go.  Exploration Acres, located at 6042 Newcastle Road in Lafayette, has an entertaining 20-acre corn maze along with a pumpkin patch, hay rides, seasonal pumpkins, a rustic country store, and other fun activities.  You may also notice replicas of Castle Byers, Hawkins signs, the alphabet wall, and Jim Hopper's, the police chief's, 1980 Chevrolet truck.
According to Kayleen Stanley, sophomore at Delphi, "It's inexpensive, family fun, with multiple things to do there like a tractor ride, a corn blaster, tractor race, a cool mining game, a pumpkin patch where you can pick out your own pumpkins, and a corn maze."
To create the maze every year, the latest GPS equipment is used to plant the seeds in the field.  The seeds are dropped precisely to match the design for the maze. This year's corn maze has 10 miles of pathways through the maze for you to experience Hawkins, Indiana yourself.  
Exploration acres will be open Sept. 14-Oct. 28.  Tickets are available online or can be purchased at the gate.  Bring your family and friends along with you. You can enjoy a little competition to see who can find their way out first.  However, look out, finding your way out of the maze may be just as challenging as finding your way out of the Upside Down. (If you don't understand the reference, you obviously need to watch Stranger Things.)
About the Writer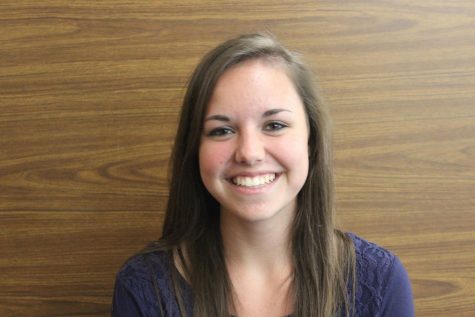 Jessica Powlen, staff writer

Jessica is a junior at Delphi, and this is her second year writing for Parnassus.  This is her third year on the Delphi dance team, and her fifth year...