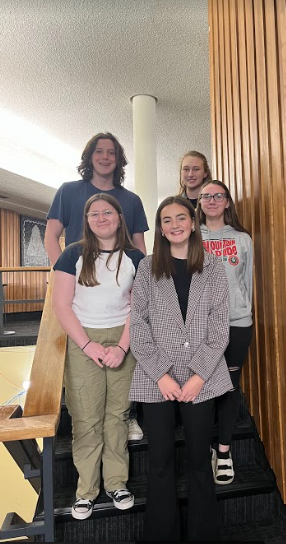 New Officers for NHS
National Honor Society officers were voted on at this past meeting on Feb. 15 where new junior officers were voted on by members in the club. The current officers consist of Caitlyn Snavely, president; Emily Mears, vice president; Ella Hudson, secretary; Morgan Zink, treasurer; and Maribel Martinez, historian. The newly elected officers are Kylie Unger, president; Asher Wilson, vice president; Abby Mears, secretary; Emma Mills, treasurer; and Tylene McKinzie, historian.
The Parnassus intends for this area to be used to foster healthy, thought-provoking discussion. Comments are expected to adhere to our standards and to be respectful and constructive. As such, we do not permit the use of profanity, foul language, personal attacks, or the use of language that might be interpreted as libelous. Comments are reviewed and must be approved by a moderator to ensure that they meet these standards. Parnassus does not allow anonymous comments and an email address is required. The email address will not be displayed but will be used to confirm your comments.