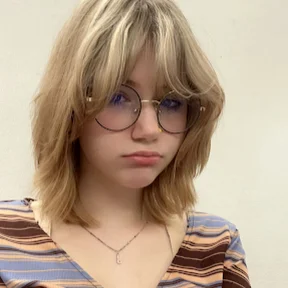 Random questions with Willow Wiley
What is the best way to keep yourself entertained?
Tennis ball, throw it against the wall…
If ducks ruled the world, what would happen to humans?
What would a good catchphrase be for the final scene of a movie about a detective investigating a missing chair?
"You might want to sit down for this one."
What could be a good reason that acting is referred to as "lime lights"?
What would the ideal superhero be?
Someone who makes stink bugs go extinct.
The Parnassus intends for this area to be used to foster healthy, thought-provoking discussion. Comments are expected to adhere to our standards and to be respectful and constructive. As such, we do not permit the use of profanity, foul language, personal attacks, or the use of language that might be interpreted as libelous. Comments are reviewed and must be approved by a moderator to ensure that they meet these standards. Parnassus does not allow anonymous comments and an email address is required. The email address will not be displayed but will be used to confirm your comments.