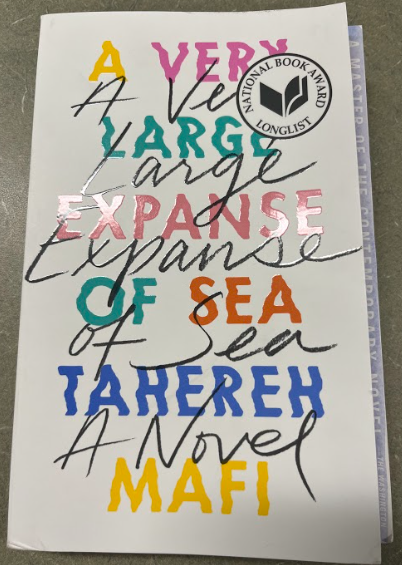 Is Reading Your Cup of Tea?
Do you like to read with others and have good conversations about books? If so, have you thought about joining Book Club? It is a great opportunity to read and interact with peers you may not see on a daily basis. Mrs. Tonsoni is the sponsor for this club. The club reads seven books throughout the year, skipping December and May due to exams and final projects. At the end of each month the club gets together and eats pizza in the LMC to discuss the book. Sometimes, if there is a movie adapted from the book, the club will stay after school and watch it.  If you are interested, please let Mrs. Tonsoni know so she is able to add you to a group email that will keep you informed of club happenings. "Book Club is very laid back. You do not have to read every book; you can come and go throughout the year. Book Club is a fun, stress-free environment to gather with fellow book lovers and talk about books," said Mrs. Tonsoni.
The Parnassus intends for this area to be used to foster healthy, thought-provoking discussion. Comments are expected to adhere to our standards and to be respectful and constructive. As such, we do not permit the use of profanity, foul language, personal attacks, or the use of language that might be interpreted as libelous. Comments are reviewed and must be approved by a moderator to ensure that they meet these standards. Parnassus does not allow anonymous comments and an email address is required. The email address will not be displayed but will be used to confirm your comments.