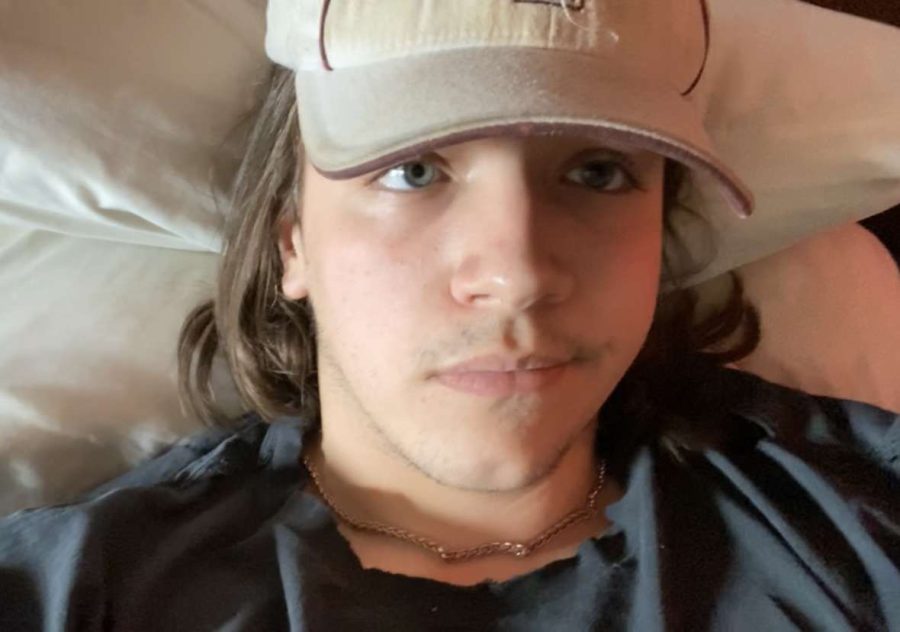 Senior spotlight: Gavin Inman
This week's senior spotlight features the Oracles' first baseman, Gavin Inman. This is Gavin's first year playing with the Oracles, but "everyone took me in like I was a part of the team," he said. Gavin has played baseball for 12 years and has played six different positions over the course of his career. He's played first base, catcher, third base, pitcher, right, and left field. It was Gavin's dad who first introduced him to the game. Once Gavin started playing, he began to love it and could never walk away. 
Most young athletes have idols, and Gavin's is Anthony Rizzo. "I've always been a fan of Anthony Rizzo, how he plays with a smile, has fun, and is goofy, and I always try my best to play like that." Gavin's favorite part about baseball is the excitement from the many small things the game has to offer, like an "on the run throw," or a diving play to save a run. Gavin will be able to enjoy all of those feelings during the Oracles' long season, but he also is focused on some personal and team goals, hoping to better himself and also to help the team, in hopes they can get to the state tournament together. 
After high school and the long baseball season, Gavin hopes to work at a gym where he can eventually earn enough money to start his own podcast. On his podcast, he wants "to show how life is all around the world. What's outside of the US, what's better, worse, and the same, as well as what's different," Gavin said.