Teacher Feature: Ms. Isaacs
Yes! I have three dogs. I have two German Shorthaired Pointers, Bentley and Finn, and they are six and three, respectively. I also have a Weimaraner named Sophie, and she is seven. 
What advice would you give to your former high school self?
Don't be in such a hurry to grow up – adulting isn't all it's cracked up to be!

 
Is there any book that changed your life/changed your perspective?
I would have to say

To Kill A Mockingbird

by Harper Lee.

It helped to open my eyes that people need to learn not to be so closed-minded.
What is your current favorite sneaker?
I love Nike shoes . . . I'm always up for anything colorful!
If you could un-invent one thing, what would it be?
Cell phones! It's not so bad being disconnected from the world and just enjoying the simple things in life. 
BONUS: If you were in the witness protection program, what would be your new name and where would you go? 
I would live in Montana and my name would be Beth Dutton!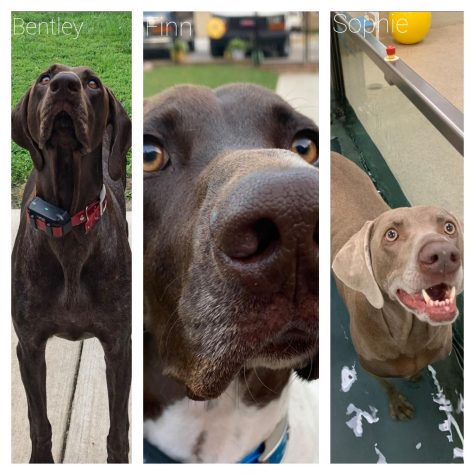 The Parnassus intends for this area to be used to foster healthy, thought-provoking discussion. Comments are expected to adhere to our standards and to be respectful and constructive. As such, we do not permit the use of profanity, foul language, personal attacks, or the use of language that might be interpreted as libelous. Comments are reviewed and must be approved by a moderator to ensure that they meet these standards. Parnassus does not allow anonymous comments and an email address is required. The email address will not be displayed but will be used to confirm your comments.