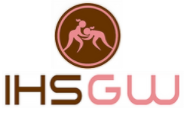 Katie Emerson participates in girls regional wrestling tournament
This year's Delphi wrestling program features returning talents like Kooper Kinsler, who has won over 100 matches in his career, but the team also has several new faces including freshman Katherine Emerson. There aren't many females who participate in the male dominant sport of high school wrestling, and for the rare girls who do join, there is a special opportunity for them to participate in a separate state tournament than the guys participate in. The girls state tournament is done completely separate from the boys tournament, with two regional competitions, one hosted for the north half of the state, and one for the south half. The top participants from these two regionals will then go on to compete in the state competition. Katie participated in the IHSGW regional qualifying tournament at Maconaquah HIgh School on Friday, Jan. 7, and met up with some fierce competition. She was 0-2 on the day and did not advance in the tournament.  For more information about the tournament visit the official website at ihsgw.net.
The Parnassus intends for this area to be used to foster healthy, thought-provoking discussion. Comments are expected to adhere to our standards and to be respectful and constructive. As such, we do not permit the use of profanity, foul language, personal attacks, or the use of language that might be interpreted as libelous. Comments are reviewed and must be approved by a moderator to ensure that they meet these standards. Parnassus does not allow anonymous comments and an email address is required. The email address will not be displayed but will be used to confirm your comments.