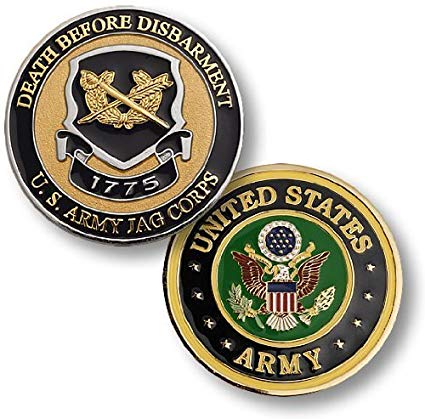 Meet Don Currie
Don Currie was born and raised in Indianapolis, Indiana. He graduated from Warren Central High School in 1977. He received his undergraduate degree from Valparaiso University, and then attend Indiana University for law school. He would then proceed to serve in the JAG Corps for the Army. He served for a total of 27 years. The JAG Corps (Judge Advocate General's Corps) is the branch in the military concerned with mainly military justice.   
Mr. Currie's interest in the military came from his father. He was then approached by a recruiter in law school. Soon after that he received a direct commission into the JAG Corps, where most lawyers in the military serve. In 1991, Currie was commissioned as a second lieutenant, working full time with the National Guard as well. He liked the opportunities that the JAG Corp and the National Guard provided, and it allowed him to stay in Indiana with his family while getting hands on experience in a field he enjoyed. He was also able to serve many years as a prosecutor, attorney, and judge. 
During his tenure, Currie was deployed four times. His first deployment was to Bosnia in 2004 where he served 11 months. The second deployment was Hurricane Katrina in 2005 for a total of 30 days.  His third deployment was to Kuwait from 2012 to 2013, and his fourth and final deployment was to Guantanamo Bay Cuba Naval Base from 2015 to 2016.  Although he was deployed in a combat zone, he never was in combat himself. For each deployment, Currie lived on a military base. When he was not deployed, he lived in his own house in either Indianapolis or Kokomo. 
Currie's main job through all of this was being an attorney or judge for the Army. In 2005, he became a senior judge, which is a judge who no longer serves full time. He maintained this role until his retirement in 2017. As a senior judge in retirement, he may fill in for other people who have been deployed.
 Currie's 27 years in the military was eventful. The most memorable was the trials at Guantanamo Bay. He helped prosecute the individuals involved in the 9/11 attacks. "The military process is very intersecting. It takes a very long time. 17 years later we are still convicting the individuals," said Currie. "Most of that information is held in a top secret unit, so you have to receive top secret clearance to see the information," he said.
Despite the excitement of being involved in some high profile cases, his most rewarding accomplishment was "becoming a member of the JAG Corps, and helping train the younger members." Currently 61 years old, Currie is still a senior judge and loves what he does every day. 
Currie appreciates his years of service and encourages young people to explore the opportunities that the military can provide and the help they can give in providing a college education as well.