Enjoy 2020 with these anticipated movies
January 21, 2020
As we move into a new decade, we remember all the great movies of the past. Whether you liked any or all of the Disney or Marvel movies from the 2010s, or maybe you were a horror or comedy person, the decade proved to be a great space for movies to grow. As we movie into this new decade, expectant movie-goers are eagerly wondering what the future holds for the cinema. For right now, it looks as if we're starting out strong! Here are the top movies we're excited for this year!
(Be warned, there may be some spoilers if the movie mentioned is a sequel.)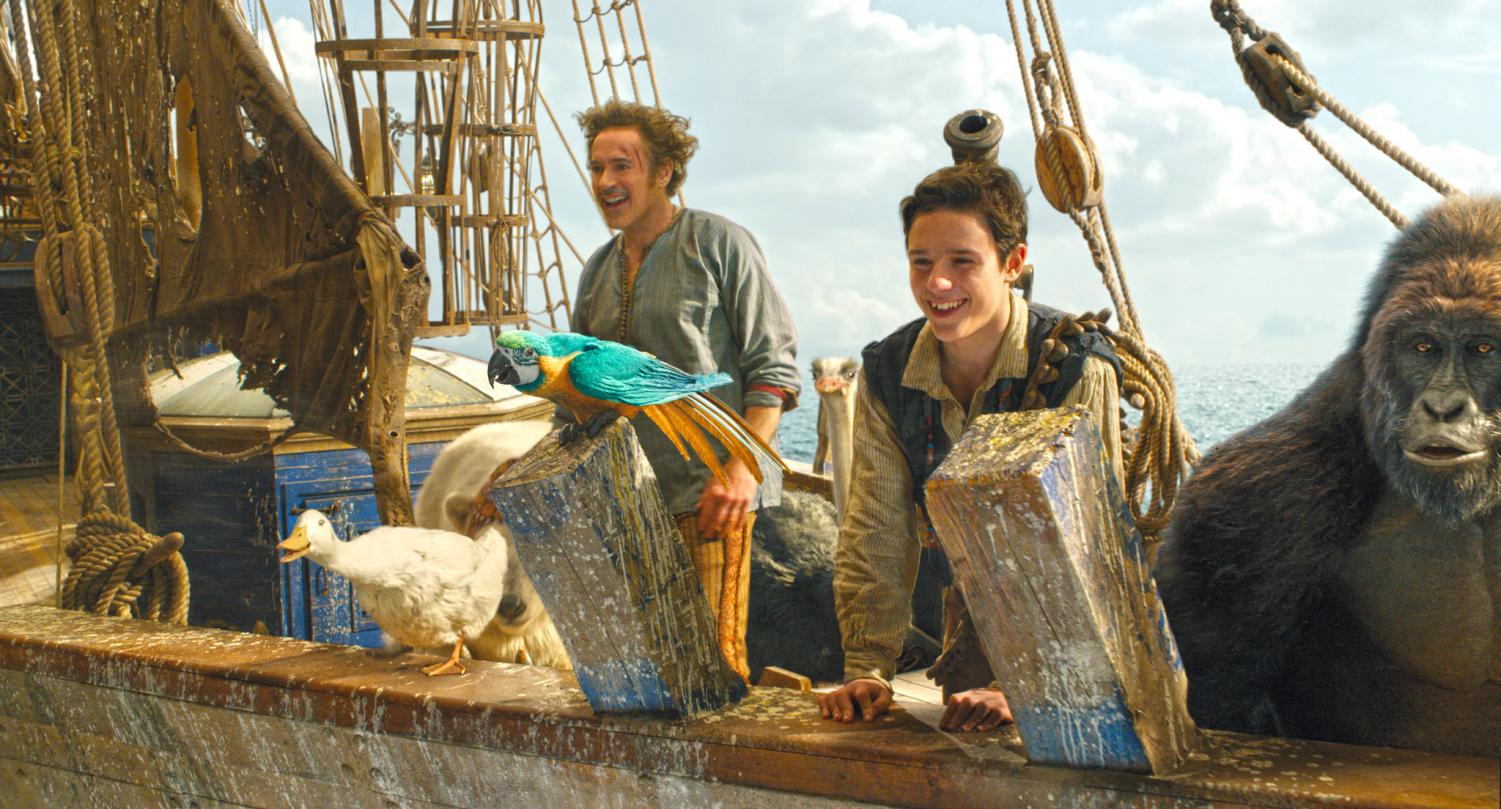 January
Just Mercy (Jan. 10):
These days, it seems like racial tensions are growing worse, leaving many to wonder, are we actually moving backward in this fight against racism? Based on a true story Just Mercy tells the tale of a fresh out of law school lawyer named Bryan Stevenson. Coming from Harvard, Bryan has only one thing going against him: he's a black man looking for work in 1980s Alabama where racism is still vehemently present. Stevenson's goal is noble, as he seeks to find justice for those wrongly condemned or not properly represented. Stevenson finally finds a case in Walter McMillan, a middle-aged black man on death row for the murder of an 18-year-old girl. With the evidence proving otherwise, Stevenson begins the years-long fight to save an innocent life. With a leading cast of well known actors, Michael B. Jordan (Creed, Black Panther) plays Stevenson, while Jamie Foxx (Django Unchained) portrays McMillan.
Dolittle (Jan. 17):
After Avengers: Endgame, many fans wondered what was next for the beloved Robert Downey Jr. Well, after a 9-month long hiatus, RDJ has come forward to portray the man who can speak to animals! Joining a star-studded cast, RDJ plays Dr. Dolittle, a man who lives in solitude with only his animal companions to keep him company. However, Dr. Dolittle receives a message that a young Queen Victoria is ill, and thus embarks on a journey to a mythical island in hopes of finding a cure. (Of course, he is joined by his animal friends as well.)
Joining Downey are behemoths of film such as Emma Thompson, Rami Malek, Octavia Spencer, and Michael Sheen, with big-names turned actors Selena Gomez and John Cena receiving parts as well. However, the cast can't be complete without Tom Holland, who joins his Marvel mentor in this movie as Jip, Dr. Dolittle's dog. For those who have seen any of RDJ's work outside of the Marvel Cinematic Universe, this may seem like a weird choice to take. However, with his wife as co-producer, Downey said that they both felt the challenge was right for them as a family. Whether or not it turns out to be a box-office hit, it'll be great to see RDJ in a family-friendly movie!
The Gentleman (Jan. 24):
From the director of Sherlock Holmes (2009) and Aladdin (2019) comes a brand new action-crime film. Starring Matthew McConaughey, Hugh Grant, Henry Golding, and Michelle Dockery, this film showcases the fictional illegal drug market in England. When a group of young marijuana dealers, led by Dry Eye (Golding), looks to acquire the marijuana empire of the incumbent drug lord Mickey Pearson (McConaughey), Pearson's refusal to make a deal causes an intense battle to begin among the two groups. Dragging itself out all over London, the scuffle leads to mutual destruction of the two groups' production and supply chains, all while inciting the obvious question: who will come out on top with possession of the drug empire? To top it off, private detective Fletcher (Grant), who gathers information on wealthy individuals and sells it, begins to put together hints that could ultimately expose Pearson's empire. Warning: the MPAA has given this movie an R rating.
Be sure to also check out Three Christs (Jan. 3)!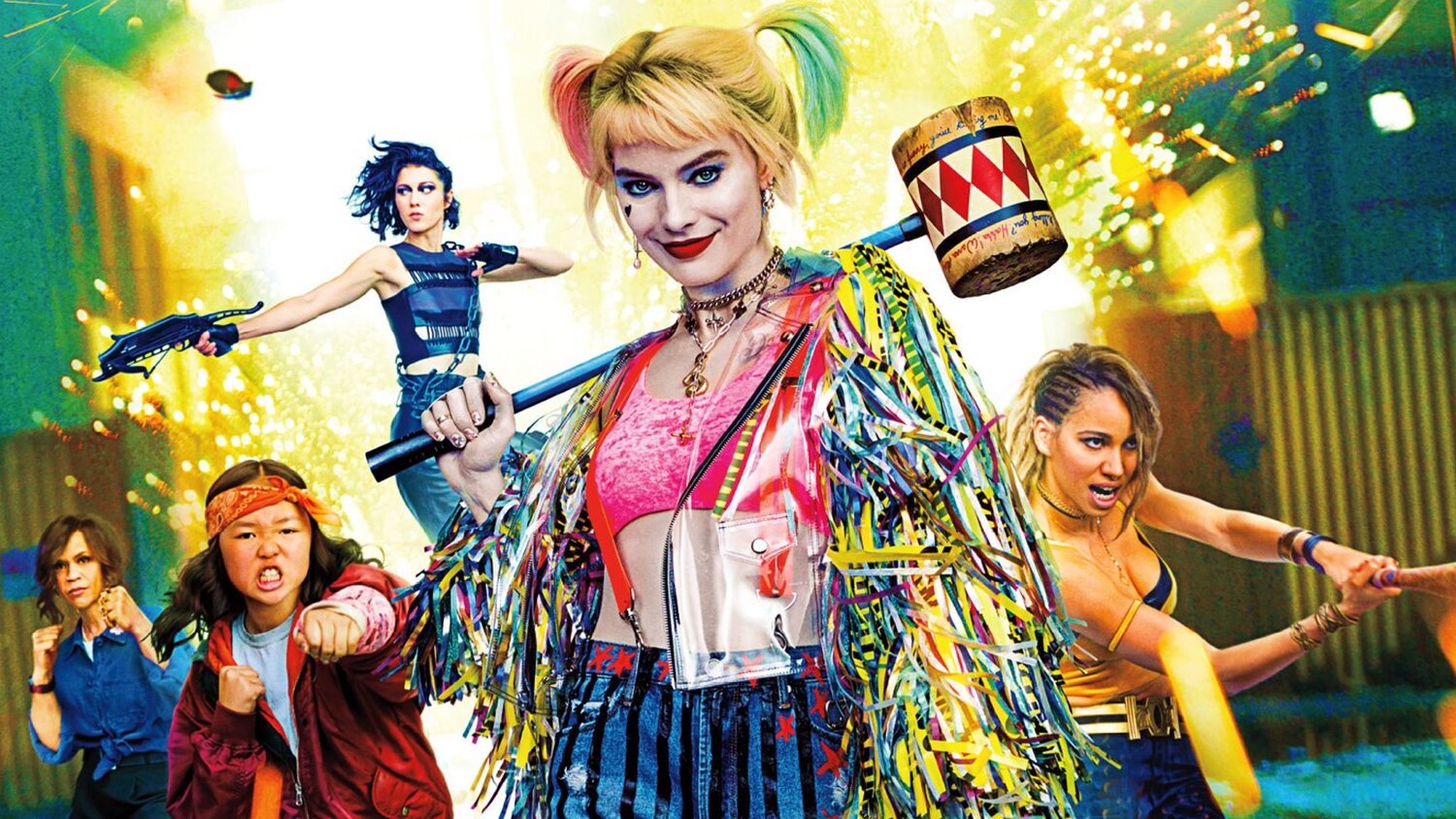 February
Birds of Prey (Feb. 7):
2019 was a strong year for DC Comics; Shazam earned a 90% on Rotten Tomatoes while Joker earned 11 Oscar nominations. Now, in 2020, Birds of Prey is going to be the first DC movie to be released since Joker stole the show back in October of last year. The movie features a female-led cast, most of whom are appearing in a major film for the first time, including the film's director Cathy Yan.
Birds of Prey follows the story of Harley Quinn, the Joker's ex-girlfriend. It shows how she and other people on the Joker's bad side come together to survive, as well as to help save a young girl from the evil crime lord Black Mask. Once you toss in explosions, a pet hyena, and a little bit of comedy, you get an action-comedy that is another part of DC's developing cinematic universe. Warning: the MPAA has given this movie an R rating.
Downhill (Feb. 14):
If you can remember back to the summer of 2019, a meme began circulating on Twitter of a family sitting at a table as an avalanche raced towards them. The man assures his worried family that it's okay, until the avalanche seems as if it's about to swallow them. The joke is how the man runs away at the very end to be seemingly engulfed by the avalanche. (They're fine.) The clip is actually a scene from the Swedish movie, Force Majeure, and we don't blame you if you haven't heard. However, Fox Searchlight Pictures announced that on Valentine's Day, American audiences will have the chance to get acquainted with this story, in the American reboot, Downhill.
Starring comedic duo Will Ferrell and Julia Louis-Dreyfus, the story tells of Billie (Louis-Dreyfus) and Pete (Ferrell), a loving couple taking their family on a ski trip. However, when a controlled avalanche occurs, Pete abandons his family in his belief that it is a real avalanche. Afterwards, Billie and her sons have to sit down and evaluate the man they call husband and father, how they feel about each other, and whether the relationship is worth it. Warning: the MPAA has given this movie an R rating.
Call of the Wild (Feb. 21):
An old recluse, a lost dog, and the unforgiving Alaskan wilderness. Buck is the dog of a rich family; however, when he gets kidnapped and lost in the Yukon, he struggles to adapt to the new environment. Meanwhile, John Thornton (Harrison Ford) has lived a rather lonely life for years. When Thornton meets Buck in his small Alaskan town, though, he feels the need to help the lost dog. Together, they cascade through the Alaskan bush in an effort to help each other, as well as help themselves.
Chris Sanders, the director of The Croods and Lilo & Stitch and story writer of the animated Mulan, The Lion King, and Aladdin movies, is set to add to his impressive resume by directing his first live action film. Legendary actor Harrison Ford stars in this adventure-drama, slated to hit theaters on Feb. 21. In his first screen appearance since Star Wars VII, Ford and CGI-animated dog Buck travel the Alaskan wilderness in what is sure to be one of the best feel-good movies of the year.
Be sure to also check out Sonic the Hedgehog (Feb. 14) and The King's Man (Feb. 14)!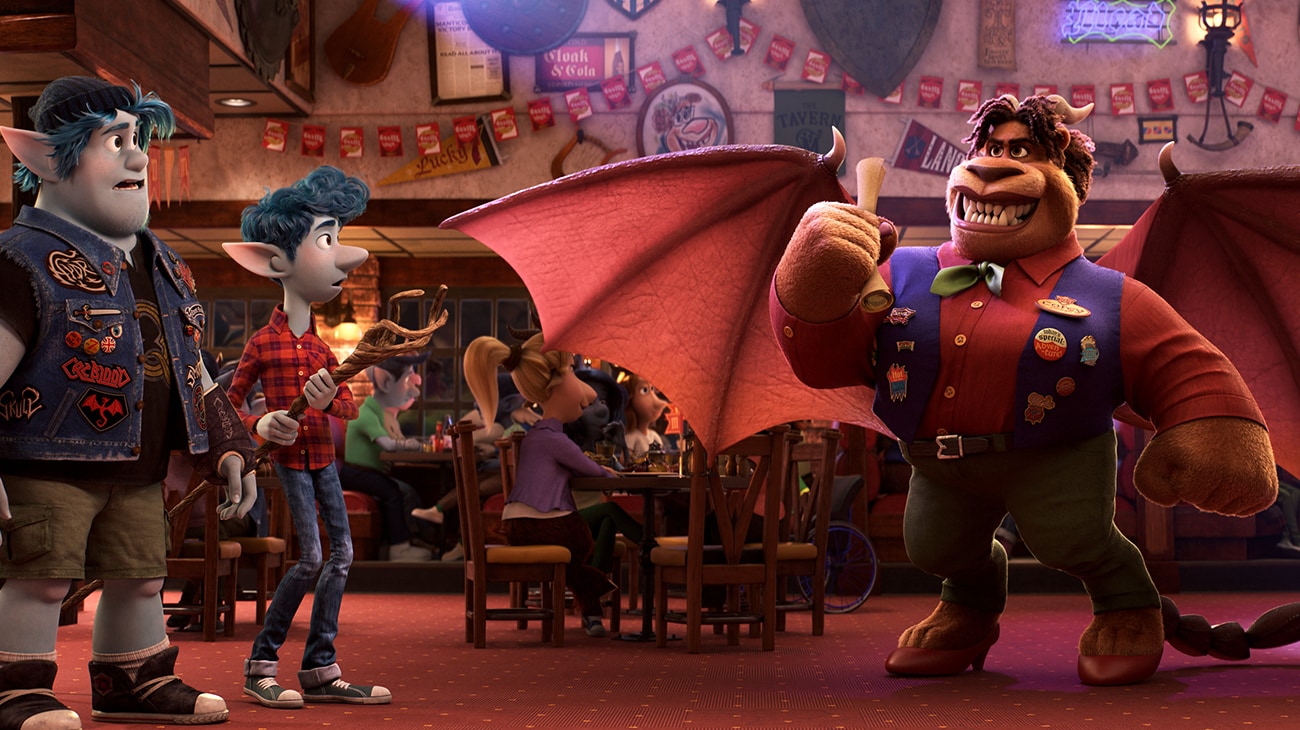 March
Onward (Mar. 6):
In the first of two original movies coming from Pixar this year, Marvel duo Chris Pratt and Tom Holland star as Ian and Barley Lightfoot, two brothers who have grown up not knowing their deceased father. Set in a fantasy suburbia, the world includes unicorns (akin to our sewer rats), toll-collecting trolls, and pet dragons. The fantasy world has been completely modernized, effectively ridding the world of magic. As Ian and Barley grow up, they find themselves wanting to know more about their father, until one day, on his sixteenth birthday, Ian receives a gift given to him by his father. It's a wizard staff, with a spell to bring back a person for 24 hours. Ian and Barley try the spell out, but the power is ultimately too much, and they only end up summoning the bottom half of their father. Together, Ian and Barley must go on a quest to find the last of the magic in the world and summon the rest of their father before time runs out. In true Pixar fashion, Onward promises to be every bit as bittersweet as Up and WALL-E.. Don't forget the tissues when you see this movie in theaters!
A Quiet Place: Part II (Mar. 20):
For those of you who haven't seen the first one, here's a quick rundown: dangerous creatures that are alerted by sound are lurking on Earth, eating humans and hunting based on sound. The Abbott family, aka the main characters, had adapted well to their new reality, communicating through sign language and remaining silent. When the mother gave birth, though, the father (John Krasinski) had to sacrifice himself to allow his family to survive. Now, the family must explore the outside world in search of help, as Evelyn (Emily Blunt) struggles to raise her two children and her baby by herself in silence. As more dangerous creatures begin to pop up, Evelyn must find help as this sci-fi horror film develops into a more sophisticated, perilous storyline.
Mulan (Mar. 27):
Keeping up with all of these Disney live-action remakes will certainly "make a man out of you". In Disney's latest remake, we will travel to China, where Yifei Liu will play the title role Mulan as she takes her father's place in the Chinese army. This is Disney's first and only remake of the year, adding onto the heels of last year's massive total of three remakes. Disney rehired director Niki Caro, who worked for the company as the director of McFarland, USA in 2015.
In patriarchal China, each family is required to send one man to the army to defend China against Hun invaders from Mongolia. Mulan has no brothers; thus, her old and ailing father is required to suit up and join the cause. However, the night before he leaves, Mulan makes herself appear as a man and escapes the house, taking her father's place. Along the way, Mulan learns to fit in with her fellow countrymen as she takes on Mongolian soldiers and evades domestic penalties for violating patriarchal rules.
Be sure to also check out The Way Back (Mar. 6) and My Spy (Mar. 13)!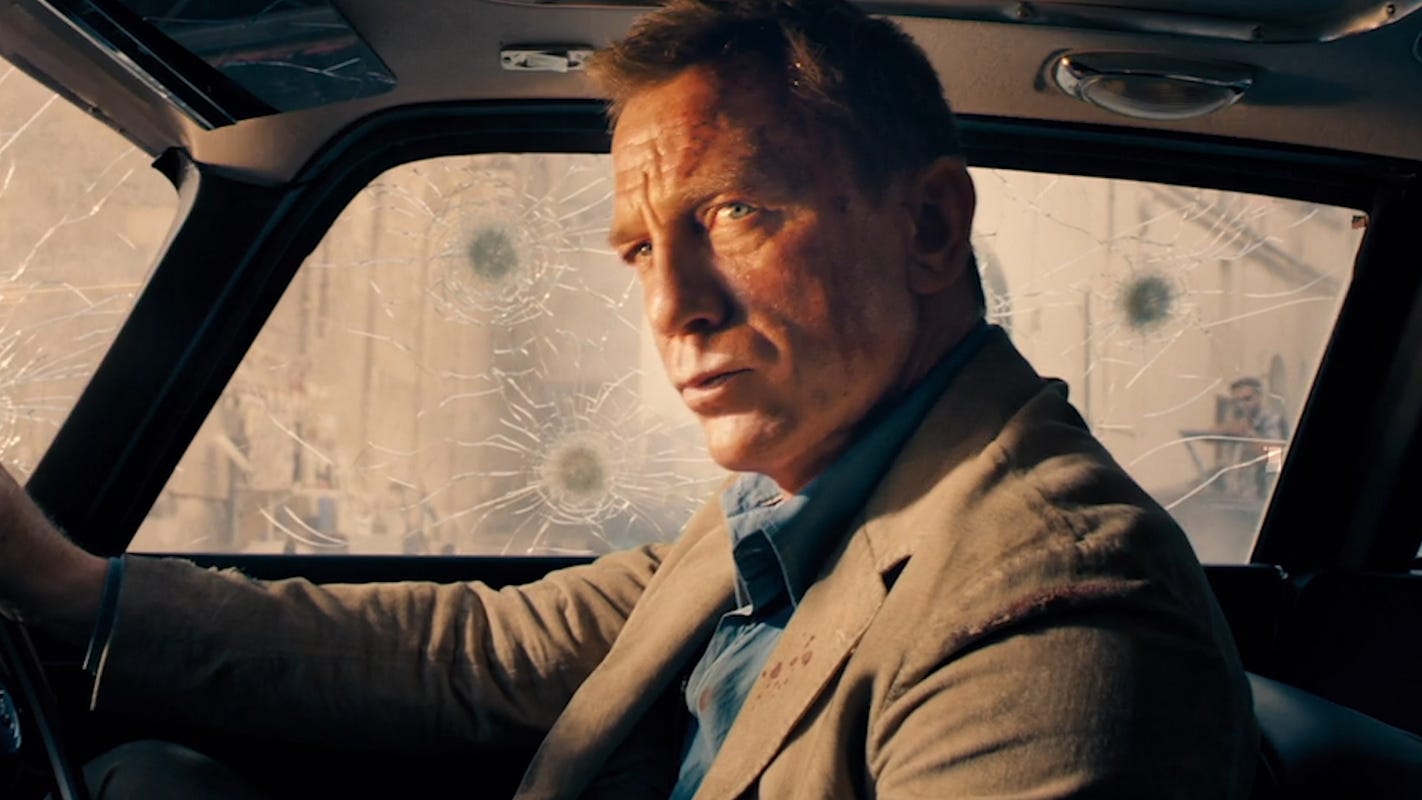 April
No Time to Die (Apr. 10):
The latest James Bond movie is set to be a bittersweet one, as it marks Daniel Craig's last time playing the British spy. After this, Craig will step down from the role, leaving it open for a new actor willing to flex their inner secret intelligence service. After leaving active service, 007 is approached from an old friend asking for help to rescue a kidnapped scientist. However, the job is nowhere near as easy as expected, and Bond must pull out all the stops to defeat this new villain (Rami Malek, Bohemian Rhapsody and Night at the Museum). Not only does the story already sound good, but the music is sure to be fantastic, with 18-year-old singer Billie Eilish set up to record the theme song for the movie, and Hans Zimmerman (The Lion King, Interstellar, Pirates of the Caribbean) set to compose the music. And seriously, even if you hate spy movies (which you'd obviously be crazy to), at least go see this one for the music. We promise it'll be worth it. 
Antebellum (Apr. 24):
From the producers of Get Out and Us, Antebellum is a new horror movie featuring many of the social and political messages the two previously mentioned movies have shown. Many horror movie fans have complained that horror movies reveal too much in the trailers, and thus the details for this new horror project have been kept heavily under wraps in an effort not to spoil the movie. Janelle Monáe (Hidden Figures) is slated to play a successful author named Veronica, who finds herself trapped in a horrifying reality. Though what this reality is, we aren't sure yet, but there are two timelines evident from the trailer: modern world and post-Civil War (or antebellum) era. Might these two timelines overlap for Veronica? We'll find out when the movie hits theaters in April.
Be sure to check out Trolls World Tour (Apr. 17)!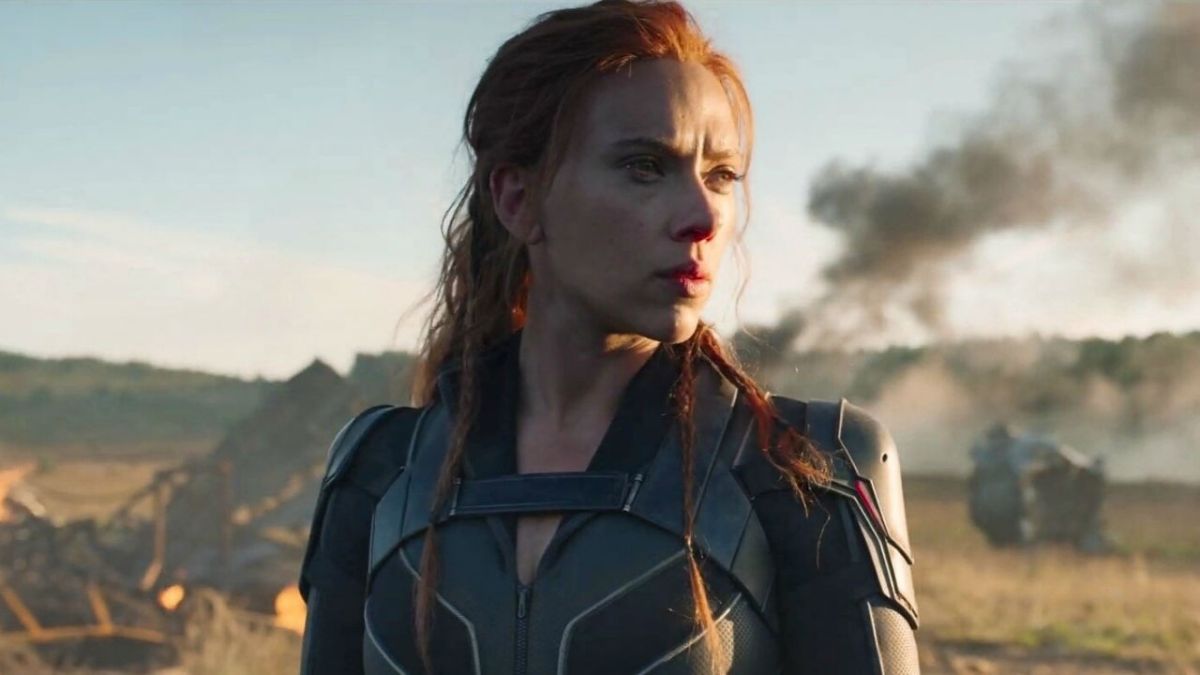 May
Black Widow (May 1):
As Avengers: Endgame snapped itself into the box office record book, the Marvel Cinematic Universe (MCU) officially snapped the story book shut on the Infinity Saga and the third phase of the MCU. As we enter Phase 4, the MCU will debut Scarlett Johannson's Black Widow character in this film, the studio's first of the year. From director Cate Shortland, Black Widow will fill MCU fans in on the unknown treks of Natasha Romanoff between Captain America: Civil War and Avengers: Infinity War. As fans know, the former of these two films made Black Widow a fugitive in 2015, and she didn't reappear until the 2019 train depot scene in the latter of these two movies. Though not official, it is widely rumored that this film will take place in her native Russia, where she becomes entangled with the Red Guardian in her adventures.
Scoob! (May 15):
"Zoinks!" The gang just got a new mystery to solve! Facing one of their most challenging mysteries yet, Fred, Velma, Daphne, and of course, Shaggy and Scooby, team up to piece together the clues. A plot has been put together to unleash the ghost dog Cyberus into the world, and the gang is intent on stopping it. However, they soon find out that Scooby has a greater connection to this case than any other before it, and that he has a destiny that the rest of them couldn't have imagined. Just from that info, we're already excited to see the movie! However, the movie also explores the start of the gang during their childhood, which is something no Scooby-Doo movie has done before. We'll see specifically when Shaggy meets Scooby, and hopefully get more of Scooby-Doo's backstory than ever before. Either way, this movie is looking to be a great movie full of nostalgia!
 Fast and Furious 9 (May 22):
After the unfortunate death of Paul Walker, this franchise has proven resilient in its production. The reliance on Vin Diesel and Dwayne Johnson has proven effective, as The Fate of the Furious as well as the side story Hobbs and Shaw have outperformed projections at the box office. Now, for the ninth installment in the original franchise, Justin Lin, who directed the third, fourth, fifth, and sixth installments, has directed yet another Fast and Furious movie that is sure to top the box office for weeks.
The cast returns many of the core members that have made the saga what it is. With Vin Diesel as Dom, Michelle Rodriguez as Letty, Tyrese Gibson as Roman, as well as many other members of the "family," this action-adventure is sure to please audiences who are looking for a fast-paced thrill ride. 
Be sure to check out The Personal History of David Copperfield (May 8)!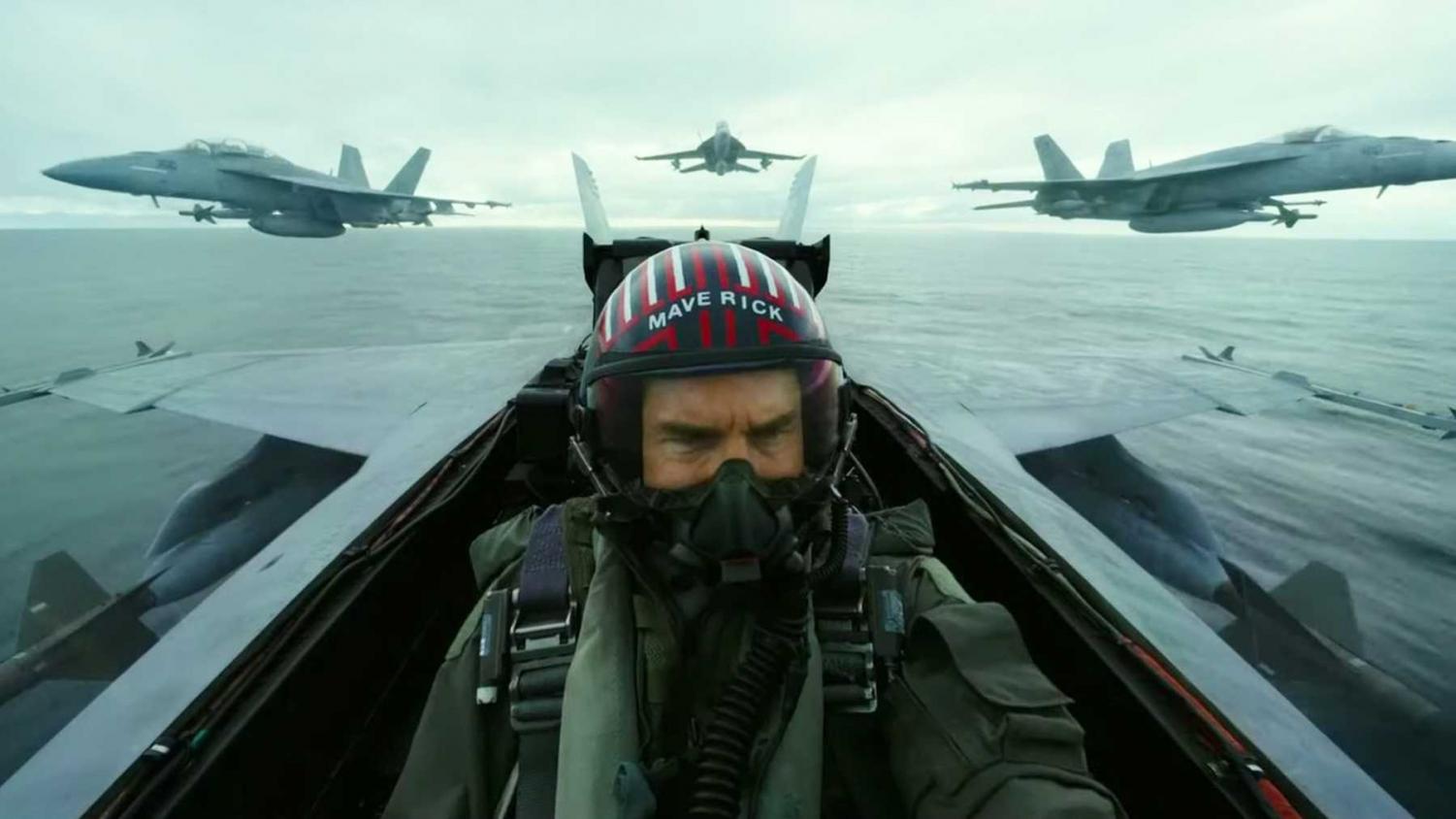 June
Wonder Woman 1984 (June 4):
Let's review the first Wonder Woman. First of all, Wonder Woman, aka Diana Prince, is the daughter of Zeus, so she has special powers. Second of all, the movie took place during WWI and was actually a flashback for Diana, so she is currently residing in 1984. Lastly, Steve Trevor (Chris Pine) was her love interest, but he supposedly died during the war. However, the movie trailer clearly shows Steve alive and well in 1984. How can this be?
Gal Gidot is returning as the title character Wonder Woman, alongside Chris Pine as Steve. The movie's cast adds Kristen Wiig as the villainess Cheetah, who is a human-cheetah hybrid with increased strength and speed. Pedro Pascal also joins the film as Max Lord, a capitalist pig with an unknown, underlying goal. This superhero film adds onto the DC Universe as Wonder Woman tries to take down the villains as well as figure out how Steve is still alive.
Soul (June 19):
In a surprise move, Pixar is bring us not only one, but two movies this year. On top of that, they are both original, something that has been a bit scarce to see as Pixar released a plethora of sequels within the past few years. Soul is directed and created by Pete Docter, the chief creative officer of Pixar, and legendary genius behind movies such as Inside Out, Monsters Inc., and WALL-E, as well as having a hand in creating every single other Pixar movie. However, Soul is different from any other Pixar movie already, as it is the first to star a black person as the main character.
Already sounding like a good movie, Soul follows the story of Joe Gardner (Jamie Foxx), a music teacher in Brooklyn trying to find his passion for music again, and achieve his goal of playing in a big-time club. However, an accident befalls Joe, and he is transported out of his body, into the world of souls. Together, with an infant soul known only as 22 (Tina Fey), Joe must find his way back to his body, and both Joe and 22 will learn much about their own selves, their passions, and what makes them them. We can't wait to see this movie in theaters!
Top Gun: Maverick (June 26):
34 years. It has been 34 years since the first Top Gun film was released, and people are still crying over the death of Goose. Nevertheless, Tom Cruise will remain as the title role Maverick in the sequel to the 1986 film. The film will be directed by Joseph Kosinki, who is famous for the camera angles and shots in Tron: Legacy. With Kosinki's directing ability and the action-based nature of the Top Gun movies, this movie might have the potential to pick up a few awards for cinematography.
The film takes place in current times. Over the past 34 years, Maverick has remained as a pilot at Top Gun, where he has become a veteran pilot in the "danger zone." Maverick has been successful at his job, which has unfortunately brought about the main problem: promotions. Maverick's success has granted him opportunities to advance; however, this would also keep him confined to the ground. Val Kilmer returns as Iceman in this sequel, which is set to debut on June 26.
In the Heights (June 26):
In another Broadway to Tinseltown movie, Lin-Manuel Miranda brings musical lovers and movie-goers In the Heights, a story about a charming barrio in upper Manhattan called Washington Heights. The movie will follow a cast of characters living their lives in this neighborhood, but will focus on two people specifically. Usnavi, a bodega owner, dreams of earning enough money to return to the Dominican Republic, and is pining for the attention of a girl working in a neighboring beauty shop. Nina, a childhood friend of Usnavi, has returned home after her first year of college, and has some surprising news for her parents. Though it is a musical, the movie seems as if it will contain some minor political undertones. Miranda has already brought us great things such as Hamilton, and the music for Disney's Moana, and In the Heights already has much acclaim. When the '20-'21 school year starts up, we'll undoubtedly be hearing some of the songs in the school hallways!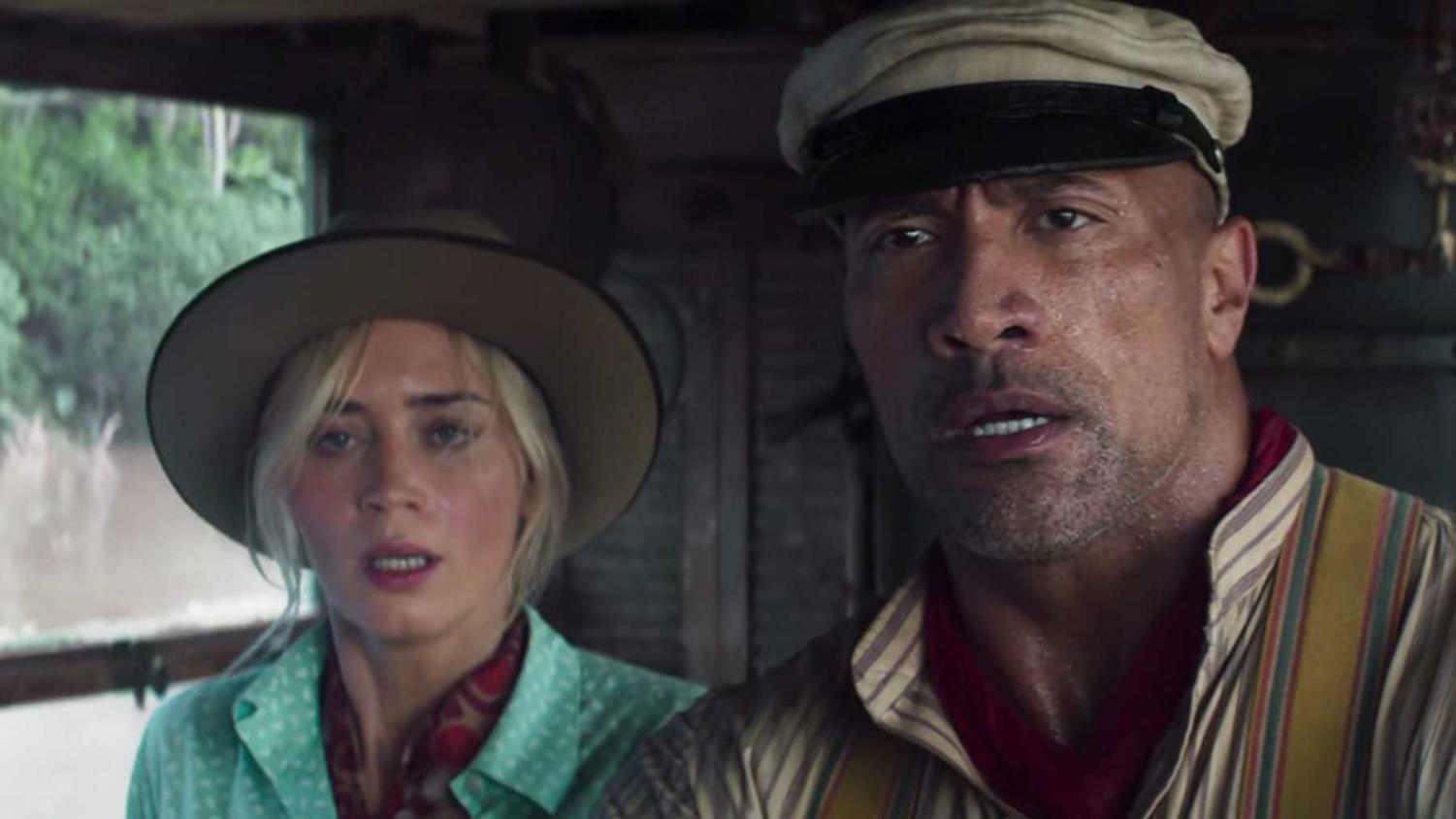 July
Free Guy (July 3):
From the producer of Last Man Standing, Stranger Things, and Night at the Museum comes a brand new perspective on video game-based movies. Starring Ryan Reynolds and Taika Waititi, this film shows the perspective of an NPC, or non-player character, as he goes about his activities within the game. While going about his daily life, Guy (Reynolds) has gotten used to being held up, hit by cars, and assaulted, all while wearing the same outfit with a smile. One day, though, Guy tries something new: during a bank robbery, he fights back against the player. He wins the fight, killing the player and stealing the player's glasses. These glasses give him the ability to see his environment through the player's eyes, allowing him to be able to play the game. With this new ability, Guy teams up with Molotov Girl (Jodie Comer) as he begins to play the game in his new role.
Ghostbusters: Afterlife (July 10):
After the cosmic fail of the 2016 Ghostbusters reboot,  we are finally getting a sequel to the original two that is worth seeing. Ghostbusters: Afterlife picks up a couple decades after the events of the original two movies. Callie is a single mother, and after being evicted from their former home, Callie and her children, Trevor (Finn Wolfhard) and Phoebe (Mckenna Grace), move into an old farm home left to Callie by her father. In traditional "handing off the baton to the younger generation format," both Trevor and Phoebe learn about and investigate some strange happenings in the town, including a series of unusual earthquakes.  Along with the help of their teacher, Mr. Grooberson (Paul Rudd), they'll find out about the secret history of heroes that saved New York in the '80s from a terrifying threat. As long as this movie outperforms the 2016 Ghostbusters, we're game!
Jungle Cruise (July 24):
Inspired by a Disneyland ride, equipped with a well known cast, and supplied with a hefty budget. Remind you of anything? The last time this happened, Johnny Depp emerged as the world's favorite pirate in the Pirates of the Caribbean movies. Now, with Dwayne Johnson and Emily Blunt, Jungle Cruise comes along to shake up the July box office.
Dwayne Johnson plays the role of Frank, a commercial, Amazonian jungle cruise captain who offers cheap rates to people wanting to see the Amazon River. On the contrary, Emily Blunt plays Lily Houghton, an urban archaeologist who believes that she has found the key to exploring a myth hidden deep within the Amazon. So, Houghton approaches Frank, who agrees to take her on her journey. Together, they navigate the Amazon and overcome trials as they get closer and closer to discovering the dangerous secret hidden within the jungle.
Be sure to check out Minions: The Rise of Gru (July 3) and Tenet (July 17)!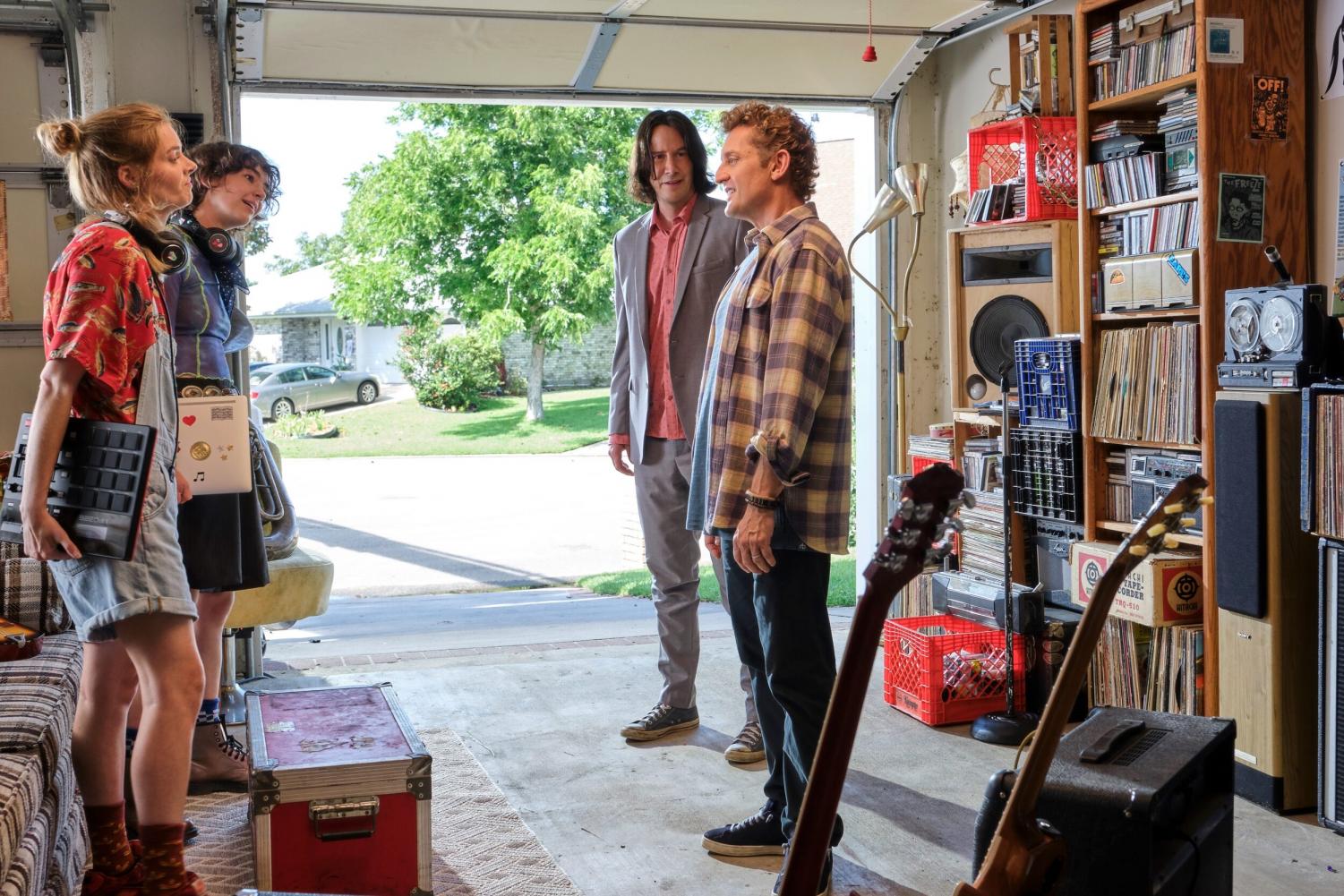 August
Infinite (Aug. 7):
This science fiction movie is directed by Antoine Fuqua, the director of action films Olympus Has Fallen and The Equalizer. These two films were both successful and share one important trait with Infinite: all three casts feature one obvious A-list actor who is accompanied by relative start-ups. For Infinite, that A-lister is Mark Whalberg, who thrives in suspenseful action films. With this actor, Fuqua might be able to do what he specializes in: taking one great actor and producing an enticing film.
Have you ever heard of reincarnation? It's the idea that once you die, you come back in another form. Now, imagine that that's true and you start seeing your past through visions in your present life. That is the basic of Infinite, as Evan Michaels (Wahlberg) tries to decipher what these visions mean and how to act on them. Complete with a time machine, this sci-fi action film will encourage viewers to think philosophically about their current reality.
The One and Only Ivan (Aug. 14):
In one of Disney's lesser known movies this year, The One and Only Ivan tells us the story of Ivan, a gorilla living in a strip mall. Based on Katherine Applegate's book, and the premise being inspired by true events, we are introduced to Ivan and Stella, an old elephant in the same strip mall. As Ivan and Stella go about their lives, they are content, despite the fact they are living in confinement. However, Ivan's world is rocked when Ruby, a baby elephant, enters his world. Ruby has been abused, and Stella is primary caretaker for her. Over time, Ivan's attitudes towards both Ruby and his home begin to change. Though this story isn't quite as known as many others, it features a major cast lineup, with Angelina Jolie set to play the voice of Stella, and Sam Rockwell the voice of Ivan.
Bill and Ted Face the Music (Aug. 21):
"Excellent dude!" In the sequel to the '80s and '90s hit movies, Bill and Ted are back again for some more action and music-packed, time traveling adventures! Bill (Alex Winter) and Ted (Keanu Reeves) have grown up, and are now middle-aged dads, continuing to try and crank out that hit song that will be the basis for a utopia they learned about from a time-traveler back in high school. However, life is quickly moving on, both Bill and Ted have teenaged daughters now. Being warned by a visitor (from across time) that they have to finish completing that hit song, Bill and Ted, along with some help from their daughters, will experience some more "excellent" adventures through time, and hopefully, create the song that will bring peace and harmony to the universe. Though this movie may be marketed towards your parents, give it a try! You may just find a movie you like.
Be sure to check out Escape Room 2 (Aug. 14)!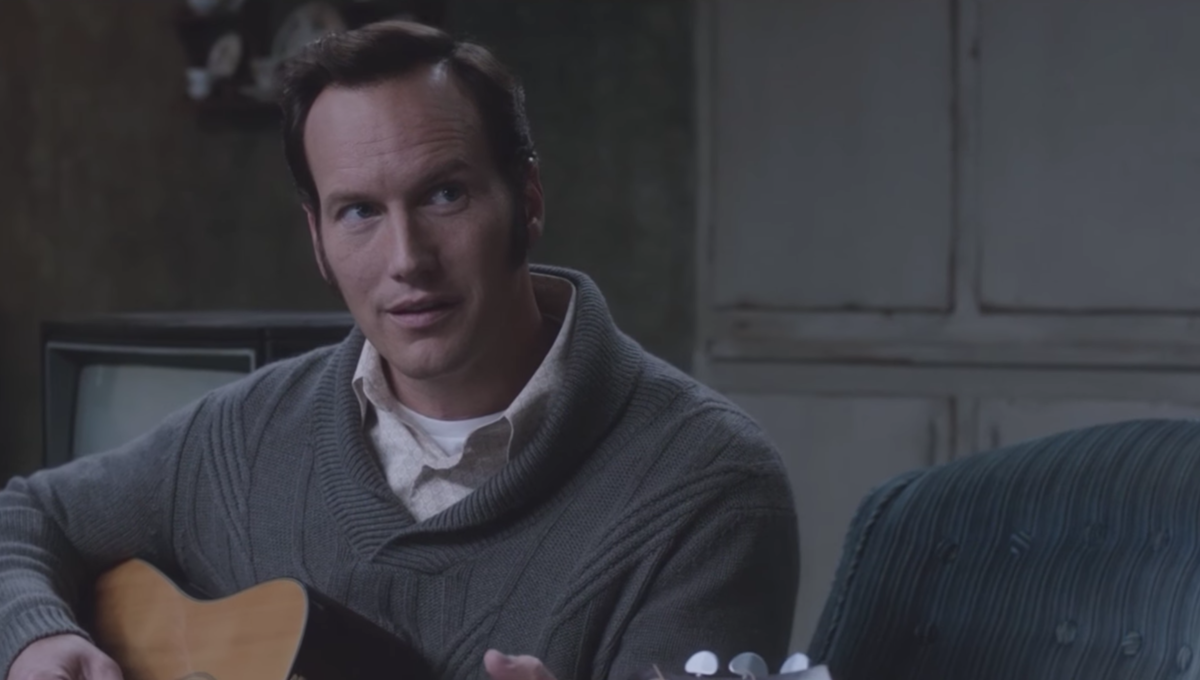 September
The Conjuring: The Devil Made Me Do It (Sept. 10):
Haunted hayrides, early indicators of Halloween, and horror movies galore. September truly is the greatest month for fans of the horror genre, and they are not going to be disappointed this year. From the director of The Curse of la Llorona comes the third installment of the Conjuring franchise. After surviving the events of the first two films, couple Lorraine and Ed Warren, played by Vera Farmiga and Patrick Wilson, respectively, return as the main characters as the dangerous, supernatural events around them intensify. For horror fans, this film is set to be one of the best in the genre during 2020 and should sit at the top of the box office until the typical "dead season" ends in October.
The Mitchells vs. The Machines (Sept. 18):
The Mitchells are just an ordinary family, heading on a road trip with their pet pig for some quality family time. What could go wrong? It turns out a lot, as during the road trip, all of the technology around humanity gains consciousness and ends up uprising against their creators. Totally normal day, right? Not much is known about the movie beyond this, but both Phil Lord and Christopher Miller (The LEGO Movie, Spiderman: Into the Spider-Verse) are slated to direct, and a couple of their movies have won Oscars. Sony Pictures, which produced Cloudy with a Chance of Meatballs and Hotel Transylvania, will be distributing the film. One thing's for certain—in a movie about tech uprising against humanity, don't bring your smartphone. (Or at the very least, keep it turned off.)
Last Night in Soho (Sept. 25):
September is cranking it out with horror movies, and Last Night in Soho is no exception.  Eloise, a young girl who is passionate about fashion design, discovers that she is mysteriously able to travel to 1960s London, and manages to encounter her idol, a wannabe singer. However, Eloise's traveling back and forth may have extreme consequences, and directors say that not all is as it seems. Details are being kept under wraps for the moment, but both the director and writer claims that this movie has shaken out to be one of the scariest that they both have seen yet.
October
Venom 2 (Oct. 2):
For readers who are unaware of the events in the first movie, here's a few quick spoilers. First, a large tech conglomerate brought alien parasites to Earth. The parasites took over their human hosts' bodies, killing those that they didn't pair well with. However, for those that they did pair well with, they had a symbiotic relationship that granted the host increased strength, enhanced speed, and supernatural abilities. Eddie Brock (Tom Hardy) and his alien parasite Venom were able to stop the influx of more alien parasites, but that didn't put an end to the consequences of introducing the new species.
Venom, Brock's parasite, produces offspring, thus creating more parasites on Earth. From these offspring, Carnage emerges and pairs with human Cletus Kasady (Woody Harrelson), a convict who uses his new powers to escape prison and release havoc on the world. Together, Brock and Venom must defeat Kasady and Carnage before the evil duo kills too many innocent civilians or Brock's girlfriend, Anne Weying (Michelle Williams).
Respect (Oct. 9):
Every year it seems as though there is a new biopic on at least one musician. In 2018, it was Bohemian Rhapsody; in 2019, it was Rocketman; and in 2020, Aretha Franklin joins the list in having a biopic made about her life. Jennifer Hudson will play the late Aretha Franklin in the new take on her life, and the movie will follow the life story of the "Queen of Soul." From humble beginnings singing in her father's gospel choir, to her #1 songs on the charts, audiences will see Aretha in a whole new light as Hudson sings her way through the R&B singer's life.
Death on the Nile (Oct. 9):
Though many of our time don't know her work, Agatha Christie remains one of the best mystery writers of all time. Writing tales such as Murder on the Orient Express and And Then There Were None, Christie's books have stood the test of time and have awed readers around the globe. In 2017, Murder on the Orient Express came to the big screen, with Kenneth Branagh starring as the quirky and sharp-eyed detective Hercule Poirot. This November, Poirot will make an appearance again, this time on a river cruise on the Nile River in Egypt. When Linnet Ridgeway, a young heiress, is found with a bullet in her head, eyes turn to fellow passenger and detective Hercule Poirot to solve the case. However, not all is as it seems…
Be sure to check out Bios (Oct. 2) and Halloween Kills (Oct. 16)!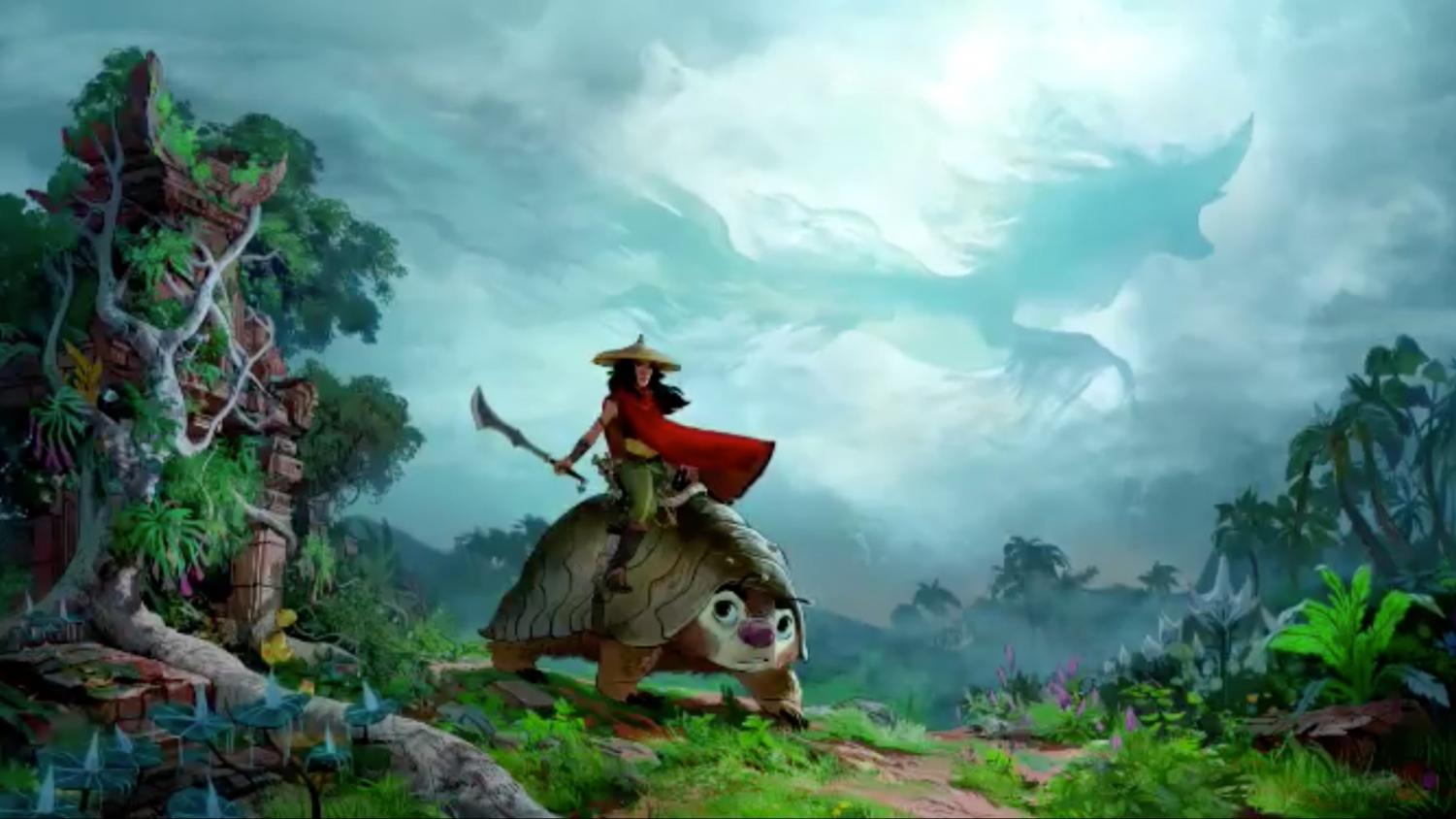 November
The Eternals (Nov. 6):
Just as the Avengers were the core group of superheroes in the MCU's Infinity Saga, Phase 4 will feature the Eternals, a group of ancient aliens who have inhabited Earth for thousands of years. Featuring a balanced ratio of incumbent stars, such as Salma Hayek and Angelina Jolie, and talented actors getting their big break, the Eternals debut in this film against the evil Deviants, the evil counterpart of the Eternals. 
The film covers nearly 7000 years of conflict between the rivaling groups. Though the story begins many, many years ago, the main storyline takes place after 2023, after Avengers: Endgame. The Eternals showcase many diverse powers, ranging from super speed to super intelligence to simply super powerful. The team will have to combine these together with proper leadership to take down the mighty Deviants and maintain peace and balance on Earth.
Godzilla vs. Kong (Nov. 20):
Godzilla. King Kong. Two of the most fearsome creatures, finally together on the big screen. The two of them together would be a nearly unstoppable force, but who will emerge victorious when they are pitted against each other? Millie Bobby Brown and Kyle Chandler appear as Madison and Mark Russell to provide a human perspective in this monstrous action film, set to debut Nov. 20. 
The film will be the fourth installment in Legendary's Monsterverse.
Raya and the Last Dragon (Nov. 25):
In one of the first original films put out by Walt Disney Animation Studios since Moana in 2016, Raya and the Last Dragon was announced in 2019, much to the delightment of Disney fans everywhere. The movie will focus on a lone warrior named Raya in an ancient realm known as Kumandra. Gathering up a band of misfits, Raya sets off on a quest to find the last dragon of her realm (Awkwafina), who will hopefully bring back light and unity to Raya's world. Though this doesn't sound like the conventional Disney movie, it is, and will undoubtedly wow audiences (particularly the younger ones) when it soars into theaters this November.
Be sure to check out Stillwater (Nov. 6)!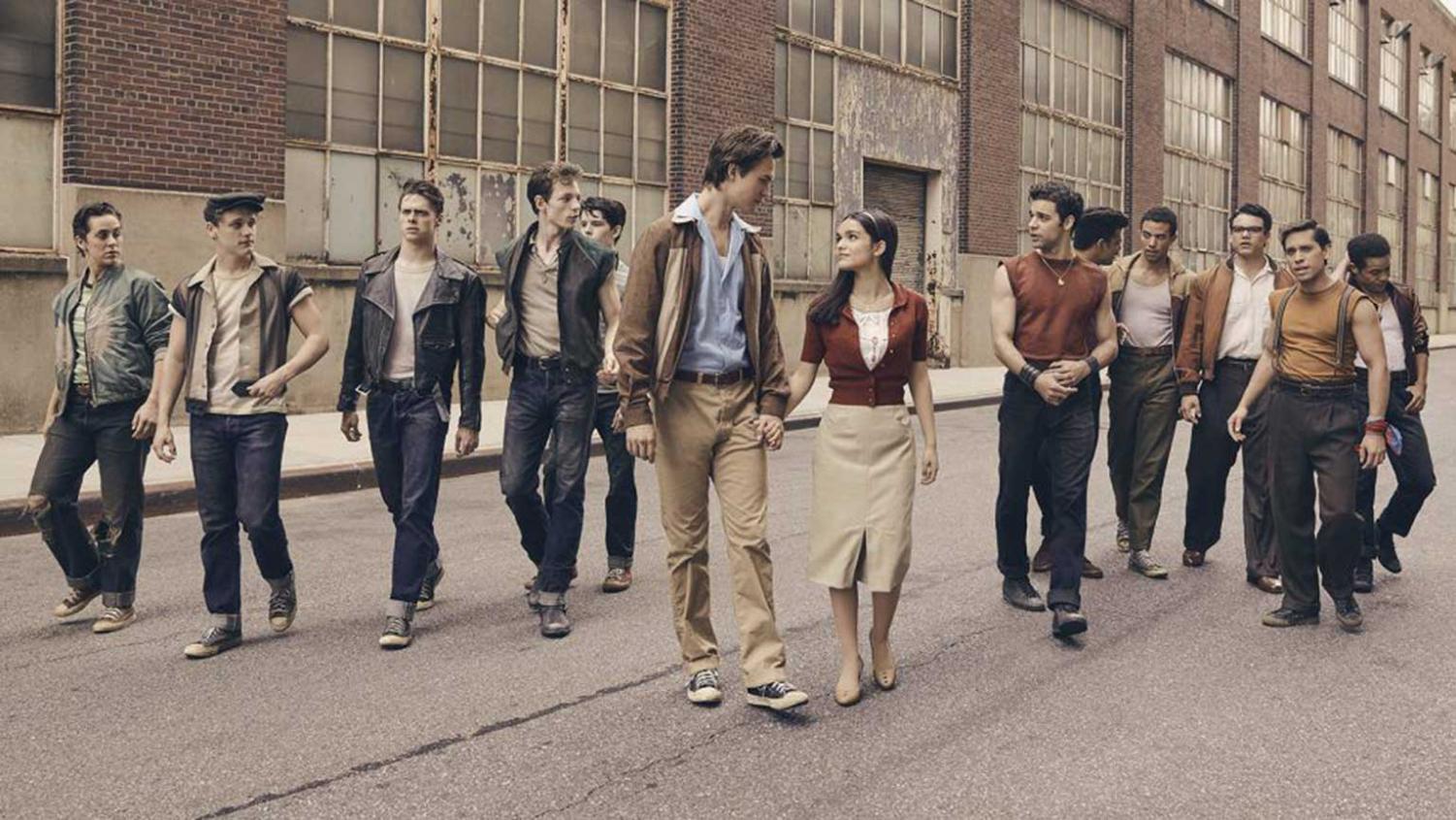 December
West Side Story (Dec. 18):
Many people know the tale of West Side Story, a tale of two rival gangs in New York City, a tale of forbidden love. Its roots reach deep into the heart of the ultimate playwright himself. (That is, William Shakespeare, and his world-renowned Romeo and Juliet.) Steven Spielburg (Jurassic Park, E.T.: The Extraterrestrial) mans the helm with this rendition of the famous tale. Much of the details of the film are very hush-hush, but we do know that much of the music will stay the same, with different choreography.
The movie will still have the same basic premise. The all-white Jets gang is at war with the Latino Sharks. Ansel Elgort (The Fault in Our Stars) plays Tony, a former member of the Jets, and best friend to the leader of the Jets. Rachel Zegler, a newcomer who was chosen out of 30,000 people who auditioned, plays Maria, the sister of the leader of the Sharks. Tony and Maria meet and develop a forbidden love that they hope to keep secret. As one may assume, tragedy will undoubtedly occur. If you've ever been a fan of musicals, and even if you aren't, you have to check out this new rendition of West Side Story, dancing into theaters this December.
Dune (Dec. 18):
Fans of Star Wars, Star Trek, and Lord of the Rings, have no fear!  The next biggest thing to fanboy/fangirl over is here! Set in a universe where planets are divided by family of nobility, the story focuses on one family, and one son in particular: Paul Atreides (Timothée Chalamet), of the noble Atreides family. The Atreides family has recently come into possession of a planet known as 'Dune,' an otherwise uninhabitable, barren, desert planet. However, the planet is extremely valuable because it is the only source of melange, an extremely valuable spice that enhances people's mental abilities and enables interstellar travel to be possible.
As in any saga, the Atreides family is betrayed in a power play, and Paul escapes into the  desert, where he will raise himself to be a revolutionary, and is prophesied to be a messianic figure. Dune is based on the 1964 book by Frank Herbert, who eventually went on to write many sequels to the book. Though many are completely unaware as to what this movie even is, it hosts an impressive cast, including Oscar Isaac (Star Wars: The Force Awakens), Zendaya (Spiderman: Homecoming, The Greatest Showman), Jason Momoa (Aquaman), Josh Brolin (Avengers: Infinity War), and Dave Bautista (Guardians of the Galaxy) to name only a few of the big names attached to this movie. Audiences may have to give this movie a try when it comes out, and if things pan out well for this movie, then fans can eagerly tell their kids that they remember when Dune came out.
Coming 2 America (Dec. 18):
Although it has been 32 years since the release of Coming to America, most of the cast is returning for its sequel, including Eddie Murphy reprising his role as Prince Akeem and James Earl Jones coming back as King Joffer. With King Joffer's health ailing, Prince Akeem is preparing to take over the throne of Zamunda from the king before the king's death. In the midst of this transition, though, one tiny problem pops up: Prince Akeem has a kid in America, a product of his travels to America in the first film. Due to Zamunda's monarchical traditions, this child's existence is a bump in the road for the transfer of power, as the child is set to receive the throne after Akeem. Don't miss out on Eddie Murphy's return to the big screen in this comedy.
The Tomorrow War (Dec. 25):
Chris Pratt and director Chris McKay have teamed up for yet another film. After working together to make The Lego Movie as well as its sequel, these two have come together to create a live-action sci-fi about a man who is drafted into a war. Set in the future, the film focuses on Rex (Pratt). Rex is a human soldier, defending against an alien invasion of Earth. As Earth faces overwhelming forces, scientists come up with a solution: bring soldiers back from the dead. As these scientists bring back ghost soldiers, Rex must maintain his resolve as he deals with these ghosts, some of which are entangled with his own past.