A look back: Covid's effects on fall athletics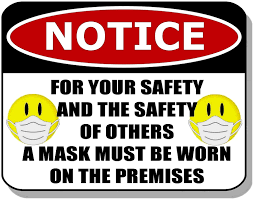 The 2020 fall sports season was very different, and sometimes difficult for Delphi athletics.  The many teams all had their own challenges, from masks to distancing to spectator limits.
Delphi's soccer program was the hardest hit of the six teams.  They lost the last two weeks of their season, including sectionals.  The team had to wear masks anytime they were on a bus or off the field, an expectation of all the fall sports teams.
Delphi's football team was affected by the soccer quarantine by losing their kicker, who also played soccer, for two weeks.  The football games all had very limited seating, and so they had fewer spectators than they have had in prior years.  One game was cancelled early in the season by an opponent, but Delphi was able to schedule with another school, so the football team managed to have a full season.
Delphi's volleyball team was able to keep most of their scheduled games and didn't have any problems of their own.  Seating was a large concern, being inside and limited as gymnasiums are.  Only one school wasn't able to make it to sectionals, a team that did not affect the Lady Oracles.
Delphi's boys' tennis team avoided much of the coronavirus troubles.  They kept all of their scheduled games, and played their games normally.  Spectating required social distancing and masks, but that is the extent of COVID's influence on the fall tennis season.
Delphi's cross country teams had little trouble with the COVID-19 regulations.  The meets all had limits for spectators, between masks and distancing from runners.  The runners themselves were relatively unaffected.  The races were all done similarly to how they were without COVID-19, with a few differences in warm-ups and starting.
Delphi's girls' golf team was mostly unaffected by the new regulations.  Due to the nature of golfing, the team was able to spend the majority of their season under normal conditions.  Sectionals and conference were both unaffected, and the season went along regularly.
All in all, Delphi's fall athletics mostly avoided the COVID threat, but it was not possible to completely ignore it. Heading into the winter season,  Mr. Sims commented, "We must continue to sanitize, keep distance, and wear masks as advised."