Winter sports review
Boys' Basketball
Delphi concluded their season with a total record of 9-14 and a conference record of 4-4. Senior Zach Townsend finished second in conference for both rebounds and steals per game. Sophomore Peyton Roth was second in conference for made threes in conference play. In the sectional semi final game, Delphi lost to Rensselaer 49-43. This is a team that the Oracles lost to by 16 and 26 points earlier in the season. The team is hoping for more success heading into next season. 
Girls' Basketball
The Lady Oracles finished with a record of 11-12. In the Hoosier Heartland conference, they finished fourth with a record of 5-3. In sectionals, the Lady Oracles fell to the eventual sectional champions in the first round when they lost to Rochester. Senior Jordyn Gasser ended the year averaging 4.8 steals a game, the third highest mark in class 2A. Delphi graduates three starters this year, so they will look to an experienced junior class to lead the team next year. 
Boys' Swimming
The swim team continued to improve in its third year under coach Fred Schorm. The boys' team went 7-5 this year, finishing above .500 for the first time in over seven years. Led by senior Michael O'Neil and freshman Dakota Titus, the latter of whom placed third in the 500 meter freestyle in the sectional finals, the team finished sixth out of twelve at sectionals. Though none of the swimmers advanced to state, they had seven podium finishes at the sectional finals. The team has a young, strong core to lean on next year to replace the four graduating seniors.
Girls' Swimming
The girls' swim team persevered through another year in their rebuilding phase. Freshman Abigail O'Neil and sophomore Sarah Howard led the team to their lone win over South Newton during the regular season. Despite their single win during the season, this team truly exemplified the value of hard work and growth, as they managed to take down Attica, North Vermillion, and Covington at sectional. With Courtney Snider being the only senior, the team will be able to return almost all of its swimmers next season and continue to develop.
Wrestling
After Indiana Wrestling Hall of Fame coach Mike Atwood departed from DCHS last year, Luke Schmitt filled the coaching role for the team this season. Led by seniors Brady Oliver (182), Colby Widner (138), and Andy Mendoza (145), the team went 9-22 this year, with most of those losses due to Delphi's lack of wrestlers in the first four weight classes. The wrestling team experienced lots of individual success this year, as Widner and Oliver went on to regionals and sophomore Kooper Kinsler (195) went all the way to semistate, which is extraordinary for an underclassman.
About the Writers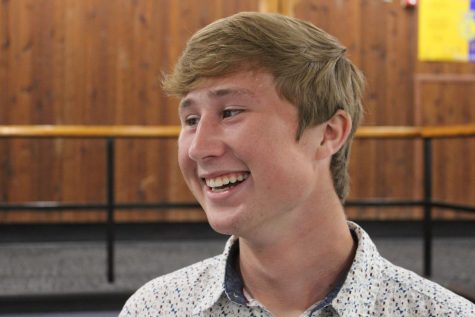 Elijah Hudson, sports writer
Elijah Hudson is a senior who plans on going to Indiana Wesleyan University next fall. He is in his third year on Parnassus staff, where he enjoys writing...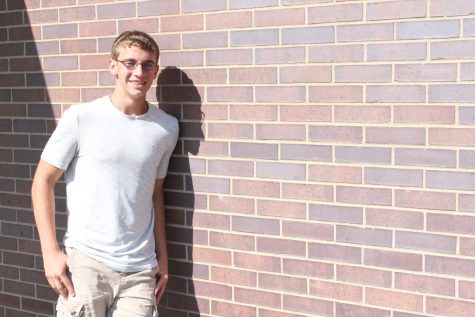 Joe Perry, editor/sports writer
Joe is a senior at Delphi and is in his third year with Parnassus. He plays tennis, cross country, and track, and he is also involved with Bracketology...