Winter Sports Preview
Boys' Basketball
The Oracles are coming off of a season where they went 9-14, and only graduated one starter. They will be returning the large portion of the varsity team, with several underclassmen throwing in their names for time on the court. With a multitude of varsity caliber players, the boys will be able to play an exhilarating brand of basketball as they face opponents this year. The seniors, Garrett Tomson, Blake Carroll, and Seth Waters, will serve as the foundation of the team as they hope to greatly improve upon last year's record.
Girls' Basketball
The Lady Oracles boast a solid, experienced group of starters that will anchor the team as they go into battle this year. However, their leading scorer from the 2017 campaign, who scored twice as much as any other player on the team, moved on to college. It will be intriguing to see who will pick up the lost production as the season goes on. The last couple of years, the girls have lived up to the hype, mounting several successful seasons in a row. Let's see if they can keep up this dominance this year.
Swimming
The swimmers come back with a team that received three ribbons at sectionals last year. Luckily for them, four out of the five swimmers that contributed to this success are on the team for this season. The Oracles are up in numbers, and that pays off because they have enough members to have divers compete this year. The team's first meet is Nov. 19 at Lafayette Jeff. They can also strive for success when they swim at the Hoosier Heartland Conference meet.
Wrestling
The wrestling team is one of the most decorated programs at Delphi in recent years, and this season looks to be much the same. Four returning seniors placed as alternates for regionals, so the senior class could be a force to reckon with. With leadership from the seniors, and other strong wrestlers, this fierce Delphi team could be a team that their foes do not want to face this year. Senior night is set for Jan. 8 where they face a rival in the Rossville Hornets.
About the Writer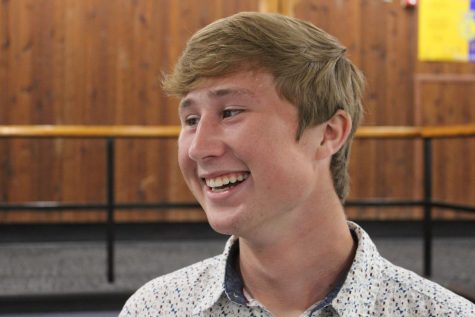 Elijah Hudson, sports writer
Elijah Hudson is a senior who plans on going to Indiana Wesleyan University next fall. He is in his third year on Parnassus staff, where he enjoys writing...