Broadway musicals sure to entertain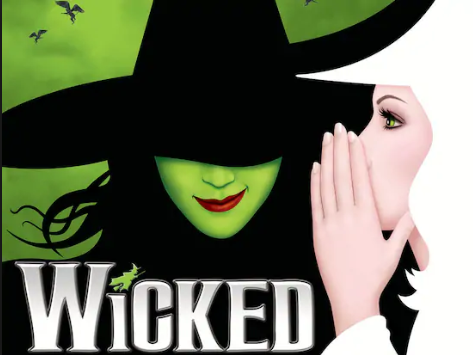 Musicals are basically plays with songs and dancing, yet somehow, to me, they are much more entertaining.  They require an enormous amount of time and effort in order for them to be performed perfectly. Originating from England, in the 19th century, musicals were a combination of comic stories and operettas (shorter operas).  It was in the 20th century that musicals came to Broadway in New York. Having gone to New York City twice has allowed me to witness a variety of Broadway musicals, including The Book of Mormon, Cats, Anastasia, The Phantom of the Opera, and Wicked.  All of these performances were phenomenal, from the voices to the dancing.  
The Book of Mormon, written by Robert Lopez, Matt Smith, and Trey Stone, is a hysterical comedy about two contrasting Latter-day Saints, Elder Price and the geeky Elder Cunningham.  They were partnered together to travel to Uganda for a mission to bring others to Christ. However, Uganda's population is more concerned about AIDS, famine, and poverty than religion.  Elder Price battles his doubts, Elder Cunningham has trouble remembering what the scripture says and speaking the truth, Elder McKinley ignores his urge for homosexuality, and Nabulungi strives to keep her dreams running, including my favorite songs from the musical: "Hello", "You and Me (But Mostly Me)", "Turn it Off", "I Believe", and "Tomorrow is a Latter Day."
Andrew Lloyd Webber's Cats is about a group of Jellicle cats in an alley at night, needing to make the "Jellicle choice" of who will climb to the Heaviside Layer.  Cats is the fourth longest-running show on Broadway, with an amusing story to share.  My favorite songs from the musical include "Memory", "Stray Cat Strut" and "Alley Cats."
Inspired by the Disney movie,  Broadway's musical, Anastasia, written by Terrence McNally, takes us to the lovely Paris in the 1920s.  A young woman seeks out the mystery of where she came from. Having lavish settings and beautiful music, it is a wonderful musical about finding who you truly are meant to be.  My favorite songs include "Journey to the Past" and "Once Upon a December."
The Phantom of the Opera has been a favorite musical of mine since I was four years old, watching the 2004 film almost every day of my childhood, starring Emmy Rossum and Gerard Butler, based on the 1910 horror novel by Gaston Leroux.  The Phantom of the Opera is about a composer with a deformed face who spends his time haunting the grand Paris Opera House, never showing anyone his face. Hiding himself in the deep vaults of the theater, he secretly tutors a young lady named Christine from the time she is a child, and eventually grows feelings for her.  Raoul, a childhood sweetheart of Christine's, comes into the picture once Christine is a mature adult, causing the Phantom to go mad, and threatening the opera house company. The Phantom of the Opera is the longest running Broadway show, ever.  My favorite songs from the musical include "Angel of Music", "The Phantom of the Opera", "Music of the Night", "All I Ask of You", and "Wishing You Were Somehow Here Again."
My favorite all-time Broadway musical is Wicked  "So much happened before Dorothy dropped in!"  Wicked is a parallel story to The Wizard of Oz.  Before Dorothy ever arrived, there was a girl with emerald green skin, named Elphaba, who was very intelligent, yet misunderstood, with an amazing talent.  At school, she meets a "popular" girl, wanting hersef to be called Galinda. But, because of Elphaba's magical talents, the world decides to define her as "wicked."  My favorite songs include "What is This Feeling", "Popular", "I'm Not That Girl", "Defying Gravity", and "For Good." According to the New York Times, Wicked is "the defining musical of the decade."  Time magazine says, "If every musical had the brain, the heart, and the courage of Wicked, Broadway really would be a magical place."
If you ever have a chance to go to New York City, take advantage of one of these Broadway musicals.  All of these have a variety of stories, sets and songs to enjoy. You will not leave disappointed.