Delphi Bracketology Club provides unique experiences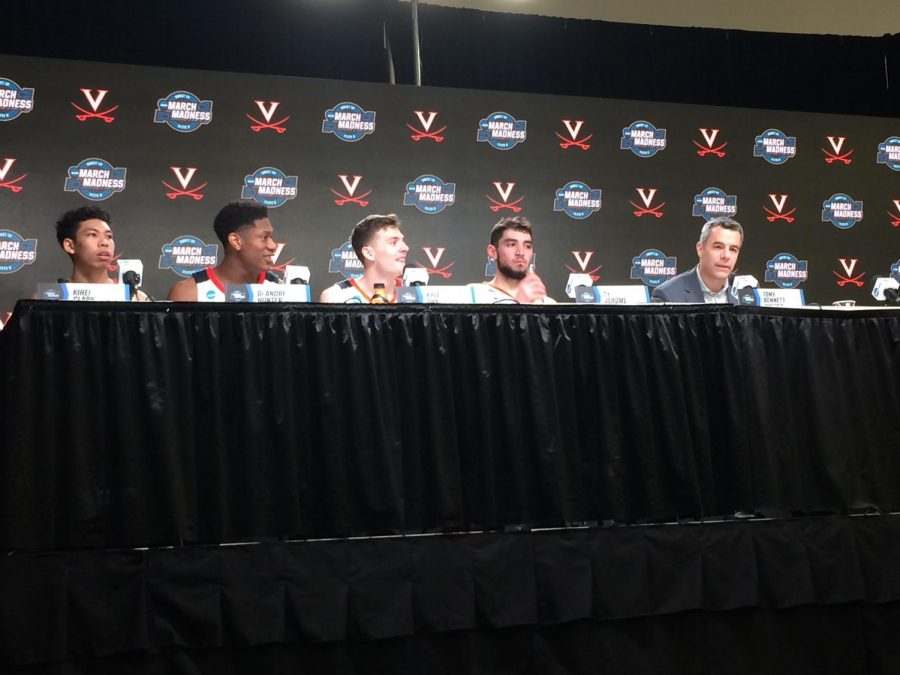 Believe it or not, a group of high school students and teachers from a little town in Indiana are some of the best bracketologists in the world. We enter in a competition yearly on BracketMatrix.com to see how our bracket compares to other bracketologists from ESPN, CBS, Sports Illustrated and others. 
Our bracketology club starts meeting weekly on Thursdays the opening month of school. While we do not start on basketball then, we have many endeavors that we cover throughout the school year, including articles and podcasts. However when November hits, our attention focuses solely on college basketball. Our meetings turn into discussions about how the basketball teams are performing. We keep an active spreadsheet of the top 80 or so college basketball teams in the NCAA. We judge teams by overall win/loss record, strength of schedule (how tough a team's competition is), certain metrics (RPI), quality wins, and bad losses. We constantly move teams up and down our spreadsheet as games are being played. . 
The Delphi Bracketology group has given me, as well as my counterparts, invaluable experiences that will last a lifetime. Last fall, one of our advisers applied for a press pass to a Purdue football game and was pleasantly surprised when he found out that his request was accepted. Delphi Bracketology, though made up of no professionals, was considered by them a legitimate sports media group. An adult and student from our group went to nearly every Purdue home football game, getting to sit in the press box, and being able to go to the media interviews after the game. 
When college basketball season came around, we applied for press passes for Purdue home basketball games, and our request was granted again. Those who attended from our group, received the same benefits as the media professionals that they were sitting next to, all for free. When March Madness rolled around, we were hoping to again receive press passes to the Purdue games. We applied to see their first and second rounds of the tournament which were located in Connecticut, but unfortunately we were denied. 
Our adviser applied to the Sweet 16 and Elite 8 games in Louisville once Purdue won their first two games, except this time we got the press passes. Luckily, as an elder of the group, I was able to be the student that attended the games. We drove down to Louisville hoping for a decent seat, as many bigger outlets were covering the event. In the end, my teacher and I were placed courtside to watch Purdue, Tennessee, Oregon, and Virginia battle it out in the bright lights. Before the games, we were treated to a buffet and an endless supply of Coca Cola products.  
To be able to be so close to the action was certainly a great experience that I will never forget. Carsen Edwards put on one of the most impressive performances in the tournament while I was watching a few feet away. The best part is that I didn't pay a dime for my seat, while the people in the first row behind me paid thousands for their seat. 
Furthermore, Xavier men's basketball head coach, Travis Steele, texted our group's head adviser to ask about his teams chances of making the tournament. Sadly, we were not able to  give him the news he was looking for, and in the end, they didn't make the official bracket. 
All in all, we have an extraordinary organization in an unorthodox spot. Our club has given high school students the chance to go places and experience things that most people will not be able to encounter in their lifetime. If you would like, you can keep up to date with the Delphi Bracketology group on Twitter (@delphibrackets) or at our website www.delphibracketology.com.
About the Writer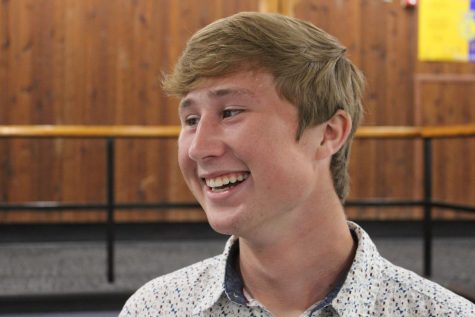 Elijah Hudson, sports writer
Elijah Hudson is a senior who plans on going to Indiana Wesleyan University next fall. He is in his third year on Parnassus staff, where he enjoys writing...