Seniors reveal post graduation plans
Hang on for a minute...we're trying to find some more stories you might like.
The number of days left for the seniors at Delphi Community High School are slowing diminishing. They have enjoyed the time spent with friends, the homecoming festivities, and the sporting events; they have almost survived the late nights studying and the hundreds of tests and assignments. Now they look forward to starting a new chapter in their lives. Some seniors will be attending college in the fall, others are going into the military or starting a new job. Parnassus polled the seniors to see just what their plans were.
Parnassus checked in with some of this year's seniors to get more details about their various plans.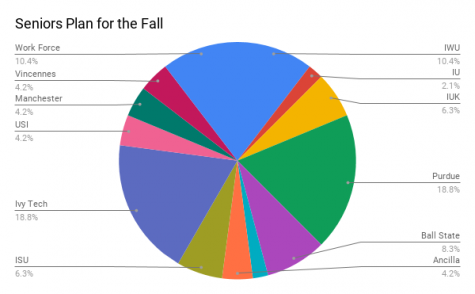 Drew Geiser is going into the workforce. He stated, "After graduation, I am going to start working for Heartland Excavating for a few years, but I eventually want to be a police officer once I turn 21. If I can't get a job as a police officer by the time I am 36, I will just continue working for Heartland Excavating. There isn't really a certain thing that I will be doing at Heartland. Obviously I will be starting out as a laborer, but you don't always do the same thing every day. Somedays I might be running equipment and the next I could be laying concrete. I'm mostly looking forward to making more money and starting a new chapter in my life. I'm not looking forward to the bills and someday having to get my own place."
Taylor Kantz is attending Purdue University in the fall. She stated, "I am excited about the new opportunities and adventures that will come with going to college. I am scared about not finding my way around campus and the thought of speech class. I will be majoring in sales/marketing.
Seth Mesaros is attending Asbury University in the fall. He stated, "The reason I'm attending Asbury University is because of the extreme presence of the Holy Spirit in the student body and staff, and the other reason I'm attending Asbury is because the worship arts program has an intensity that I've never seen before. One thing that scares me is that Asbury is four hours away and I'll be away from all my friends, and I won't be able have home cooked meals from my step-mom. I will be majoring in worship arts and possibly a minor in audio production."
Britany Werner is going to Italy for yoga training. She stated, "I'm flying out of Chicago at the end of July to Venice and my training is in Bologna. I will return late September. I'm super excited to learn about yoga all day every day for a whole month! I'm nervous about flying over the ocean and being away from everyone I know."
"You're Gonna Miss This" by Trace Adkins will be playing on May 26 as the class of 2018 graduates from high school. Make sure you love on them while they are still here and wish them luck on the new chapter in their lives.
About the Writer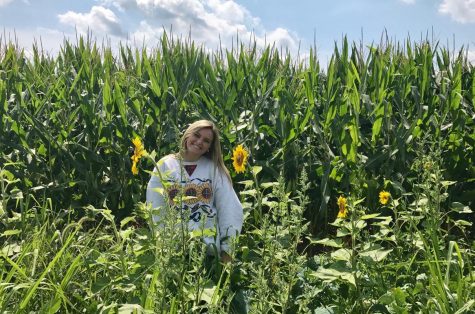 Holly Cosgray, Staff writer
Holly will be a senior at Delphi and in her first year on the Parnassus staff. She is also involved in Interact, Spanish Club, NHS, Student Council and...