Break the Grey comes to Delphi
Hang on for a minute...we're trying to find some more stories you might like.
Break the Grey is a group that tours America hosting emotional assemblies to inspire student action by "helping students to live and not die together." The group came to Delphi on February 15 for the Break the Grey convocation and returned the same night with the bands Ballenger and 390 East. Throughout several interviews with various members of the team, their goal became clear: "to motivate students to change their environment. To take those people that let life happen to them and ask them to do something."
The lead singer of Ballenger, Billy Ballenger, discussed how he views his success during touring the country: "I think sometimes what we measure as success is not the right measuring stick. Different schools want numbers and surveys to determine your success. Our results are in my office in a book containing stories, posts, and messages that have been sent to us on social media. It is frustrating when people ask for numbers. How do you measure people wanting to live? Who could argue that one young person being saved is not a success?" Billy Ballenger is extremely passionate about transforming young people's environment. He went through his own childhood as a troubled kid and even spent years in jail as an adult. Ballenger's own transformation through finding religion motivates him to continue his journey. "I want to motivate students to change their environment. Champions have figured out you have to be willing to do something no one else is willing to do. One of our mottos is 'helping students live and not die.' If you decide to live, you are a champion."
Musician Dustin Hurst from 390 East also spoke about his inspiration and experience through Break the Grey. The bands Ballenger and 390 East are Christian bands and tell students about God at the end of each concert. Hurst said, "As a worship pastor I find inspiration through faith in God's word and so many stories. You can pull crazy inspiration from God. He uses people in interesting ways. With the way Ballenger does his talk, we want to target the lost the hurt and the broken and those that are digging into their faith. I hated being on stage as a kid and I'd wear a black hat. I want to encourage people to stand out."  Billy Ballenger also spoke about the concert side of their convocation saying, "We stay in tune with current pop culture, but we each have our own style of music." Kristen is a part of Ballenger band vocals and sometimes does assemblies. "We do signings and interact with those kids," stated Kristen, when asked about the routine of the group. The band's new single "Rise Up" is on BillyBallenger.com now. It was just published recently and the music video has only been released to Oak Hill and Delphi schools.
Break the Grey also offers opportunities to be an intern in their program. Anyone interested in going on tour can go to http://www.breakthegrey.com to find the internship details. Billy Ballenger described the experience briefly: "You are on tour, but you also work in the office and deal with paperwork and communication with other schools, rehearsals, and semantics. Between so many different components, it has grown to that point that there's so much going on that you could stay busy 24 hours a day." Even though the program is centered around some acting and people skills, Ballenger said, "A lot of the students that come with us didn't even perform before this." Miranda, one of the interns, explained, "Basically I came in 2016 and I live at BTG in Fort Wayne. We practice skits, emceeing and we have our local television show. I'm head of media, photography, videography, social media, and it's pretty full-time ministry."
Jared Ballenger has worked with Break the Grey for years because he is the son of Billy. His job has changed over the years, but he currently works during tours doing skits and emceeing for convocations. He said he "gets the crowd hype and has a good time with students." Jared talked about his view of the program and said, "Let's forget about the negativity. I'm heartbroken that people are just dying. We feel like we are going to these schools and saying these are the issues and acknowledging this crap. We call it the silent screams. There are these silent screams that we are screaming on the inside. It's time for us to step up and ask if other people are okay. If we don't talk about it now how do we know how to do it in the real world. We understand this town has gone through so much tragedy, but also how so many people are praying for these students and faculty."
Thank you to Break the Grey, Ballenger, and 390 East for reminding Delphi of every human's purpose: to encourage and support one another.
About the Contributors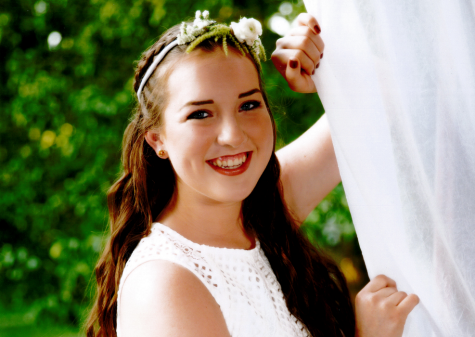 Emily Hudson, Editor
Emily Hudson is a senior at Delphi and is in her second year on the Parnassus staff. Emily performs with the Entertainers and in the spring musicals. In...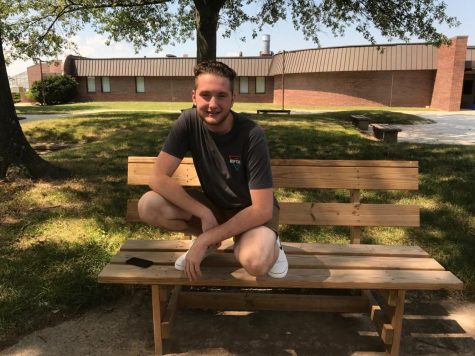 Seth Mesaros, Staff writer
Seth Mesaros is a senior at Delphi and is in his first year on the Parnassus staff. He is also involved in NHS and SADD. In his free-time, he co-leads...