Best gifts vs. worst gifts
Hang on for a minute...we're trying to find some more stories you might like.
Best Gifts:
Merry Christmas! 'Tis the season for eating, spending time with family, and giving gifts. Christmas is mostly known for the time that we receive and give gifts to friends, family, and coworkers. The average person will spend about $805.00 on Christmas gifts. These gifts range from very expensive (X-Box, new television, etc.) to not so expensive (sticks, coal, etc.). So, what are some of the best gifts the students and faculty at DCHS have received?
Mrs. Kirkwood: I received a stationary, which had my name imprinted into it, from my brother Rob. It was the best gift I have ever received because I enjoyed typing a lot. This gift showed that my brother was paying attention to me. This gift definitely caught me by surprise!
Mrs. Kreiling: Although she arrived on Thanksgiving, the best Christmas gift I have ever received was my granddaughter, Autumn Anastasia.
Mrs. Hollingsworth: The best Christmas gift I have ever received was getting the news that I was pregnant with Madeline.
Mrs. Kahl: The best gift I received was my granddaughter. She was born around Thanksgiving, and the first time I was able to see her was during Christmas.
Kooper Myer: The best Christmas gift I received was socks because socks are very comfortable.
Kullen Lowry: The best gift I received was getting a drone because it gave me something to do when I was bored.
Shelby Barbour: The best gift I have ever received was a necklace my from boyfriend, Keaton Barr. For semiformal, I had a necklace that I adored and it eventually broke. Keaton knew how upset I was and how much it meant to me, so he got me a new one for Christmas.
Katherine Lang: The best gift I have received would be shoes in general because you can never go wrong when getting a new pair of tennis shoes.
Worst Gift:
Man, those were all some great gifts. I hope everyone is getting all their Christmas shopping done because Christmas is right around the corner. We all can agree that at least one time we have gotten a gift for Christmas that was not the best. Here are some of the students and faculty responses.
Mr. Tonsoni: I got a bullet bottle opener from my aunt like two years ago. It was hideous!
Kimberlee Willis: My aunt knitted me a bright yellow turtleneck sweater that said "Sugar Dumpling" in purple lettering.
Mr. Gilbert: I once got a metal flamingo to hang on a wall or door from my brother.
Cole Spitznogle: A hockey puck. I got it from my dad. It was heavy and I broke it in five minutes.
Lauren Porter: A tingly lipstick that literally burnt my lips off. It was supposed to make them look bigger, but I think it was acid. Oh and one time my great grandma got me a pair of undies that said "get em girl" on the butt and it was really uncomfortable.
Mr. M: The worst Christmas gift I have ever received was from my father, who made it his goal to get me one thing every year that made me think, "What the heck?" I distinctly remember one year he and I watched the remake of the famous western True Grit (2010). Apparently an original actor in the 1969 version of that movie was also a recording artist by the name of Glen Campbell, made famous for his song "Rhinestone Cowboy." Knowing that I was a fan of the movie and of every type of music that was not considered country, he bought me a Glen Campbell CD and put it in my stocking. I'm sure my face looked revolted when I opened that abomination to music, for he made a point of blaring "Rhinestone Cowboy" every time I was in the kitchen working on homework or hanging out with a friend at my parents' house. Rest assured, I never developed an appreciation for Glen Campbell or his music. However, I am still quite fond of True Grit.
Taylor Kantz: Dora the Explorer bed set (sheets, comforter, and pillow case) when I was in middle school.
Mr. Nelson: When I was little my grandparents bought me books, but I wanted toys.
About the Writers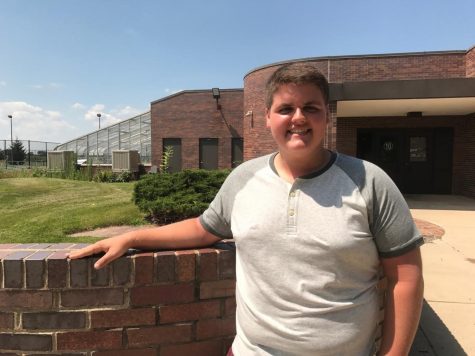 Dacota Shockley, Staff writer
Dacota is a senior at Delphi this year, and this is his first year on the Parnassus staff. He is also involved with Interact, Spanish Club, and Student...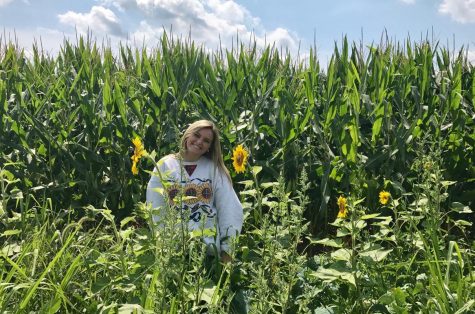 Holly Cosgray, Staff writer
Holly will be a senior at Delphi and in her first year on the Parnassus staff. She is also involved in Interact, Spanish Club, NHS, Student Council and...