Global Innovation Exchange invites students to new experiences
Hang on for a minute...we're trying to find some more stories you might like.
Mr. Tonsoni wanted to try something new to challenge his economics students this semester. He sought out ideas through social media and came across the Global Innovation Exchange. This was created in conjunction with StartEdUp, an innovation program founded by Don Wettrick, a teacher at Noblesville High School. The program's mission statement is: "To empower students and teachers to actively change education through employing innovation and entrepreneurship in the classroom." After this year's economics students tested out the program themselves, they found it was a very eye-opening and beneficial program to the students and the community. Don Wettrick told Parnassus, "No one cares what you know, it's what you can do with what you know."
Mr. Wettrick is passionate about helping his students become active in their own learning. In the past seven years of the class, he has noticed, "It depends on the student what skills they take with them; some started businesses, some podcasts. The point is to have them think by themselves. Jobs that you think you're wanting to get are not going to happen. Everything will be automated, jobs will be eliminated." To encourage his students, he tells them: "Look at things on the horizon that are needed. Don't be a consumer, be a producer."
Mr. Tonsoni stated that once he found this program, he saw two reasons in which to pursue the Global Innovation Exchange. "First," he said, "I am always looking for ways to make students critically think, whether it's an original or a borrowed idea." And second, Mr. Tonsoni claimed that he had always admired Mr. Wettrick from afar. Mr. Tonsoni immediately wanted to do this exchange with his classes and before he knew it, thirty of his students were brainstorming ideas for the exchange.
Implementing the program was not easy. Mr. Tonsoni said, "The Innovation Exchange cannot be done in four weeks, it's too short of a time slot. There's a lot of failure and learning processes that were cut short. To truly do an innovation class, we need more time. For this reason, I believe the Innovation Exchange was ineffective. However, the students came up with remarkable solutions to city and global issues." He continued, "What I liked about it was thinking outside the box, finding answers that were good but maybe not correct." The whole idea of the Global Exchange was to find a problem within society and try to create a solution.
Through the time the economics class worked on the exchange, several ideas were very helpful and inspiring. Ideas were formed and researched regarding light pollution, homelessness, community service, and general convenience. Mr. Tonsoni remarked, "I was particularly impressed with the idea created by Hannah McCleskey, Cassidy Kelly, and Alexis Wright." Their idea was to create a blanket from recycled materials that could be given to those who are homeless. "Poverty is a huge issue for me," Mr. Tonsoni said, "and providing some sort of shelter [for those in need] would have been the group I would have joined." From the learned successes and failures of the Global Innovation Exchange, Mr. Tonsoni said that he wants to continue doing this project every year.
Among those students who have been taught by Mr. Tonsoni, he is known to be a passionate individual. His goal is to start his own innovation class, but he is regretfully aware of the difficulty that comes with working at a small school. Mr. Tonsoni stated, "I need to be available to teach economics and history right now, but in the future, this will be cutting edge. Innovation is everything."
He enjoyed watching students create and form their ideas; however, "telling someone how to think is difficult when they don't know how to think." Mr. Tonsoni had the opportunity to grow students minds by giving them the skills they need to contact knowledgeable figures and work their way around existing and future problems.
The future of education begins now through eager teachers and students willing to change the world. Delphi students can look forward to participating in the Global Innovation Exchange when they are in Mr. Tonsoni's economics class their senior year. Until then, keep creating anything you are passionate about, even if it does not immediately impact the world.
Author's note:  While interviewing Mr. Wettrick in a Google Hangout during our Parnassus period, he ended our conversation by giving us a challenge. "Be content creators," he said. "Create a video within 48 hours that reveals your passions." We accepted that challenge.  Here is our video.
About the Contributors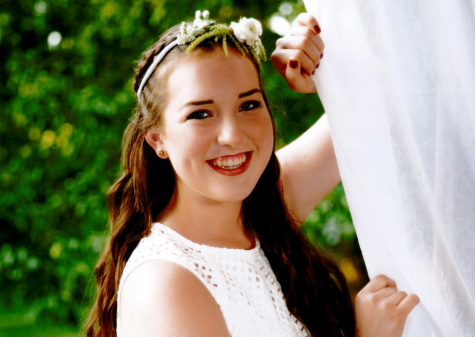 Emily Hudson, Editor
Emily Hudson is a senior at Delphi and is in her second year on the Parnassus staff. Emily performs with the Entertainers and in the spring musicals. In...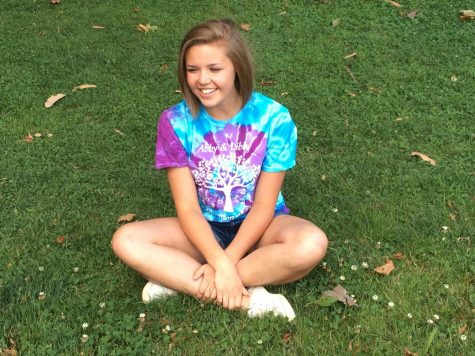 Kristina Powlen, Staff writer
Kristina is a senior at Delphi and it is her first year on the Parnassus staff. She is involved in Interact Club, Student Council, NHS, and Poms. In her...