Halloween writing contest information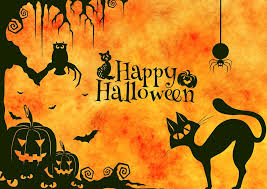 Hang on for a minute...we're trying to find some more stories you might like.
Even though summer is hanging on for dear life, it is officially the season of fall.  Before you know it, those temperatures will be dropping, the leaves will be changing, and it will be time to visit your favorite pumpkin patch. Yes, Halloween is coming, and with that, so is the third annual Parnassus Halloween Writing Contest. What better way to get in the spirit of things?  
This year's guidelines are more open-ended than in the past. Just come up with a silly or scary Halloween story of no more than 1,000 words.  All entries are due to Mrs. Tonsoni by Wednesday, Oct. 18. You may print out your story and drop it off to her room or share your entry with her via email at [email protected]
Your stories will be read and judged by the Parnassus staff.  The top entries from 6th, 7th, 8th grade and high school will receive a prize, and the top entries from each grade will be published on the Parnassus website.  Happy Halloween and happy writing!