Senior Spotlight: Lui Knives
Hang on for a minute...we're trying to find some more stories you might like.
Parnassus' selection for the Senior Spotlight this time around was decided on the 12th grader who could best one-hand clap, with Luis Nieves taking home the W.  We don't really know much about Luis other than his eloquent ability to one-hand clap (which is actually quite impressive because I just tried it and almost broke my wrist).
We interviewed Luis to investigate his outstanding qualities, and why he deserves a spotlight.  After small talk about Subway, astrophysics, and the freshman 45, we discovered Luis's passion for wrestling.  He is a four year, senior member of the DCHS wrestling team and has been wrestling since the eighth grade.  "A couple of my friends convinced me to give the sport of wrestling a shot and I was up for anything at that point in my life," Luis shared.  
Next year, Luis plans to attend Purdue University to study astrophysics.  I'll let you ask him what that means because I sure don't know.  All I know is that Luis is one smart cookie.  He received direct admission to Physics in the College of Science.  In the coming years at Purdue, Luis plans to be involved in various clubs and has been presented with the opportunity to be a manager for the Purdue University wrestling team.  Although an exciting adventure awaits him at Purdue, he is most excited to live less than a mile from Taco Bell. Liv mas.  
In five years, Luis will be living the high life in grad school.  He will be working toward his Ph.D. in Astrophysics.  In 50 years, Luis stated he will "most likely be dead, I hope not but it is probable. I'm left-handed and left-handed males' longevity is about nine years shorter than their right-handed counterparts. Or I will be retired and living in Hawaii or on a beautiful beach in Mexico. At this point in my life I will have a comfortable financial cushion underneath me (that's the plan)."
The one-hand clapper had more in him than what we previously knew.  Luis is a man of many talents and passions.  Where will life take him? Or the real question is: when will he and Erika date?
About the Writer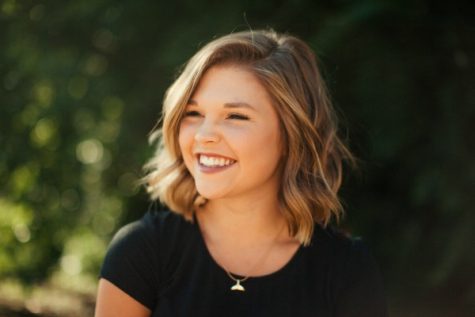 Emilee Gear, editor
Emilee is a senior at Delphi and in her third year on the Parnassus staff. She is also involved with Interact club, Student Council, and NHS. In her free-time,...