Books that you need to read before you graduate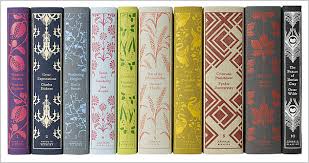 Hang on for a minute...we're trying to find some more stories you might like.
High school is an exciting prospect for children in middle school. Better food (supposedly), more freedom (like chewing gum in class), and being "that much" closer to getting a driver's license has eighth graders practically bouncing out of their seats. However, the one thing that most every middle schooler looks forward to in high school: no Reading Counts. The universally hated, emotionally draining quizzes that count for a surprising percentage of your English grade in middle school is nonexistent in high school, and that is a Godsend for students and parents alike (i.e. my mother and fourteen-year old brother). However, just because reading is no longer required per se, there are still books that you should read at some point during high school.
To Kill a Mockingbird by Harper Lee
Usually, this book is a part of the tenth-grade curriculum, but some students have been known to have avoided it. That is just a tragedy. While TKAM does have a reputation as a classic, this book is unlike anything you will ever read. It is heartwarming, thought-provoking, and it challenges you to put yourself in someone else's shoes before you judge, which we are all guilty of forgetting. This book teaches you some fundamental skills of life before you are faced with the real world: kindness and empathy.
Go Ask Alice by Anonymous
This is a true story based on the life of a teenage girl who develops a drug habit and ultimately dies of a drug overdose. Everything from the book is written by the girl, whose name is never mentioned, in a diary that she'd gotten for her birthday. The book shows the dangers of drug-usage, from the first time when "Alice" uses all through the downward spiral that her life takes. She runs away from home, claims to quit twice only to be dragged back down, and is even institutionalized. While this may seem like an unconventional choice for a must-read book, this book could cause a huge decrease in drug use if used to its full potential.
Pride and Prejudice by Jane Austen
You don't necessarily have to read this particular book, but you definitely have to read at least one Jane Austen novel. Austen is regarded now as one of the greatest feminist writers in the 1800s, and her novels certainly reflect that notion. Austen had absolutely no qualms about expressing her thoughts on important subjects, such as women's lack of freedom, the injustices of the 19th-century class system, and the importance of independent thought. Personally, Pride and Prejudice is a favorite of mine, due to the fact that Elizabeth Bennet rightly puts Mr. Darcy in his place.
Of Mice and Men by John Steinbeck
Another book usually found in high-school curriculums, this book follows the tale of two great friends, George Milton and Lennie Small, who dream of simply owning a farm and living off the fat of the land. The novel explores life during the Great Depression, the sometimes futile pursuit of the American dream, and the strong bonds of friendship. Not to mention that George and Lennie have one of the greatest bromances in all of literary time. How could you not read this book?
The Harry Potter series by J.K. Rowling
How to begin with the wonder that is Harry Potter? This series is just something that you have to read, like a rite of passage. The story told over seven books focuses on an orphan boy, Harry Potter, who turns out to be a wizard and has to save the world. As you read, you follow Harry as he discovers great friendships, the belief in himself, and, of course, magic. And the most magical part of the story is that you will find a piece of yourself in Harry Potter.
Salt to the Sea by Ruta Sepetys
This book is based on an actual, historical event, the sinking of the Wilhelm Gustloff during World War II, which resulted in the death of over 9,000 people, more than both the Titanic and the Lusitania combined. Historians tried to cover up this event, due to the fact that it mostly held fleeing immigrants, but Sepetys had other ideas. The characters in this story are made up, but it doesn't lessen the intensity as you read about four people fighting for their lives.
Any book by John Green
Looking for Alaska, An Abundance of Katherines, Paper Towns, and The Fault in Our Stars are all books that this incredible Indiana author has written. (He has also co-written a couple of books, such as Will Grayson, Will Grayson and Let it Snow.) Green writes fabulous tales of students our age who are faced with everything from moving to a boarding school in Alabama to dealing with Stage IV thyroid cancer all while falling in love. Maybe his stories won't necessarily relate to our lives, but they make you think long after you've finished the last page.
All the Bright Places by Jennifer Niven
Have you ever felt the need to have your heart ripped painfully out of your chest and stomped on repeatedly? Well, look no further than this book! This story is achingly beautiful, dealing with young love, depression, and what could happen when sometimes love isn't enough. Not only does this story tell one of the best love stories I've ever read, it's set in Indiana and the characters go on a big scavenger-hunt-type adventure that I believe every Hoosier must now complete.
Each of these books are different, but every one has something in common: they teach the reader an important life lesson. (Plus, they have some really great quotes to put up on your dorm wall in college.)
About the Writer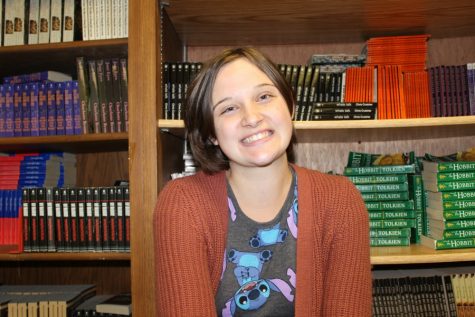 Bella McGill, editor
Bella McGill is a senior at DCHS and in her third year on the Parnassus staff. She is in the plays, French club, 4-H, and band. In her spare time, she...