Delphi beats Carroll in fall series
Hang on for a minute...we're trying to find some more stories you might like.
The battle of Carroll County is always a competitive one. The rivalry between Delphi and Carroll is easily the biggest for each school, raising the odds even higher. However, sometimes it's hard to get to all of these high tension games. So, without further ado, let's review the Delphi-Carroll rivalry for this past fall.
Football
In the first home football game, Delphi put on a show for the home crowd, putting up 47 points and giving Carroll their first loss of the year. After a close, 7-7 first quarter, Delphi put up 40 straight points and buried the Cougars. Delphi was able to retake the skillet that Carroll took just a year ago on their home field.
Tennis
The tennis team faced off against Carroll on the courts twice this year: Aug. 25 at home and Sept. 18 at Carroll. Delphi took a 5-0 win at home, and escaped the away match with a 4-1 win.
Boys' Soccer
On Sept. 20, the Oracle soccer team took the W against Carroll. Sophomore Ilan Licona and senior Alex Sandoval both scored goals, and the Oracles took a 2-0 win on the road.
Boys' Cross Country
Delphi's cross country team faced off with Carroll at the Rossville invitational on Aug. 30. Delphi was led by senior Skyler Lyons, who came in eighth place with a time of 20:10. However, Carroll beat Delphi 81-102, which means that their five best runners placed 21 spots better than Delphi's runners.
Volleyball
The Lady Oracles dropped a close one to Carroll, losing 3-2 on the road. After going down 2-0 early, the Oracles fought back to even it out at 2-2. However, Carroll won the tie-breaker match by 5, and Carroll took home the bacon.
Unfortunately, a few Delphi teams weren't able to compete against Carroll this year. Carroll doesn't have a girls' soccer or golf team, and Delphi's girls' cross country team doesn't have enough runners for a full team. Regardless, Delphi was able to claim the 3-2 victory in the fall edition of this heated rivalry.
About the Writer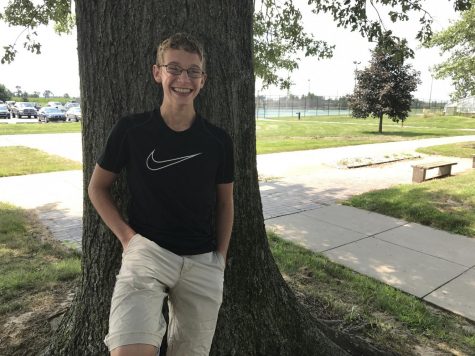 Joe Perry, sports writer
Joe is a junior at Delphi and is in his second year with Parnassus. He plays tennis, cross country, and track, and he is also involved with Bracketology...