Oracles slay Cougars on the road
Hang on for a minute...we're trying to find some more stories you might like.
On Friday, Jan. 5, the Oracles (8-5) travelled to county rival Carroll (3-6). The Oracles went into the game on a three game win streak, after having won the Indiana Kitchen Classic as well as defeating Caston on the road.   
The Oracles started the scoring by jumping out to a quick 10-0 lead. However, the Cougars didn't get discouraged, and worked back in it, going on a 10-3 run and cutting the Oracles' lead to just 3. The Oracles responded with a 19-6 run of their own, which consisted of a lot of post play and put them up by 16. At the half, the Oracles led 36-22.
After the twenty minute intermission, Carroll struck first, with a quick two pointer, which started a momentum shift that brought them within 10. However, Delphi stopped Carroll's advantage with a timeout. After the quick break, Delphi buried the Cougars, going up by as much as 18 during the fourth quarter, leading to a 56-44 Oracle win.
"At the beginning of the basketball season the Carroll game is the only thing we think about," said senior guard Cade Murray. "That makes all this more surreal because I get to walk out of that gym knowing we wn and we are always going to be the better team."
Delphi was led in scoring by junior Blake Carroll with 13, and was closely followed by Cade Murray and junior Garrett Tomson with 12 each. Blake Carroll also led the team in rebounds with 8, and sophomore Zach Townsend led the team with 7 assists.
Since playing Carroll, Delphi has lost to Rossville and beaten North Newton, moving to 8-5 on the season. Delphi will host the Winamac Warriors (5-5) Friday, Jan. 19 at 7:30.
About the Writer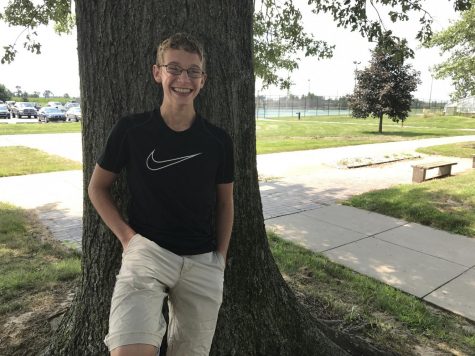 Joe Perry, sports writer
Joe is a junior at Delphi and is in his second year with Parnassus. He plays tennis, cross country, and track, and he is also involved with Bracketology...