Winter sports preview
Hang on for a minute...we're trying to find some more stories you might like.
Boys' Basketball
The Oracles are back again and are ready to play. After losing five seniors last year, they look to keep on building off of the legacy that those seniors left. The boys' basketball team is going to try to get above .500 at the end of the season, after falling just short of that last year. This group has experience with the four juniors playing varsity this year, along with two seniors. After providing sparks off of the bench last year, junior Seth Waters looks to direct this team from point this year. Last year started what is going to be a return of prominence in the Delphi basketball program. This team is going to be a must-see for years to come.
Girls' Basketball
Coming off of a sectional championship, the Lady Oracles desire to be in that spot again. Last year's senior class consisted of three starters along with several role players, but this team should still have a sky high potential. The girls will be sustained this year by returning playmake`rs senior Katherine Lang, senior Emily Jakes and sophomore Lillie Smith. Also, Delphi has a talented freshman class playing this year that will surely help them out over their four year run.
Swimming
The Oracle swim team brought in a new coach this year, Coach Fred Schorm. Coach Schorm brought three goals: get a good turnout, start new traditions, and improve upon the swimmers' times. Between the team almost doubling last year's numbers as well as incorporating new traditions, such as the signing of the kickboard and the fortune cookies, the team has already completed ⅔ of their season goals. Go and cheer on your Oracle swim team this season as they attempt to complete the last of their goals.
Wrestling
The Oracles' wrestling program is ready to begin their season. After sending current senior Ty Watson to semi state last year, the Oracles have high hopes for this season. Team goals for the year include being the best in the conference and winning every match. These goals will be met by being in good shape and wrestling to their fullest extent. Their first home meet is January 17 at 6 p.m.
About the Writers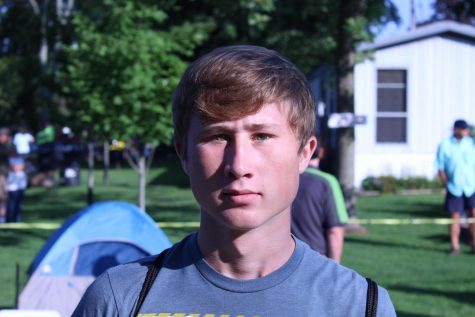 Elijah Hudson, sports writer
Elijah is in his second year on Parnassus staff and is loving every second he can be around his colleagues. He has finally reached the upperclassmen threshold...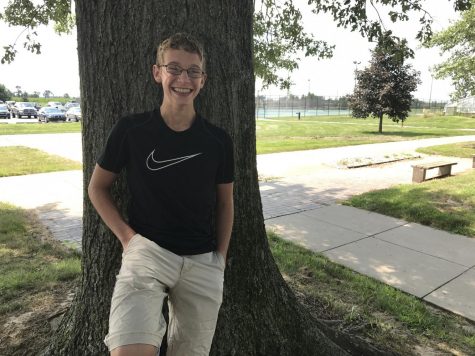 Joe Perry, sports writer
Joe is a junior at Delphi and is in his second year with Parnassus. He plays tennis, cross country, and baseball, and he is also involved with Bracketology...