Fall Sports Preview
Hang on for a minute...we're trying to find some more stories you might like.
Football
Coach Josh Strasser and the Oracles are back in business. Led by junior QB Seth Waters and 8 returning starters, including playmakers junior Blake Carroll and senior Jadon Kinzie, the offense looks promising. The defense, however, is looking even better. Nine players are returning to a defense that forced 20 turnovers and almost 30 sacks last year, as well as limiting opposing offenses to the fewest amount of points in nearly a decade here at Delphi. Be sure to go and support your Oracles this fall.
Boys' Soccer
With the end of Summer in sight, you know it's time for some good, old soccer games. The Delphi Oracle Boys' Soccer team is hoping coach Ross Piechocki can lead them to a Sectional championship win this year. The team is led by center backs junior Max Kender and Senior Ulices Ibarra. The underclassmen look to add depth and refine their skills throughout the season. There is a good group of core players filling in at key positions, that could ignite this team to a much better record than last year.
Girls' Soccer
After coming off of a record breaking season, the Lady Oracle soccer team is trying to keep up their hot streak this season. Coach Meagan Grace is excited to work with the new players, including freshman Serenity Hines. In their first game, the team lost to an excellent Crawfordsville team 6-2, but Coach Grace was incredibly pleased with the girls' efforts.
Volleyball
The Lady Oracle volleyball team is heading into their second year being under the direction of Coach Kristine Lang. Their main goal is to increase their win total from last year, through constant improvement. While they have been hitting well, they look to serve better as the season progresses. Junior Cassie Jones will be setting up middle hitters freshman Haley Nelson and junior Korynn Kinnaird as well as others this season. Be sure to watch this team as they continue to grow and progress as a team throughout the season!
Boys' Cross Country
The boys' cross country team is up and running. There are two returning runners this year, junior Skyler Lyons and sophomore Michael Bernfield. The rest of the team is made up of two juniors, two sophomores and a freshman, all new to the team. The team's first home meet is September 5.
Girls' Cross Country
The girls' cross country team is returning three runners this year, senior Jessica Burkhart and juniors Chelsea Zaldivar and Lilliana Martinez. The lone new runner for the girls is freshman Fayth Jacobs. The girls have all worked really hard this past year, so go and support them as they continue throughout the season.
Boys' Tennis
The Oracle Boys' Tennis team hopes to ace this season as they enter their 12th year  under the direction of coach Scott Gear. Returning players include seniors Braxton Thompson and Hayden Welk. Coach Gear has been anticipating working with the freshman class as he has watched them play in middle school. Still a young group, the team wants to gain experience while still being competitive this year.  
Girls' Golf
This year, the Lady Oracles' golf team is led by Coach Dave Gilbert. The current golfers are junior Abi Bieghler and freshman Bella Smith. The main goal for the year is for the girls to improve each match and shoot their best score on the day of Sectionals. If you are a girl interested in golfing this year, please contact Coach Gilbert ASAP.
For schedule information, visit delphioracleathletics.com.
About the Writers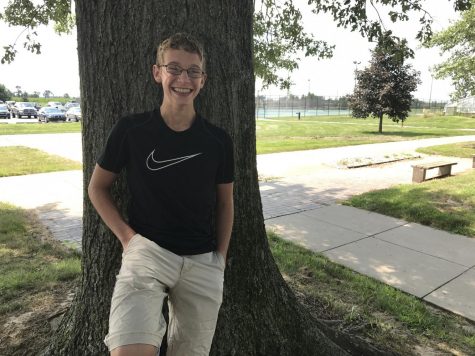 Joe Perry, sports writer
Joe is a junior at Delphi and is in his second year with Parnassus. He plays tennis, cross country, and baseball, and he is also involved with Bracketology...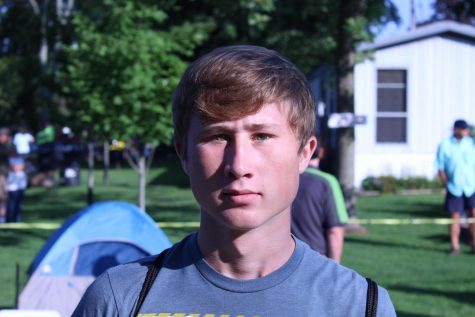 Elijah Hudson, sports writer
Elijah is in his second year on Parnassus staff and is loving every second he can be around his colleagues. He has finally reached the upperclassmen threshold...