DCHS grad's book hits Amazon shelves
Hang on for a minute...we're trying to find some more stories you might like.
'Is a hotdog a sandwich?' is a question that has gripped the nation in the past few years. With arguments being made for either side of the issue, this is one of the more controversial topics in the country that hasn't gotten political. Through many arguments and fair points made, everyone has their own different consensus on the issue. However, one particular '14 DCHS grad made it her goal to bring this question to the forefront of young children's minds, and maybe settle the debate once and for all.
Kayleen Baker works in outdoor education, which is a nice way of saying she's around kids. All. The. Time.  Not surprisingly, during that time spent with with those kids, there is often time for interesting conversations. "We were doing an ice breaker one time, and the question came up: 'Is a hotdog a sandwich?' We just expected the kids' responses to fall into a simple 'yes' or 'no' category, but instead they went crazy over the question." Kayleen found that the kids weren't just fighting the topic, they were coming up with ideas and points—points that Kayleen hadn't thought of. "And it just struck me that these kids were coming up with these ideas. So, I decided to write about it."
For Kayleen, writing had never been an option she considered. "I always loved books, but never really wanted to be a novelist." After graduating from Ball State in 2017, Kayleen thought she wanted to work in children's entertainment. "I decided to go to Disney. My thinking was, if I could work there, I could eventually move my way up, and possibly even be included in working on some movies. I really like art, and wanted to draw for the studios." However, what Kayleen didn't realize at first, is that Disney Parks and Disney Animation are two totally different things, not even related. "My manager was asking me what I wanted to accomplish here. I told him, and he stared at me weirdly, saying, 'We don't do that here.' That was the start of six months in a dead end."
After Disney, Kayleen felt like going into children's entertainment wasn't the path she was supposed to take. So, after much deliberation, she decided to move into outdoor education. From there, Kayleen got the idea for her book.
When Kayleen first started writing her book, the rough draft took her 20 minutes. "It's a rhyming book. Once you find a word you need to rhyme, all you do is type into Google, 'What rhymes with ___________?' " Kayleen also hand-drew her own pictures for the book, which took her about three to four weeks. "Usually, you don't see the author being the illustrator as well. But, I'm really artsy, and I knew how I wanted it to look, both the illustrations and the text. So I hand-did it myself."
And so, Kayleen started sending her work to publishing houses, under the name Kanga M.B. However, the publishing world can be cruel, and Kayleen's work kept on being sent back to her. However, even though rejection can get the biggest of dreams crushed, Kayleen stuck by it. "I told myself, 'Yeah, I got rejected, but I'm fine. There are other options.' " Eventually though, Kayleen knew that to see her dream truly take off, she would have to self publish.
Ergo, Kayleen started looking into self-publishing, and eventually decided on publishing with Amazon. However, after she sent it in, Kayleen realized that she would need to entirely reformat her book. So, Kayleen did that, taking her a total of one year. And a couple of weeks before Christmas 2018, Kayleen published her book.
Not even 5 years out of high school, Kayleen is a self-published author. The journey has been a crazy one, but Kayleen has enjoyed the whole ride. Ultimately with her book, Kayleen hopes that children will be able to formulate their own ideas. She wants kids to be like the ones she saw at the camp, thinking up their own ideas and making up their own minds. And as for any aspiring writers, Kayleen has this to say: "Just do it. Don't let it wait—take the step and make it happen."
You can purchase Kayleen's book, Is a Hotdog a Sandwich? at this link: Is a Hotdog a Sandwich?
About the Writer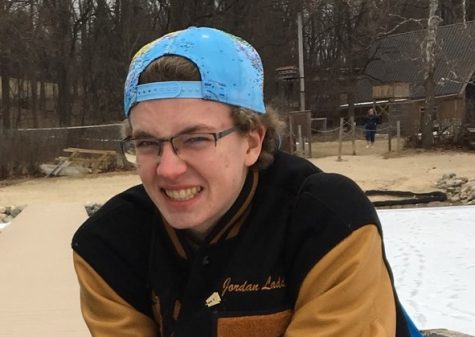 Jordan Ladd, editor
Jordan is a senior at Delphi, and this is his third year writing for Parnassus. He is involved in Interact, SADD, NHS, Band, and swims on the swim team....