Friends a must-watch Netflix binge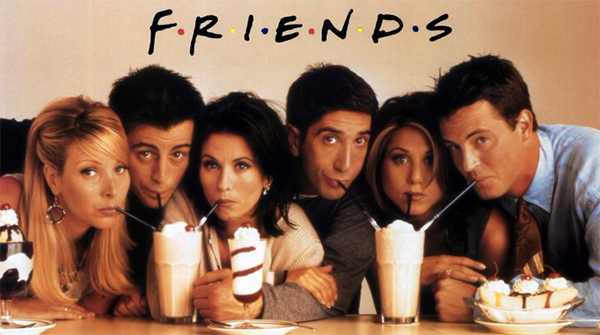 Hang on for a minute...we're trying to find some more stories you might like.
"So no one told you life was going to be this wayyyy" If you recognize this quote, then you are already a fan of Friends. Never watched it? Lucky for you, spring break is right around the corner and if you aren't going anywhere it is the perfect time to binge watch what many consider the best television sitcom ever. Friends will make you laugh until you cry and cry until you laugh.
Friends was a hit TV show filmed from 1994-2004. The theme song of Friends was "I'll Be There for You" which was co-written by the Friends producers and The Rembrandts. The producers contemplated on many other names for the show such as, Friends Like Us, Six of One, Across the Hall, Once Upon a Time in the West Village or Insomnia Cafe.
Over the course of 10 years, six friends go through times of laughter, grief, and failure. The main characters of the show are Ross Geller (David Schwimmer), Monica Geller (Courtney Cox), Rachel Green (Jennifer Aniston), Phoebe Buffay (Lisa Kudrow), Chandler Bing (Matthew Perry), and Joey Tribbiani (Matt LeBlanc). Originally, the TV show was only supposed to focus on four of the characters (Monica, Ross, Rachel, and Joey), and the other two would be supporting characters (Chandler and Phoebe), but fortunately for Friends fans all across the nation, all six characters were written as major roles. The final episode of Friends was watched by 52.46 million people and is the fourth most-watched television series finale in U.S. history.
Why do people love Friends so much? Throughout the TV show there are so many things that everyone can relate to in some way, from relationship troubles, to roomate irritations, to disasters during the holidays. But somehow through everything the group goes through, they continue to stay friends.
"I love Friends because of the reality of life they have in the show. They aren't afraid to be real and mess up. I also love how funny and light hearted it is. If you want to just sit back and relax I would recommend this show! I love and connect with Phoebe but I also love Chandler's witty comments," said senior Sarah Rohrer.
Senior Kristina Powlen said, "I love it because of the constant references in the show and I love how the characters are relatable and how all the characters have different personalities and you connect to them. You get immediately attached. I've also taken a lot of references from it like, 'How you doin?'  and the show is a great conversation topic. I love all of the characters, but if I had to choose a favorite I would say Monica."
"Friends is the absolute best show that could ever be made! All the way from Rachel's airhead moments to Chandler's hilarious sarcasm, it is for sure the show to watch. My favorite character would most definitely have to be Mr. Chandler Bing himself. He has the best sense of humor and his sarcasm never fails to make me laugh" said junior Lauren Hawn.
Don't be left out: join the Friends club and start watching now. Friends reruns can be found regularly on TBS and Nickelodeon and it can also be accessed on Netflix.
About the Writer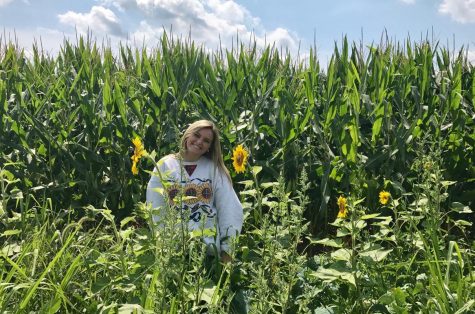 Holly Cosgray, Staff writer
Holly will be a senior at Delphi and in her first year on the Parnassus staff. She is also involved in Interact, Spanish Club, NHS, Student Council and...