Benefits of Oracle Literacy
Hang on for a minute...we're trying to find some more stories you might like.
As many Delphi students know, Oracle Literacy can sometimes be a pain to endure. Having to constantly write essays every semester with a specific prompt and length requirement. It sometimes feels endless and meaningless, seemingly another way for teachers to torture their students. However, one must simply look at the glass half full and see that there are many benefits that come from Oracle Literacy.
1. Oracle Literacy . . . enhances creative thinking.
First and foremost, Oracle Literacy promotes academia and is very effective. Having students write an Oracle Literacy essay in all of their classes increases their comfortability in essay writing and enhances creative thinking. Writing an essay in classes other than English class can be very difficult and can almost seem pointless, but having to write a five paragraph essay for a non-English class forces students to think creatively and critically on how to approach the prompt and answer it completely.  2. 
2. Oracle Literacy . . . teaches an effective way to write an organized essay.
Oracle Literacy provides structure to what is a very difficult skill for many students. Learning a specific organization for an essay is extremely effective and useful. Many alumni from Delphi have stated that essays are some of the hardest things they have to get used to in college and we should be thanking our high school for taking the necessary
measures to increase our comfortability with essay writing. Oracle Literacy teaches the recommended way to write an organized essay by providing a template and structure for well organized writing. Oracle Literacy teaches that for an effective essay one must have an opening paragraph with a thesis, at least three body paragraphs with evidence supporting
claims, and finally a conclusion and the restatement of the thesis.  This format is effective in addressing essays on standardized tests, and it provides the elemental structure that will be necessary
in much college writing.
3. Oracle Literacy. . . teaches the importance of a thesis.
Oracle Literacy doesn't just teach students the importance of organization, but it also draws out the importance of writing a thesis to have a well-rounded essay. All essays need to have a thesis in order to keep an essay focused and clear. Oracle Literacy teaches the importance of having a purpose for the essay. It stresses the vitality of a thesis statement in providing direction to the essay.
4. Oracle Literacy . . . is good practice for standardized tests.
The infamous SAT exam has an optional essay portion where you are given a prompt and then you are judged on how accurately you address the prompt, use pertinent evidence, and display good grammar, the same requirements in which we are being graded for in Oracle Literacy. Oracle Literacy is effectively preparing Delphi students in how to approach and succeed on the ISTEP as well as the SAT essay portion of the exam.
5. Oracle Literacy . . . provides a simple structure for future essays.
The ultimate benefit of Oracle Literacy is that it prepares Delphi students for future essays and gives a simple guideline to follow. Essay writing will never disappear, so rather than being afraid or strongly disliking essay writing, one must utilize a simple and efficient way to write an effective essay and the structure of Oracle Literacy is exactly that. Oracle Literacy may sometimes feel tedious, but there are benefits to the process. Writing is very important and even though you may or may not like it, everyone planning to pursue post-secondary education must become acquainted with writing structured and well organized essays with solid thesis statements.
About the Writer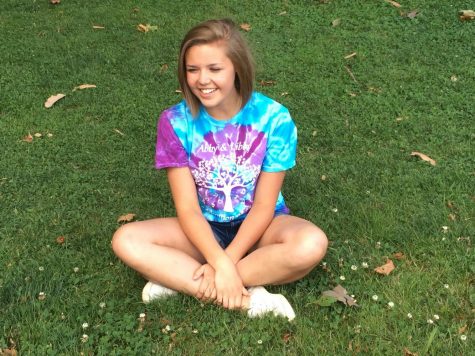 Kristina Powlen, Staff writer
Kristina is a senior at Delphi and it is her first year on the Parnassus staff. She is involved in Interact Club, Student Council, NHS, and Poms. In her...