Tattoos ARE professional
Hang on for a minute...we're trying to find some more stories you might like.
Last month I was recently introduced to the world of tattoos and stereotypes. People who believe that I am a rash decision maker for marking my body permanently are wrong. It's the thought and meaning that counts. A tattoo shows commitment and responsibility.
The business world tends to have an unforgiving belief that tattoos, body modifications, and piercings aren't professional. Professionalism is important, but treating the job and people with respect is above all of it. Having a tattoo does not affect one's ability to act professionally.
Changing your body permanently shows courage and self expression. It is immoral to discriminate against people based on their outward appearance and not their character.
My personal interactions that have spiraled as a result of getting a small daffodil tattoo on my left arm have been minor yet upsetting. Comments I've received include the following: "Why would you get a tattoo?", "Don't get another one", and "You know that is permanent." Yes, there hasn't been approval from everyone and I honestly don't need it. When I explain the meaning behind my daffodil, people soften and become more understanding, as opposed to their earlier reaction of judging me by my decision rather than the meaning behind it.
Among the negative comments there have been the good ones. People admiring how beautiful it is, the meaning behind it, appreciating my decision. My tattoo is a reminder of the past and how I got to the present. A daffodil symbolizes rebirth and new beginnings; it reminds me that no matter what I do, I should keep hope in the future. My tattoo serves as a permanent inspiration to myself and others.
About the Writer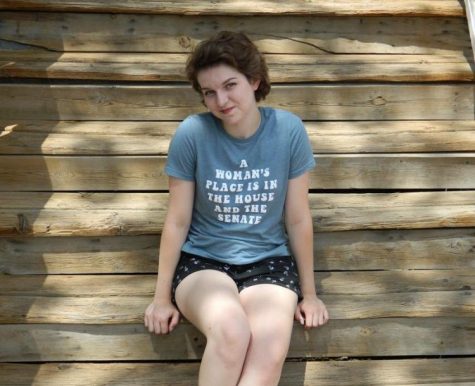 Amanda McCarty, Staff writer/Videographer
Amanda is a senior at Delphi in her first year of Parnassus. She has been involved in French Club and Theatre for the past four years. She is passionate...