Plans for Abby and Libby memorial park move forward in development
Hang on for a minute...we're trying to find some more stories you might like.
When Abby Williams and Libby German tragically passed away in February 2017, thousands of dollars flooded in for the families. The families decided to give something back to the community by building a memorial park in Abby and Libby's name.
The plans for the park include three softball fields and an amphitheatre where plays and concerts can be performed. There will also be outdoor musical instruments, and a walking path around the entire park. All in all, the park costs one million dollars, of which $170,000 has been raised. There is an additional $20,000 committed from others.
Construction on the park will begin in mid-2019, or when the final drainage permits get in place and approval is received form the Area Plan Commission.  Mike Patty, grandfather of Libby German, said that his overall goal was to "have kids out there playing by late summer or early fall of 2019." Right now, students from Ivy Tech are helping to create a website that will help support fundraising for the park. Students from DCSC will also have the chance to get out to the property to get in some community service hours. Other news sources have reported that Anna Williams, Abby's mom, said that as of September, she has already talked to the school about getting some work in for clubs.
Abby and Libby's memory lives on in many ways, and this is just one of dozens that will continue to impact this community. If you feel led to contribute, you can do so by giving here: http://www.cfcarroll.org/libby_abby_softball_park_fund_ca.html\
About the Writer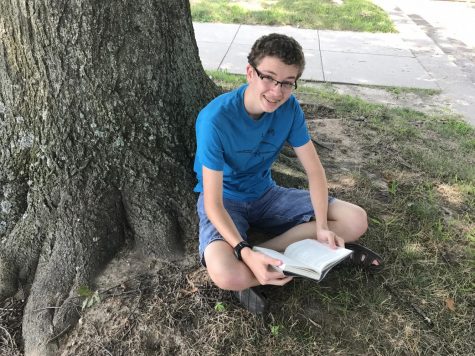 Jordan Ladd, editor
Jordan is a junior at Delphi, and this is his second year writing for Parnassus. He is involved in Interact, SADD, is a HOBY alumni, and swims on the swim...