"Take one leave one" blankets and coats in Delphi
Hang on for a minute...we're trying to find some more stories you might like.
The citizens and businesses of the Delphi community often look for ways to improve the quality of life for others. This winter, on Franklin Street, you can find evidence of a small act of kindness: "take one leave one" blankets and coats donation bin and closet.
Denise Strasser and her friend Cindy Kenoth have a bin outside of the Garden Gate Cafe and Tea Room for donating and taking blankets. The Christian Church is the second place to start up donations in Delphi. The idea came from the Cover Lafayette Project. Since then, Denise Strasser has provided the donation bin for the last three years. The first year was very successful with almost 1,500 blankets donated and received.
There is another "take one leave one" coats, hats, and gloves outside of Hometown Shirts and Graphix. The Andersons Grain Group started this donation and built the shelter for it as Hometown Graphix provided the decals. So far there have been about 50-60 coats that have come through.
Consider helping out the community by making a donation. It is a small act of kindness, but it can make a big difference to those in need.
About the Writer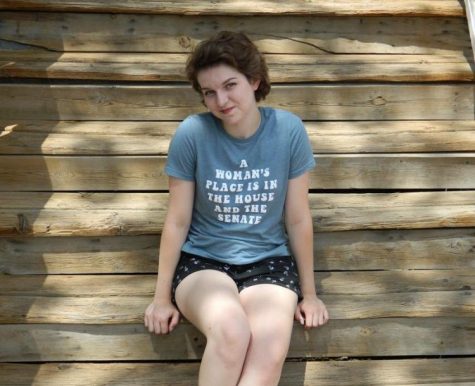 Amanda McCarty, Staff writer/Videographer
Amanda is a senior at Delphi in her first year of Parnassus. She has been involved in French Club and Theatre for the past four years. She is passionate...