Ranking the top 7 Scooby-Doo movies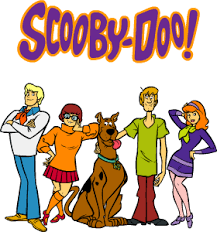 Zoinks, Scoob! As the fall season rolls in, it's time to cuddle up in a warm blanket and binge watch some of the best spooky movies. What better way to ring in the season than with the mystery gang so many of us know and love? Before you start your binge, here's my take on the best 7 animated Scooby Doo movies ever made, in reverse order.
Scooby-Doo! in Where's My Mummy:

This one is a classic!

The gang finds a mysterious ancient burial site and decides to pursue more knowledge by venturing into the tomb. Curses, mummies, and booby-traps await the gang on the inside, and the only way they can escape is to work together. This movie has the perfect blend of Ancient Egyptian culture and fictional elements to keep the audience on the edge of their seats at all times.
Scooby-Doo and the Alien Invaders:

The gang is lost in a desert town with some interesting things going on. Strange people and UFO sightings are scattered throughout the barren wasteland, and the crew has to figure out what exactly is behind the scenes of these crazy sightings. Abductions, fight scenes, and real aliens make this a quintessential alien movie to watch. Also, Shaggy obtains a love interest, who may or may not be an alien…
Scooby-Doo! and the Samurai Sword:

Mystery Inc. heads to Tokyo for Shaggy and Scooby's martial arts tournament. While practicing their karate, they are faced with a serious problem. A ghost called the Black Samurai has been resurrected from the dead, and he wants the secret treasure in the heart of Asia. With flying dragons, katana fights, and riddles, what's not to love about this exciting race to the Destiny Scroll?
 Aloha, Scooby-Doo!:

Ancient prophecies have foretold that spirits would attack and terrorize the village in Hawaii that the mystery gang is vacationing at. Now, it's up to the gang to figure out why the Tiki demons are angry and how they can get their friends back from the Tiki god who stole them. This movie is an entertaining adventure for the whole family, and I love that it gives you a small taste of exotic culture.
Scooby-Doo! and the Loch Ness Monster:

Scooby Doo and the crew head down to visit Daphne's cousin in Scotland. As the visit proceeds, strange sights are beheld by the gang. The Loch Ness Monster is said to be roaming the streets, or worse, wandering the castle they're staying at. The gang fights to solve the mystery that left researchers stumped for centuries.

Scooby-Doo! and the Loch Ness Monster

shows that even ancient legends may not always be what they seem.  
Scooby-Doo on Zombie Island:

In this movie, the gang reunites for Daphne's birthday to go on a vacation to New Orleans. They meet a woman who lives on a haunted island and decide to do additional investigations. Diving further into the mystery, they discover a plethora of ghouls and zombies. The plot, and the fact that

Scooby Doo on Zombie Island

has real monsters, is why this movie earns the title of runner up.   
 Scooby-Doo! and the Cyber Chase:

Here is my personal favorite! Jumping from level to level in cyberspace, while being chased by a computer virus, gives just the right amount of pop culture to this whimsical franchise. Also, the character embodiments are as strong as ever in this film, and you really feel like you're solving the mystery with them. Being a kid who loved video games, this movie never ceased to captivate my wandering attention.
All of the Scooby-Doo! movies have a sense of nostalgia that you can't find anywhere else. Whether they're running from a monster or vacationing in Fiji, it's always fun to see what Mystery, Inc. is up to.  Don't forget to stay groovy, gang.
About the Writer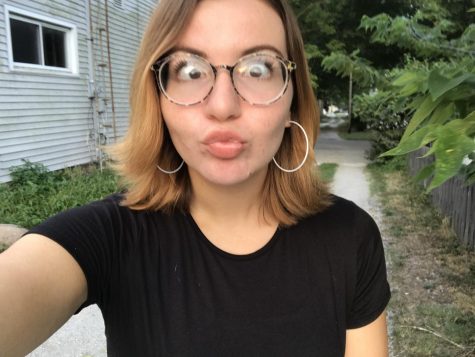 Elizabeth Walker, staff writer
Elizabeth is excited to be a returning for her second year of Parnassus. She is a senior at Delphi Community High School. She loves walking her dogs, watching...